December 7, 2015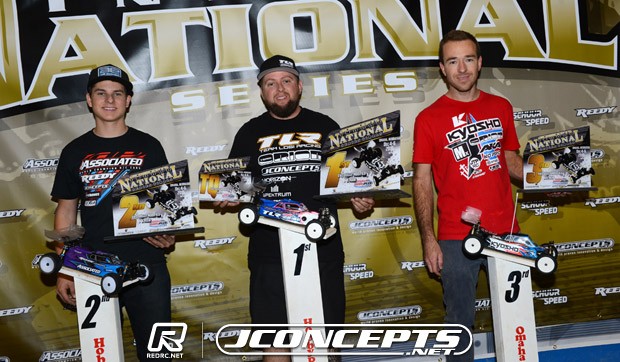 Ryan Maifield has completed the buggy double at the Finals of the JConcepts Indoor National Series in Omaha.  Taking the an early overall victory in 2WD Mod after winning A1 & 2, the Team Losi Racing driver would have to wait until A3 and the final race of the Hobby Plex event to claim the 4WD win.  Top Qualifier in 4WD, Maifield would finish second to Spencer Rivkin in A1 but winning A2 it set up a straight battle between himself and his protege for the overall win.  Starting second behind his mentor, Rivkin would push Maifield hard for the win until his Associated hooked the piping.  Enough to give Maifield control of the race Rivkin would finish second with last year's winner Jared Tebo coming home third to complete the podium at the fifth & final event of the JConcepts championship.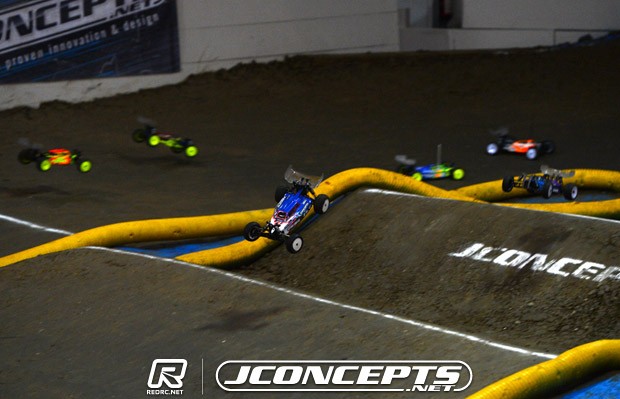 Last season's overall JConcepts INS Champion, but not able to contest enough races in 2015 to defend his title, Maifield said 'I knew Spencer would be fast and would push me for the win.  He definitely kept me on my toes but he had a few mistakes after which I was able to just drive around'.  One of the strongest INS entries of the season with Associated sending its core team in Cavalieri & Rivkin and Tebo representing Kyosho, Maifield was pleased to be able to pull off the double him very happy with the performance of his Orion powered 22-4 and JConcepts Dirt Web tyres on the track that will host the 2016 ROAR 1:10 Offroad National Championships.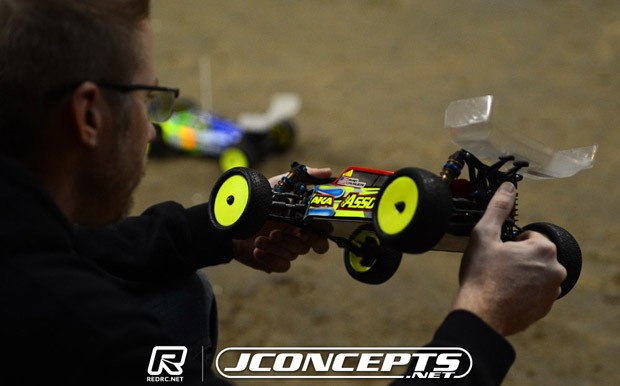 Frustrated by losing out second overall in 2WD, his counting win and 3rd being bettered by the combined times of team-mate Cavalieri's two second place finishes under the ROAR ruling used for tie breaks, Rivkin said he was 'happy with second'.  Feeling he did his best to force an error from Maifield in A3, the 17-year-old full time professional racer said 'I put pressure on (Maifield) but he just didn't make any mistakes and I couldn't find a way passed and then I locked a pipe'. Declaring the driver who has been influential in guiding his career 'deserved the win', Rivkin said his Reedy powered B44.3 was 'really good', a fact that was highlighted by him being the only driver to match Maifield's 18-second lap times in the finals.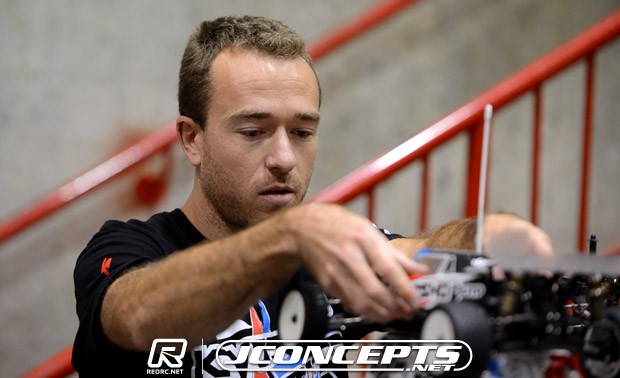 Having done the double at the event last year, Tebo was understandably disappointed with third.  Only fourth in 2WD, the former World Champion said 'I lost grip in all my cars today'.  The AKA team driver added 'I got caught off guard today with tyres and ran them too low'.  Behind Tebo, Cavalieri would finish 4th followed by Brad Shearer with young talent Tom Rinderknecht completing the Top 6.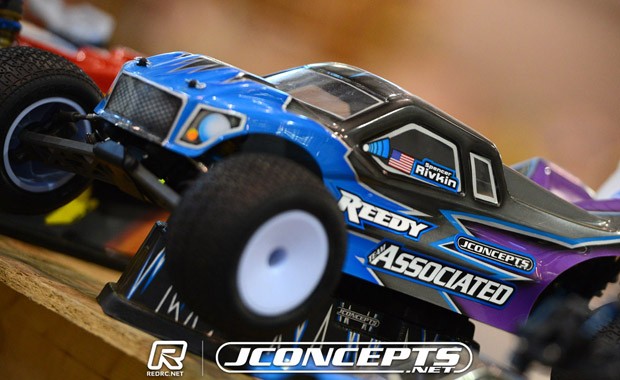 In Mod Truck Rivkin would TQ and Win with local Kyosho driver Derek Wood and TLR's Taylor Larsen joining him on the podium.  2WD Short Course would see Top Qualifier Cavalieri take the win after 8-minutes of racing ahead of Tebo with Alex Vanderbeek claiming the final step on the podium.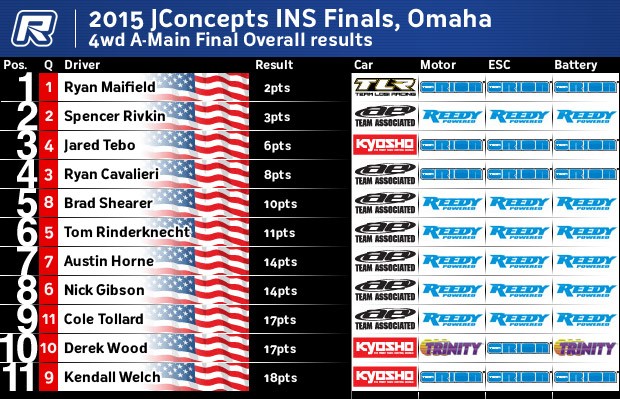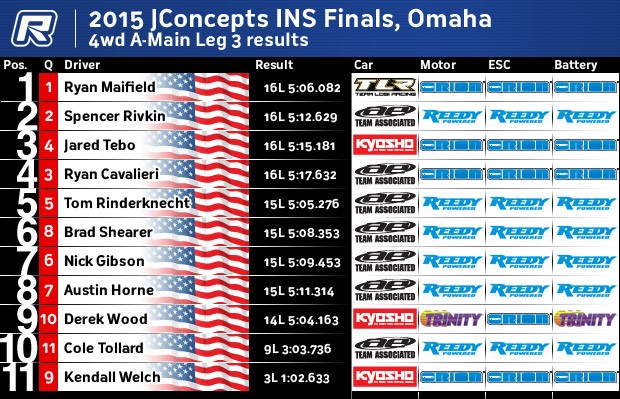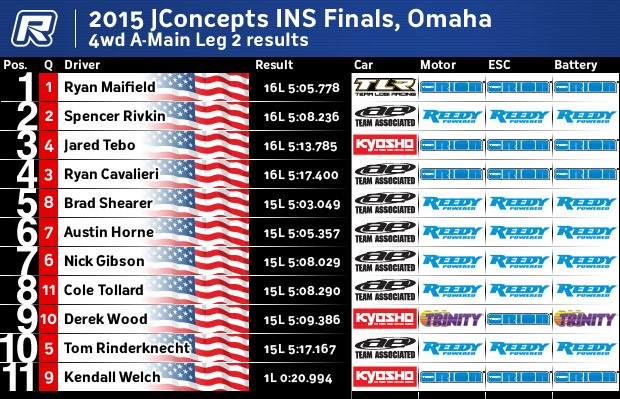 View our event image gallery here.

---