January 23, 2016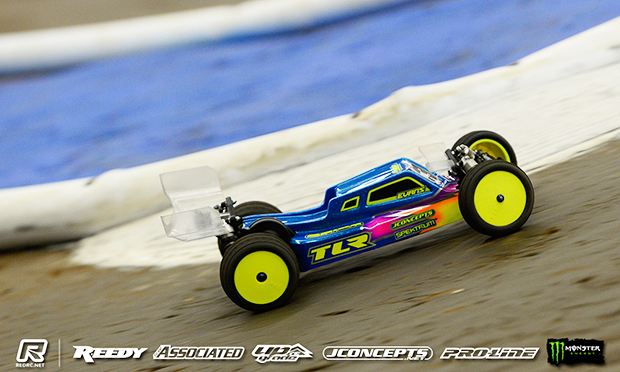 With Day 1 of racing at the Reedy Race of Champions in California complete, it is former champion Dustin Evans who leads after four rounds of racing.  Posting 2 wins, a third, and ending the day with a second, the Team Losi Racing driver has a 1 point advantage over multiple champion Ryan Cavalieri and World Champion Spencer Rivkin with two more rounds of 2WD racing left to run. Reigning champion Ryan Maifield, whose first day saw him draw three back row starts, leaves OCRC Raceway this evening sixth in the points, him turning around a P5 in Round 1 to take a win, a 2nd and a 3rd in the next three encounters. On a day that produced eight different winners the other Round 4 winner was last year's 2WD Open Champion Kevin Motter, the 17-year-old capitalising on mistakes from Jared Tebo, Marc Rheinard and Dakotah Phend.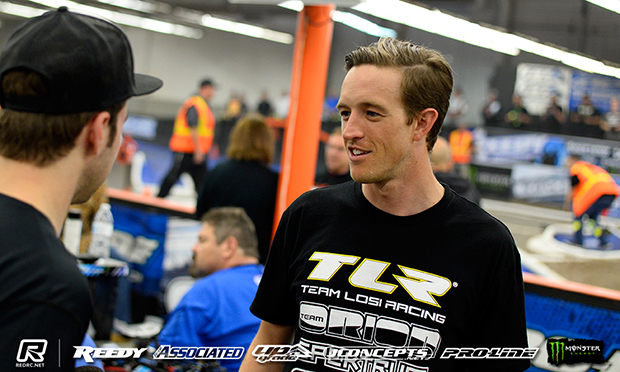 'There is a long way to go but it feels good to be leading at the end of the first day', was Evans' reaction sitting at the top of the points table.  Commenting on his latest race, the 2011 Champion said 'I wish I could have raced Cavalieri that one'.  Starting on the second row alongside Billy Easton he said, 'Billy was very aggressive that one and I got the short end of the stick'.  Finding himself at the back of the field as a result of the contact, he said 'getting back to second in that one was as good as a win'.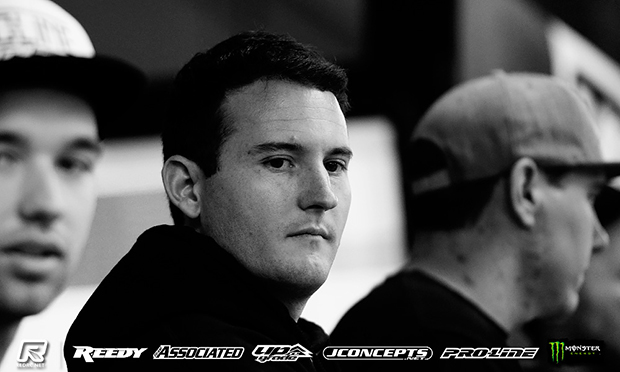 Summing up his day, Cavalieri, a driver who knows better than most what it takes to win the Reedy Race, said 'I started the day good and ended it off good so it's all good'.  Suffering his worst result in Round 2 when he collected a marshalling Billy Easton's foot, he said everything with his B5M is 'super dialled' allowing him to take an easy tone to tone win in Round 4 from pole.  Winning the third of his titles when the Reedy Race moved to OCRC in 2014, he said for tomorrow he would just 'refresh the shocks and re-glue the tyres'.  Team-mate Rivkin said while his final race was 'a rough one' he was happy with his first day having finished all his races in the Top 3.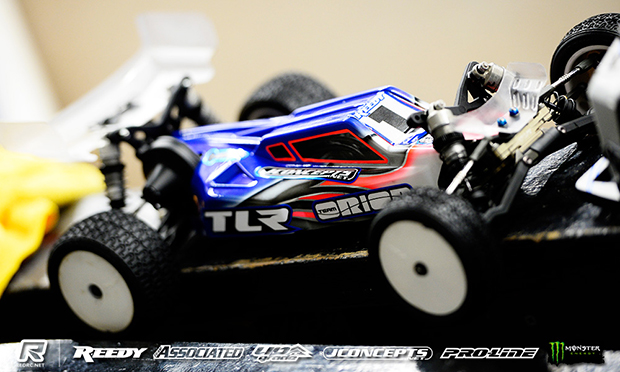 Maifield was positive about his day, particularly pleased that he turned two of his back row starts into Top 3 finishes.  Marking his switch to TLR with the Reedy Race win last year, he said, 'I still have a shot. You can lead Day 1 and end up nowhere so we are still in the hunt'.  Commenting on his latest race he said 'I should have got second but made a mistake' adding 'the track is super tough and even having a front row start doesn't mean it is going to bring a good result'.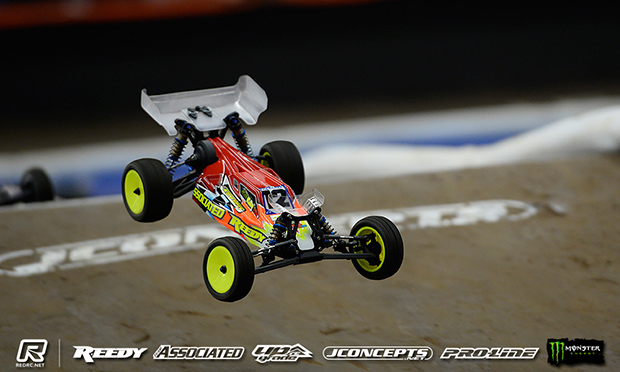 Having topped the points table after 3 rounds, the most frustrated driver at the end of Round 4 was Kody Numedahl.  Opening the day with a win and repeating that in Round 3, the Associated driver said his fourth race was 'A trademark Reedy Race blowout'.  From 8th on the grid he had worked his way to second in the most loaded race of the round only to throw it away with a mistake on the main straight.  Dropping to sixth he was only able to recover to 4th behind Cavalieri, Evans and Maifield.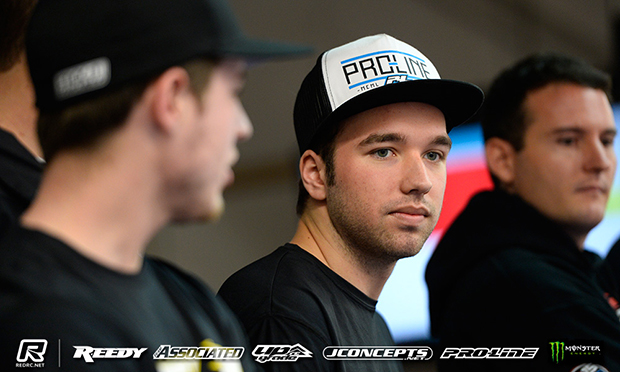 With drivers allowed to drop one result per class, if this is taken into account one driver who jumps up the order from 8th to sharing the lead with Evans and Cavalieri is Dakotah Phend.  Having broke in Round 2, the TLR driver has a 10 to drop.  With two wins and a second, the 17-year-old said it was 'not a bad first day' and looking to tomorrow's final two 2WD races he said he would target 'safe Top 3 runs' adding 'its crazy out there', a reference to some of the driving standards.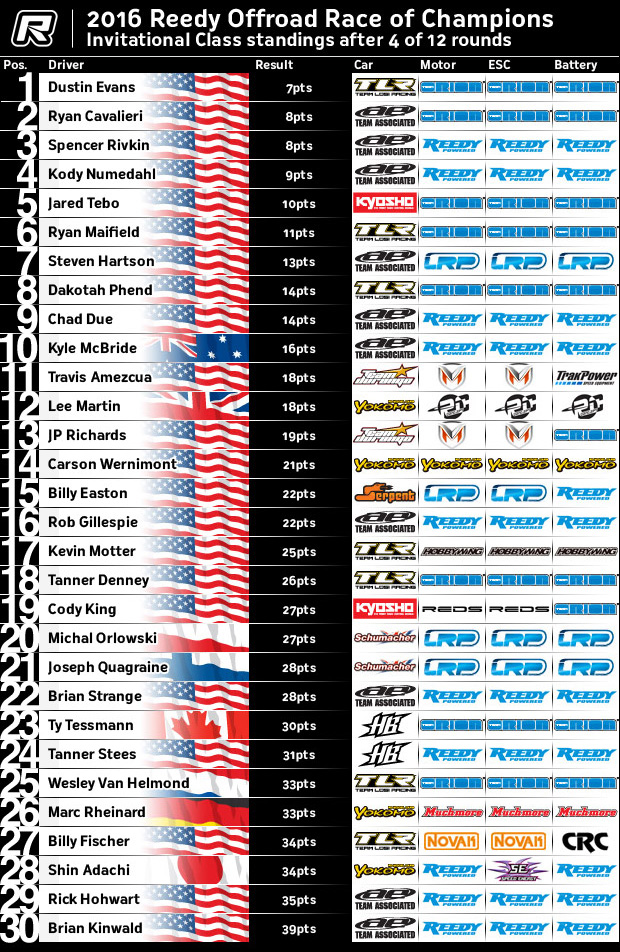 View our event image gallery here.

---