January 25, 2016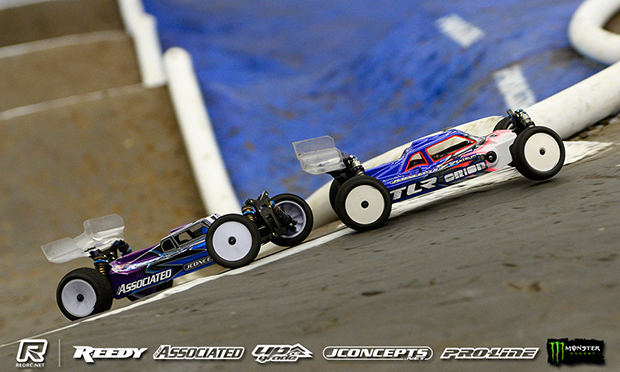 The penultimate round of racing at the 22nd running of the Reedy Race of Champions produced fireworks at OCRC as Spencer Rivkin clashed with Ryan Maifield, the reigning champion coming off the worst.  The opening race of the fifth round of 4WD would see Maifield start 4th and Rivkin 8th with the pair going to the front when Dustin Evans had a rollover on the step down half way through the race. Running on his mentor's rear wing for 5 laps, Rivkin would attempt an ambitious inside pass through the sweeper which he couldn't execute.  Making contact with Maifield the incident was exacerbated when a delayed Maifield could connect with team-mate Dustin Evans over the following double sending Maifield tumbling.  With Rivkin coming out in front, Maifield would resume in fifth but with just three laps to recover could only salvage third behind JP Richards.  While Rivkin felt the second incident with Evans was Maifield's undoing Maifield had a very different view saying 'he (Rivkin) lost a friend in that deal'.  With Jared Tebo going on to claim his first 4WD win in Race 2 ahead of Kyle McBride, the significant result of the round would come in Race 3 with Dakotah Phend winning from 9th on the grid.  Describing it as a 'very important' result the win now puts the TLR driver in contention for the Reedy Race title with him equal on points with Rivkin when dropped scores are taken into account with Maifield one point behind them.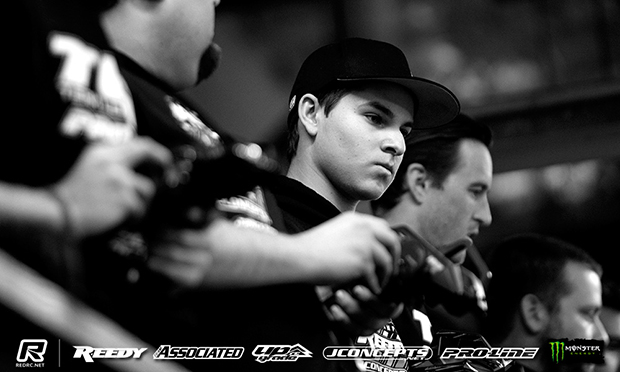 Giving his view of the race, Rivkin described the race as feeling 'very long'.  Working his way through traffic, the 2WD World Champion said the race 'took forever to get going'.  Running with Maifield, he said 'I came in hot on Maifield and made contact but he came out of it in the lead'.  He continued 'then he hit Dustin over the double and went flying off the track'.  With little more to add about the incident and looking to the deciding race, in which he lines up 4th, Rivkin said 'I'll be smart and patient and see where it puts me'.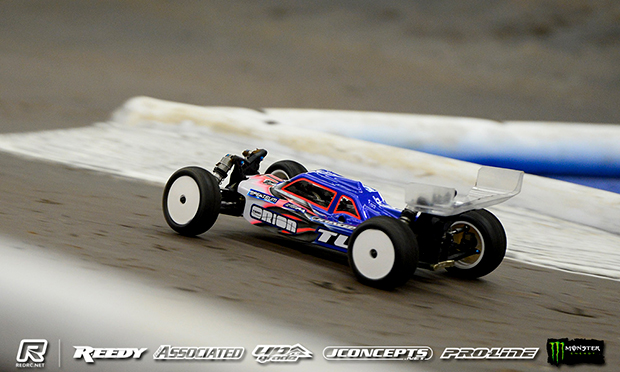 'I was racing my friend, well I thought he was my friend, and he went & put a bad move like that on me', was Maifield's view of the race.  Feeling the clash has cost him the chance to retain his Reedy title, Maifield continued, 'he has created a bad situation for everyone'.  Having taken Rivkin under his wing with Rivkin himself attributing his World Championship win to him, Maifield final opinion on the incident was, 'Everyone is high fiving him on the win but that kind of driving is only adding to his bad reputation'.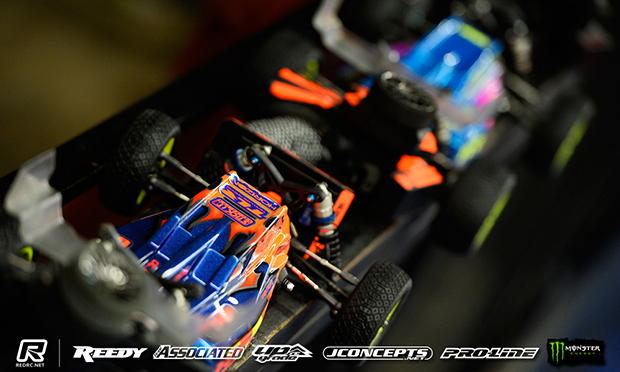 Having never been in contention before for the Reedy Race, Phend said 'I got a clean start and just kept chugging away waiting for mistakes.  Then they all piled up and I don't know how I did it but I made it through (to the lead)'.  Trying to run clean fast laps he would have one mistake but at the same time so would the pursuing Ryan Cavalieri. Cavalieri would suffer a broken driveshaft in the race while second and would struggle home in 8th. Lining up 5th for his final race, pointing out his two key rivals will go up against each other in the same race, Phend said he would not be going for any passes off the start. Aiming to 'be patient', he said the key to moving to the front was to avoid mistakes.
View our event image gallery here.

---