April 16, 2016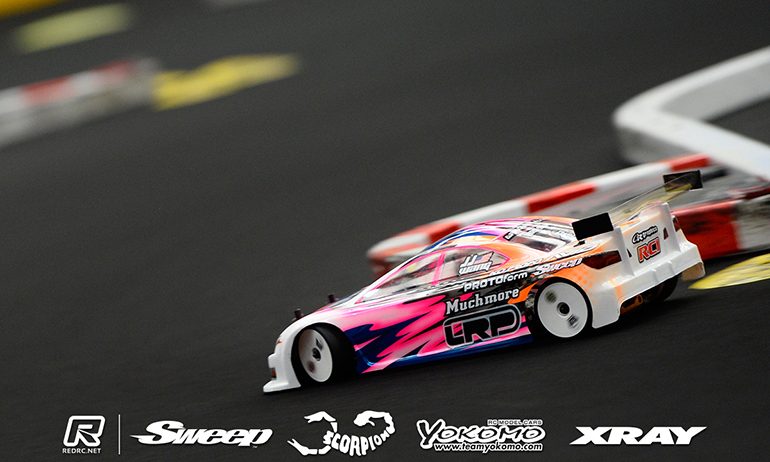 Local ace JJ Wang has taken a clear win in the first Modified A-main at RCI V2 in Shanghai, taking the hole shot and never being challenged, also helped by an early incident between Ronald Volker and Naoto Matsukura that allowed him to build an early gap. The beneficiary of the incident was Jilles Groskamp, who managed to sneak passed the carnage and up into 2nd. A mid race pass on 4th place finisher Jan Ratheisky  gave Chinese legend Motor King the 3rd position.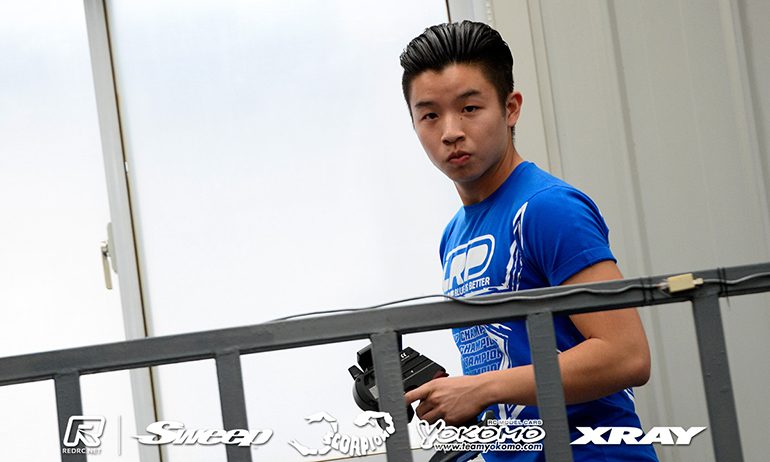 The 'race was good' said the Chinese American, who once again set the fastest lap of the race on his way to taking A1. Following Volker's crash and subsequent exit from the race JJ just controlled the race, keeping it clean and steady and 'on all 4 wheels'. Having had some scary moments with traffic on this tight layout he managed to get through without incident. For A2, with Ronald back in the race Wang thinks it should be a fun race and says it will be harder with the multiple ETS Champion just behind him.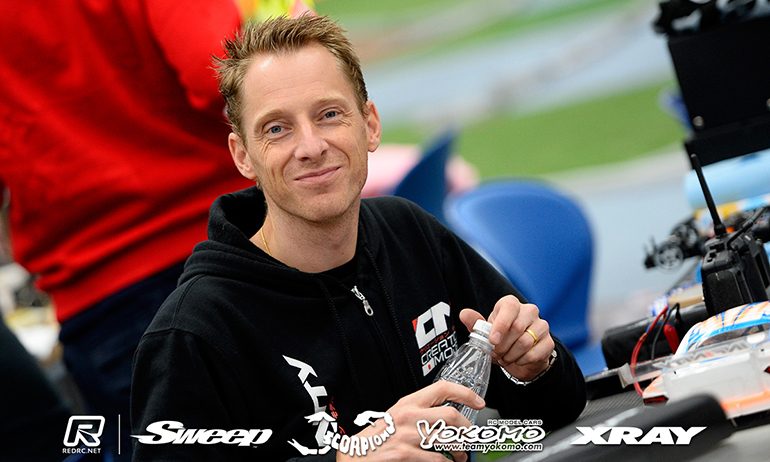 2012 World Champion Jilles Groskamp was happy to take 2nd, starting from 4th he could get passed in the 3rd lap thanks to the crash between Volker and Matsukura. Giving credit to Ratheisky, who was behind him, for his mature driving as he himself was being held up by the reigning World Champion, he could pull clear once in 2nd. With JJ nearly 3 seconds ahead at that stage he focused on driving smooth and running his own race and was very happy with his lap times. Starting with new Sweep tires, he ran a lot of warmup laps and said they felt very good and should have newer tires than his competition in the 2nd final. Having changed a lot on the car for the final, he said he couldn't see any change in lap times and will again try something different for A2.
Chinese Yokomo driver Motor King was delighted with 3rd in the main having started 7th. Knowing he was 'super lucky' to find himself 4th on lap 3, he later made a pass on the Xray of Jan Ratheisky to take the spot and after that he just drove his own race. For A2 he is hoping for some more luck and is just planning to go out and try his best.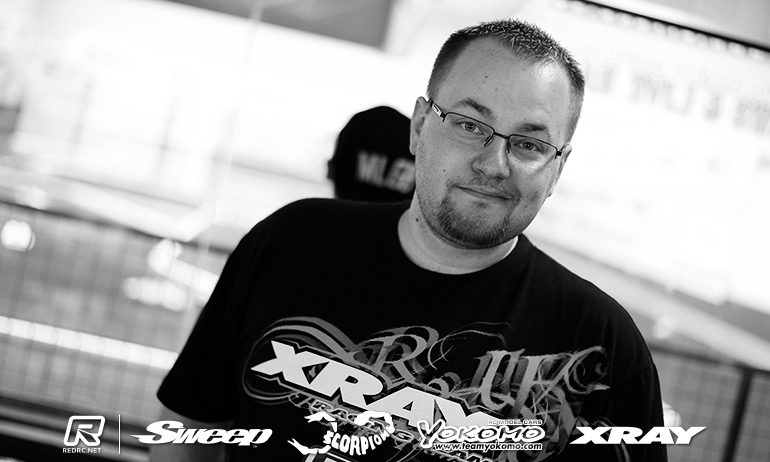 German Xray ace Ratheisky claimed he was 'for sure lucky but could have been 3rd'. Feeling his car was sliding around a little on new tires he says he will need more luck to finish in the top 4 and for the next main he will 'just drive, have fun'. In his 3 other classes he continued to dominate, however it was a little more difficult in the formula class as his car stepped out on the first corner and dropped him down the order, meaning he had to work harder than normal to take the win. The reason for the car breaking away on him was that the rear tires are worn out and he doesn't want to spend the money to get new ones and so for A2 will apply the sauce for much longer and use less on the front to help make the car push. In stock touring he was just driving safe without much pressure, despite finding the tire on his boosted car is damaged.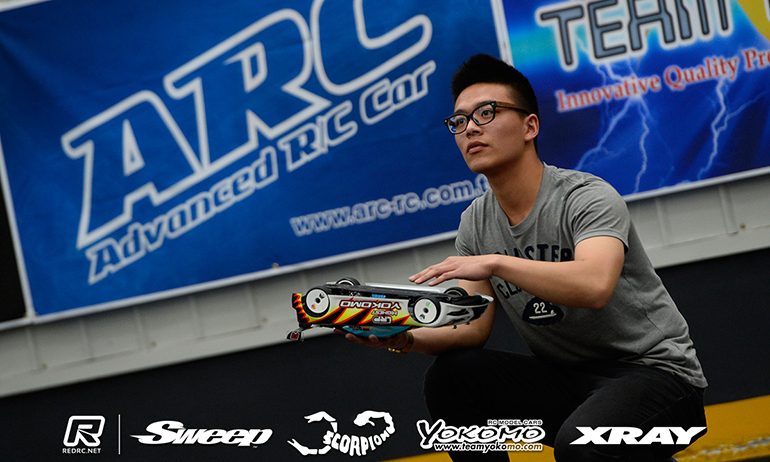 'Didn't go as planned' was how Yokomo factory driver Volker described the opening final. His take on the incident was that he went a little wide into the first corner and pulled it back onto the line for the following apex however Naoto saw a gap and went for it, hitting the German's BD7. The Japanese driver saw it differently saying that he stayed on his line and Ronald cut across him. The crash caused the sensor in his LRP motor to come loose, eventually coming off completely on the next lap and so with no power he retired. Not feeling the new set of tires was good he will also change back to his previous set for the next main.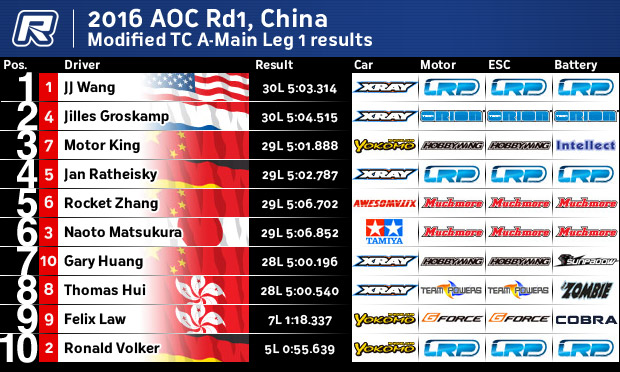 View our event image gallery here.

---