April 15, 2016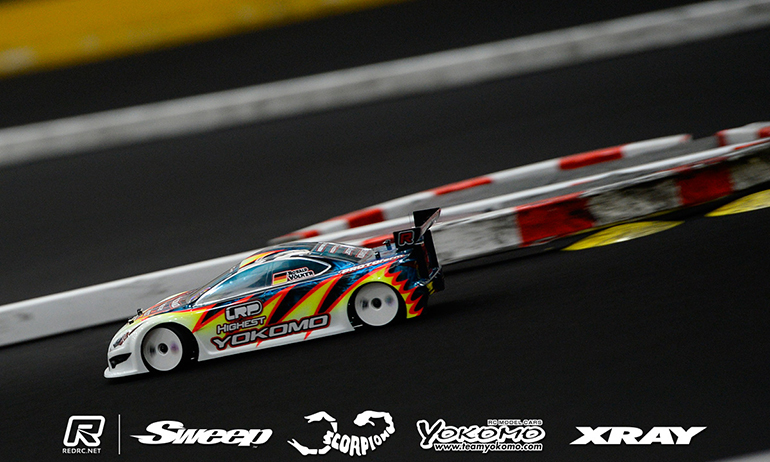 Ronald Volker has taken the opening qualifying round at RCI V2 in Shanghai, the German waiting until the last lap to take the top spot from practice pace setter JJ Wang. While JJ held the top spot from the start and even set his fastest lap of the event, a late mistake by the Chinese-American youngster meant he would have to settle for 2nd. The 3rd spot would go to Jilles Groskamp who would again set the second fastest lap time but some small mistakes lost him time to his rivals.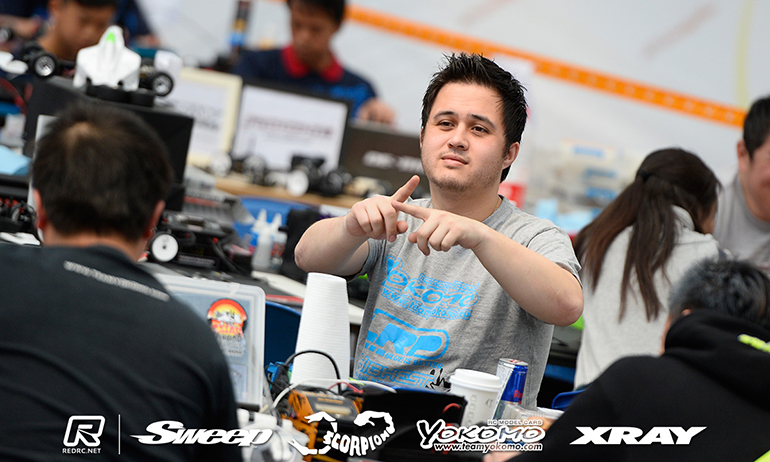 Volker was very happy to TQ the opening round, saying that he stayed behind JJ for most of the run but with 1 and half minutes left in the run and being 0.4 seconds down he started to push 'maximum hard', timing it perfectly as he managed to pass his rival on the very last lap. Driving the heat with 2nd run tires he said the car was much better but even still he will make a small change to get a little more steering into the car for Q2. Along with all his competitors, he expects the 2nd round of qualifying to be a rocket round as the temperature drops and the grip rises, a single run from the 3 counting.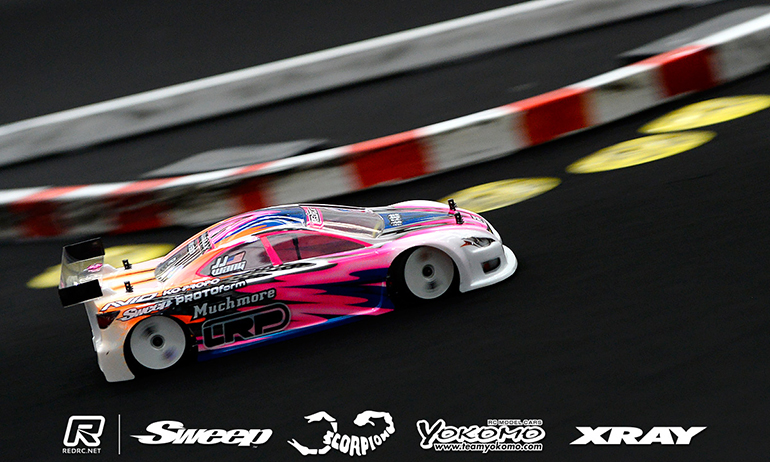 Controlled practice pace setter and track local JJ Wang led the entire run until he came too close to a track board on the 2nd last lap and had to let off to avoid hitting it. This was enough to demote the LRP driver to 2nd for the round albeit 0.1 down on his rival. 'I'll get him in the next one' stated Wang, saying he believes he would have taken the round had it not been for his late mistake. Knowing the track better than anyone, he knows that Q2 will be faster conditions on track and is confident he will get the job done in today's final heat.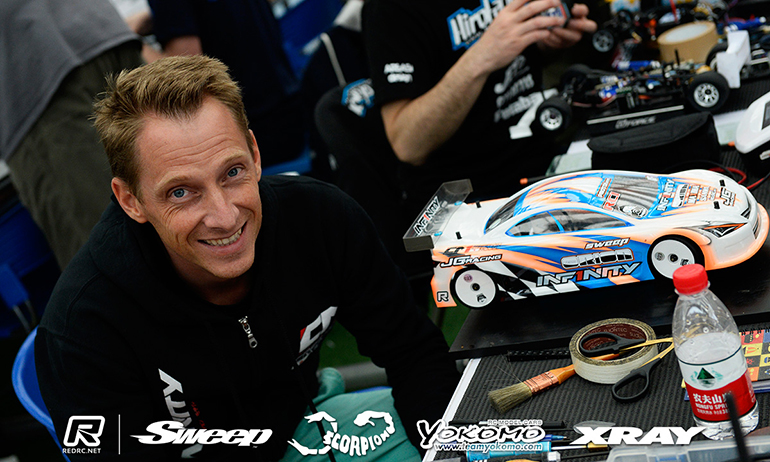 Former World Champion, Jilles Groskamp says the 'speed is there but there are just too many bobbles' otherwise he was right there pointing out that on an average of the top 3 driver fast 15 laps there is little or no difference. Feeling he is lacking steering, he is having to push the car harder to get it around the track and this is leading to the small mistakes that are losing him time. For the next qualifier the Infinity driver will run less rear toe to get more steering, not wanting to change too many things ahead of the all important rocket round.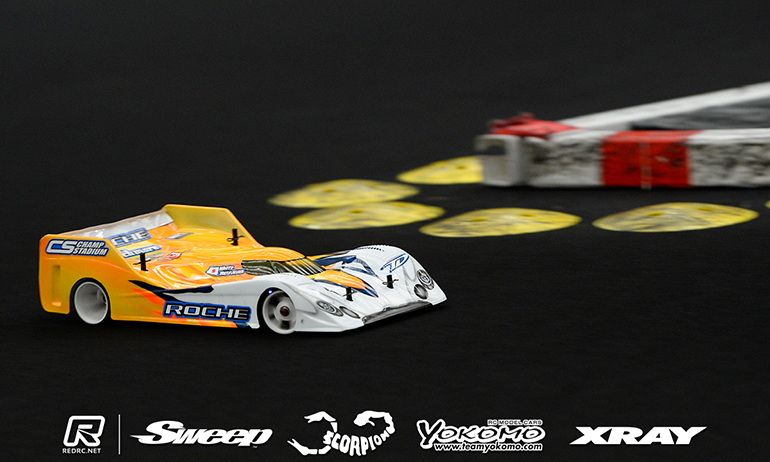 A dejected Naoto Matsukura said that the changes he made to his car for Q1 had not worked and he had more understeer than before. While the car is consistent, he plans a rear spring change in an effort to improve rotation, a problem that was causing the Japanese driver to make many small mistakes during the run. Another issue for the World Champion is that he has run out of certain parts for his prototype Tamiya car, having broken the same part at last weekend's ETS in Austria and so he can't push the car too hard in case he crashes and breaks. Naoto continues to dominate 1/12th scale with his Roche car, the 3 time WC is using the event as a test session for this year's World Championships in Beijing as it will be run on the same ETS carpet used here.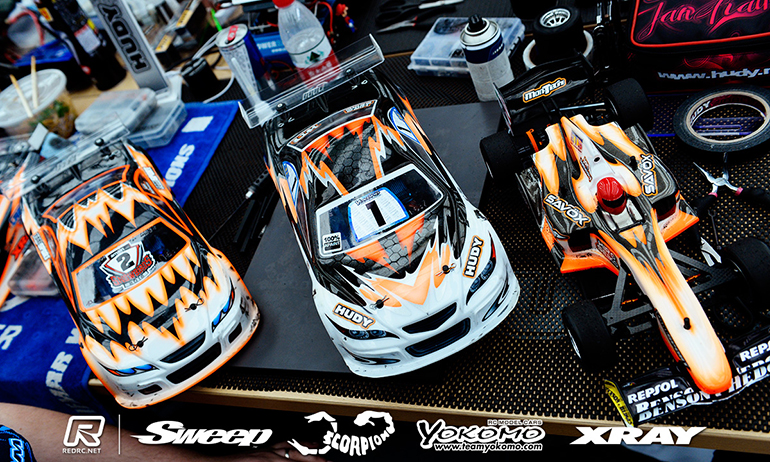 Another driver who continued to dominate his classes, Germany's Jan Rathiesky was clearly faster in both the 13.5 classes as well as in Formula. Running all those cars with the same setup used last week in Austria apart from a higher ride height, in Modified he has completely changed his car in an effort to improve on his 6th position and is now just under a second behind local ace Rocket Zhang who sits fifth. In 13.5 Boosted, Jan leads Gavin Kwok and Jimmy Qian while in 13.5 Blinky it is 11 year old Nicholas Koh in 2nd with Max Park 3rd. The Formula class sees Xray driver Heng Heng sitting 2nd while Jimmy Qian once again rounded out the top 3.
View our event image gallery here.

---