May 29, 2016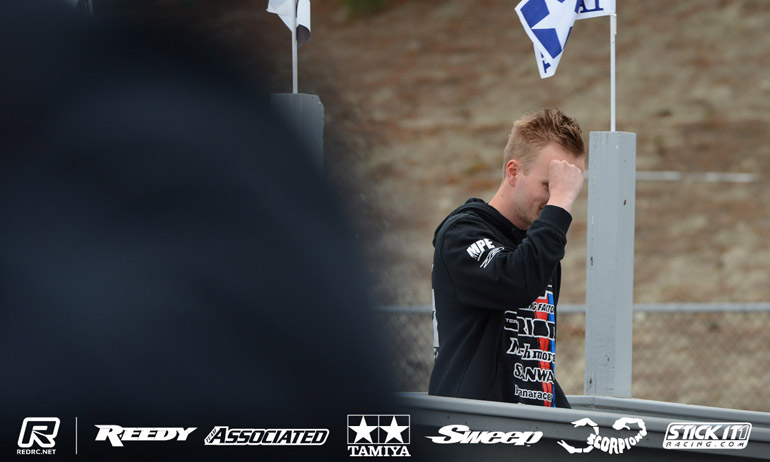 A driver who was denied a podium finish on his Reedy Race of Champions debt last year when he fell fowl of the Tamiya Raceway's famous kink on the final day, Christopher Krapp survived Round 10 this time round to win the closest race of the 19th running of the iconic heads up racing event.  Having matched defending champion Marc Rheinard in the day's opening race, both drivers finishing 2nd, the pair lined up in the Round 10 encounter.  Effectively battling for the runners up spot behind Ronald Volker, the Yokomo driver only needing a P2 finish in the next round to secure his third RROC title, Krapp would start 2nd with Rheinard 5th.  Taking the lead on lap 19 of 25, Krapp looked to have it in the bag but with his senior team-mate in close pursuit he would catch the dot coming onto the straight for the final time allowing Rheinard to get a run on him.  Looking like the 4-time World Champion had snatched the win, a split-second decision by Krapp to not try to make the sweeper after the finish line would produce the most exciting finish of this year's event, the separation just 15/100ths of a second. For champion elect Volker, contact with early leader Thomas Pumpler would hand the other of the podium contenders Akio Sobue post his second win of the day and move into 3rd on tie break ahead of Rheinard, Volker recovering for a second that he will count as one of his dropped scores.  In the third race of the round, touring car stalwart and Reedy boss Rick Hohwart took a 2.5 second win over back row starter Ryan Cavalieri, the pair set to battle it out over the closing two races for the honour of top American finisher.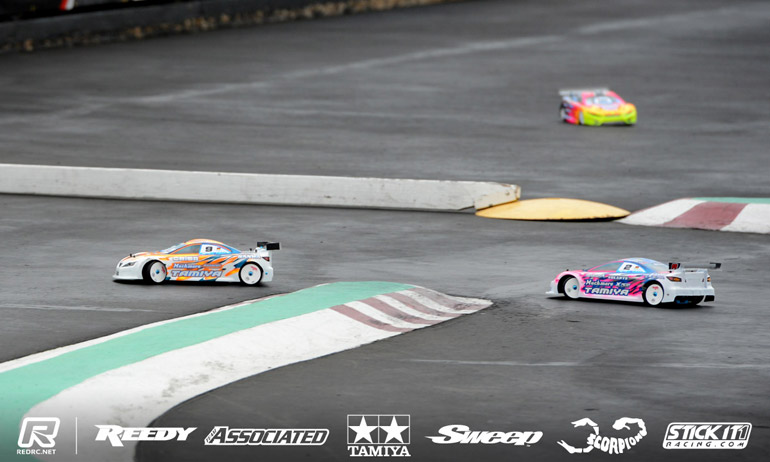 'That race was really interesting' was how Krapp summed his 5th win.  With pole sitter Barry Baker taking the earlier leading a back up the field behind him, Krapp who was running behind the 4-time champion said, 'I just stayed behind Barry because with everyone so close any contact could have been costly'.  With Kutvonen running behind him in third, he continued, 'I knew Viljami would attack for the lead so I kind of opened a little to let him by me, then when they touched I had the lead'.  Saying that this race requires 'a lot of thinking' to determine what is best for the overall result when asked about his last lap bobble he said, 'I thought what the f*£k am I doing when I hit the kerb and when we crossed the line I was thinking I was second, thats how it looked from my view'. Declaring the battle for second with his team-mates Rheinard and Sobue is 'still wide open' he said he will 'just try to make (his) own races and see how that works out'.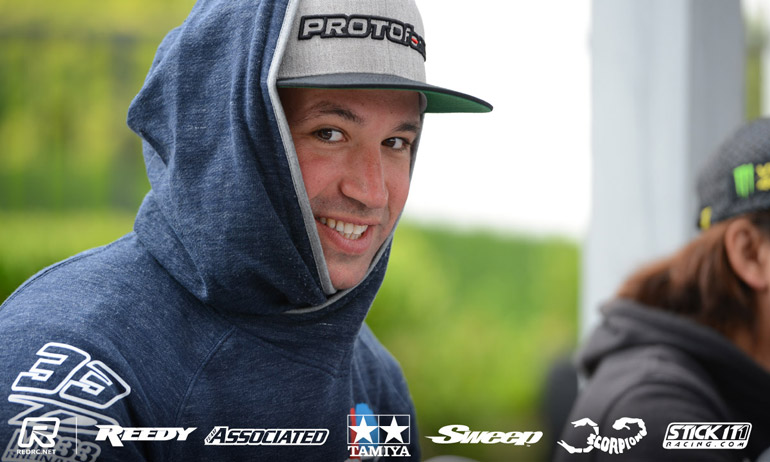 'Just not my race' was Rheinard's reaction after the race, even Scotty Ernst having to pause in his commentary to get confirmation of the winner.  The German continued, 'I thought I won but I just naturally backed off to make the corner and thats what cost me the race'.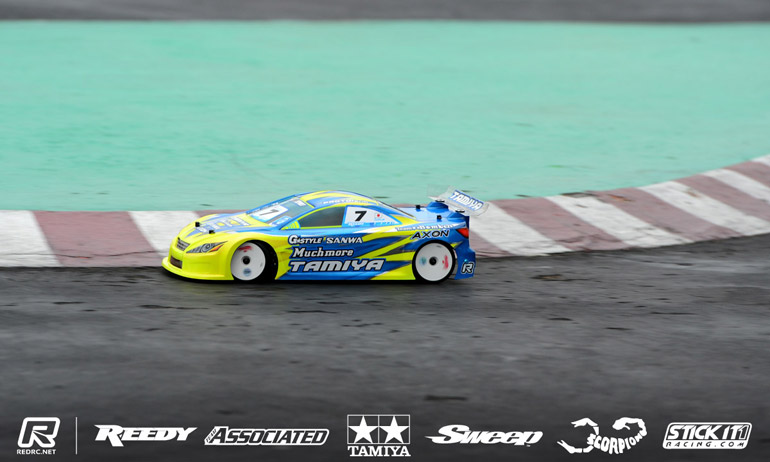 Benefitting from Volker's contact with Prumpler, Sobue was pleased with his win but said it wasn't as easy as it looked.  While improving his car from the previous race, he said Volker was faster and running behind the ETS Champion he said he could see his BD7 had more steering than his TRF419X.  Set to make 'a small change' to his set-up for the next one to try address this, he said the penultimate round would be a tough one as Rheinard will have 'maybe (an) easy win' as he has a P1 starting position while the Japanese driver lines up last on the grid for his race.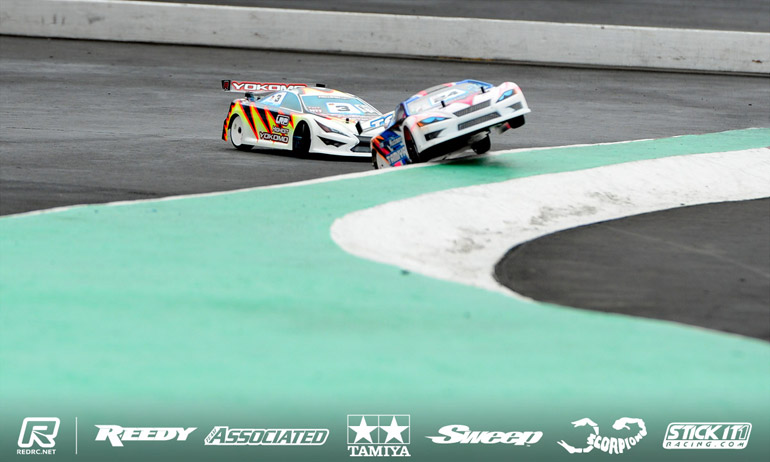 Giving his view of Round 10, Volker said, 'Once on Pumpy's tail I was in a sandwich with Akio behind me and with less & less space every lap it was only a matter of time before one of us touched'.  He continued, 'Unfortunately that was me and I had to wait on Pumpy which lost me two positions, then the goal was to finish second'.  Having last lifted the legendary Reedy Race trophy in 2014, the German pointed out that he just needs another P2 finish to win and that his aim for Round 11 when he will race with Christopher Krapp, the only driver would could potentially deny him the title.
View our event image gallery here.

---