May 27, 2016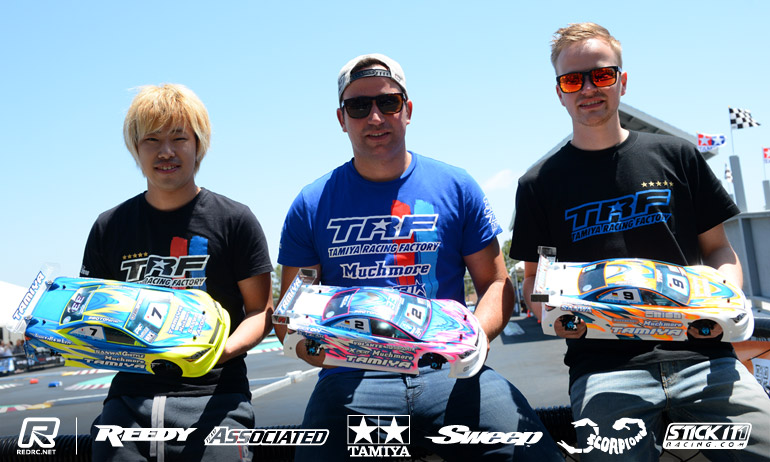 Reigning Champion Marc Rheinard has registered the first win in his quest for a 6th Reedy Race of Champions title.  Second in the opening round ahead of early title favourite Ronald Volker, Rheinard would take an easy win in the second encounter which would be dominated by Tamiya.  In the opening race of the round Christopher Krapp went one better than Round 1 to take the win ahead of first round winner Ryan Cavalieri.  TRF team-mate Akio Sobue claimed the Race 2 win having withstood a challenge from Volker.  In contrast to his first race, a good start would allow Rheinard to go to the front as he got around the outside of pole sitter Antoni Caretti through the first corner.  From there he cruised to a victory by almost half a lap as Meen Vejrak and Viljami Kutvonen provided the entertainment battling over second, Round 1 retiree Vejrak holding off the Finn for 2nd.  Opening the event with a win and running Round 2 in the same race as Rheinard, World Champion Naoto Matsukura would finish only 6th after a mistake but struggling with his TRF419X he is set to join his team-mates in running a carbon chassis for Round 3.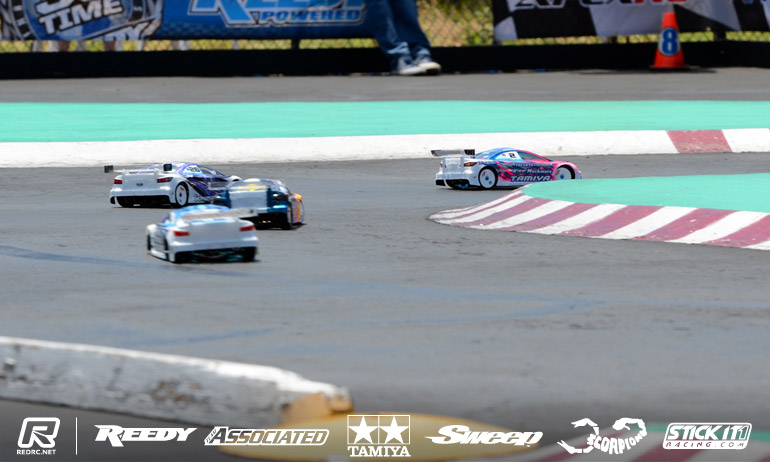 'A good Tamiya round' was Rheinard's reaction to Round 2.  The German continued, 'I just made a good pass around the outside, had one rough lap when I got out on the dust but then was able to pull away from the others'.  With drivers having to run used tyres for Round 2, the race rules stipulating when new or used tyres must be run to stop tyre games being played,  Rheinard said this was his first time to run his TRF419X on a second run set of the handout Sweep tyre and he found it had 'a little more grip'.  With the sun having come out following a cloudy start to the day, he said the track was also slight better but added, 'I still think Ronald is a little quicker'.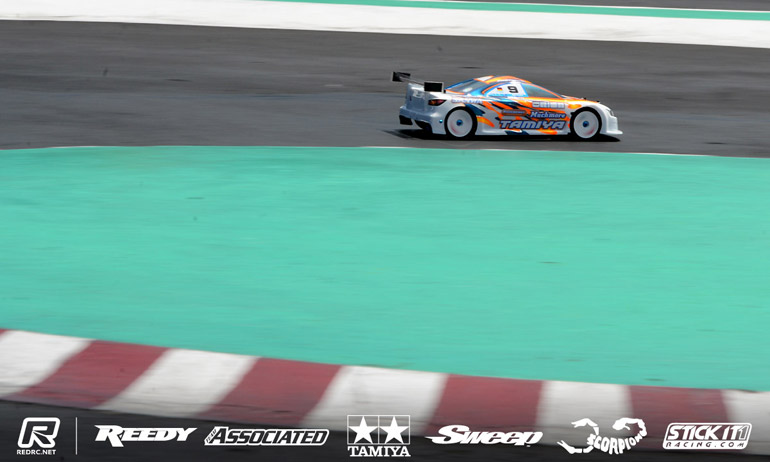 Having had bad luck on the opening lap of his first race, the second time round Krapp 'was lucky at the start'.  With Xray's Ralph Burch on pole with Associated's Randy Caster alongside, the pair would touch entering the first corner allowing Krapp's P3 starting TRF419X a move to the front. From there it was 'actually an easy race' for last year's star rookie but in terms of his car the German said it was 'not perfect'.  He said there was a 'huge difference to this morning' and feeling his car could be better for the warmer condition of Round 2 he will change his set-up for the next one.  Finishing 1.8-seconds behind Krapp and 4-seconds ahead of team-mate Juho Levanen, Cavalieri was happy to get the result from a P7 starting position which leaves the multiple offroad World Champion sharing the early lead with the stars of touring cars.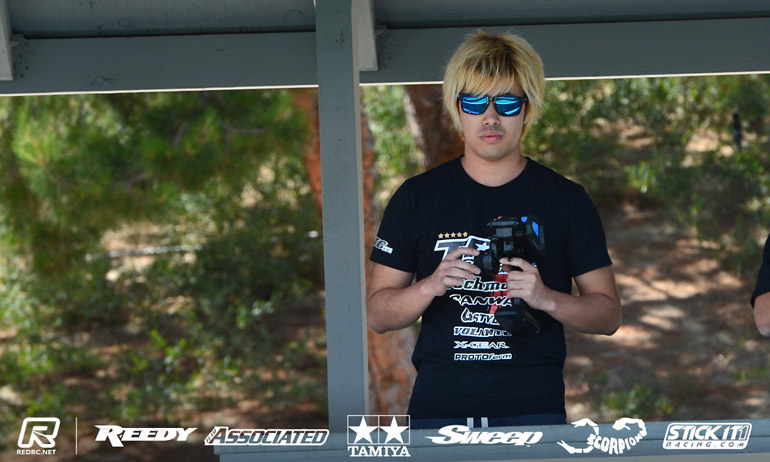 Finishing 6th overall at last year's RROC, Sobue said while the result was 'good' he found conditions difficult as a result of running 2nd run tyres.  With Volker closing down his early advantage, the 21-year-old said while he had 'pressure from Ronald' he had it 'under control'.  For his third race which he will start from pole, he will made a diff oil change to try improve his TRF419X.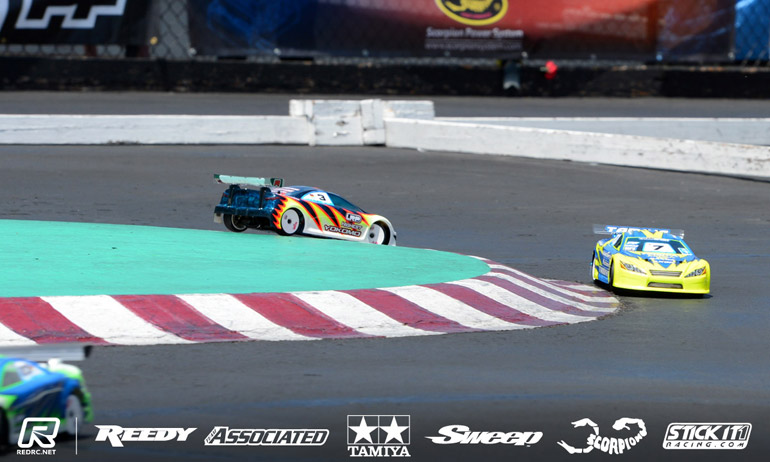 Again posting the fastest lap of all three races, Volker would start 7th on the grid describing it as 'a tough start' adding 'there were cars everywhere'.  Forced to back off, he said he could eventually come through to 2nd.  With a 3-second deficit to leader Akio, he was to catch up to the Japanese driver but as a pass looked on the cards he would spun out just before the track's famous kink after getting on the power too early.  Surviving a trip over the kink but not losing position the German 'then had to settle for second', the Xray of Kyle Bergstrom a long way back in third.
View our event image gallery here.

---