May 28, 2016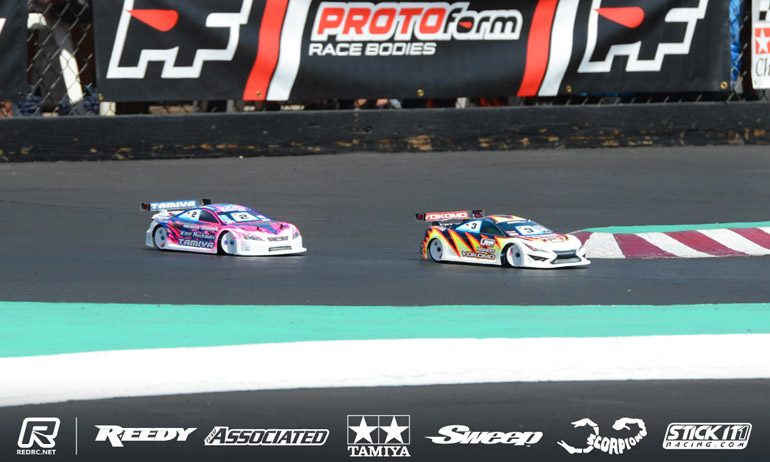 Ronald Volker has moved in to the early lead at the 19th running of the Reedy Race of Champions in California after pulling an epic pass on defending champion Marc Rheinard in the 3rd round of racing.  Starting from the back of the grid with Rheinard on pole,  Volker would work his way up to second and then set about closing down a 2-second lead held by his arch rival.  With the race into the final minute, the Yokomo driver was all over the Tamiya and, with three laps to go, as they came out of the first corner sweeper Volker set-up the pass. Going to the outside before switching back to the inside, the ETS Champion would get down the inside into the hairpin immediately pulling clear of his long time arch rival.  In the other two encounters of the round, both pole sitters would lead tone to tone, with four time Reedy Race Champion Barry Baker taking a popular win as Ralph Burch came of best from a three way battle for second that also involved European's Viljami Kutvonen and Loic Jasmin.  In Race 2, Tamiya's Akio Sobue would be come the first double winner of the event, joined later by Volker, as he saw off the close attentions of Ryan Cavalieri with Rick Hohwart completing the Top 3 having started P7.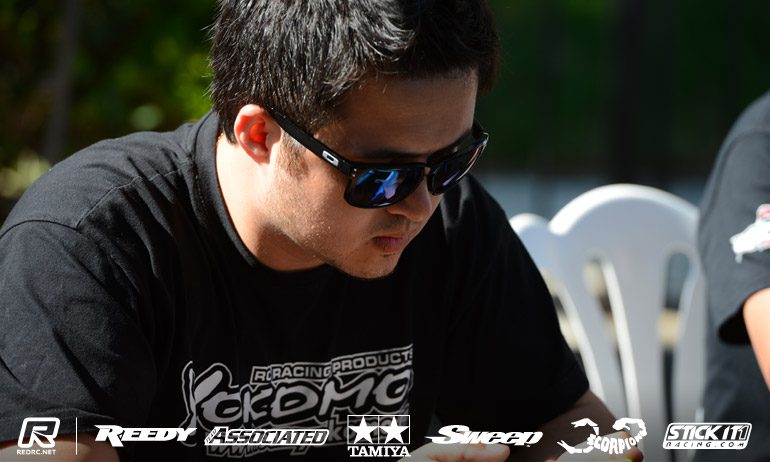 'There is definitely a smile on my face after that one', was Volker's reaction to his memorable pass on Rheinard.  Starting from last on the grid, the 2-time RROC Champion said he 'didn't expect to have the chance to win starting last and with Marc first (on the grid)'.  Describing the track as 'still tricky', he said his LRP powered BD7 'felt really good' allowing him 'come from over 2-seconds back and be able to pass'.  To convert a P8 starting position into a win is one thing but to beat Rheinard at the same time the round is a significant one for Volker but he is 'not looking too much into it'.  Starting Round 4 from the back row, his third of the day, alongside Rheinard he concluded it was going to be 'another interesting finish to the day'.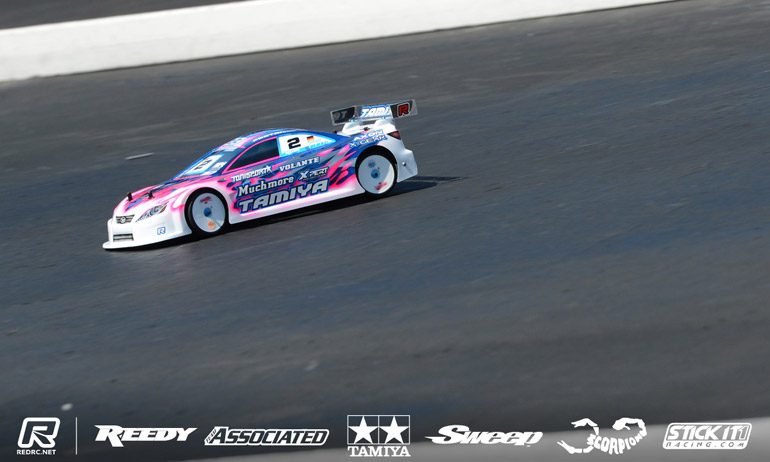 'I was too slow, there was nothing I could do', was Rheinard's reaction to the race.  Having not been happy with his car in the opening two races despite taking a win in Round 2, he added 'it looks like we went backwards that time'.  Commenting on Volker's pace and how he was able to close such a substantial gap, the 4-time World Champion said 'its just Ronald's car. The others in the team are slower so obviously they have found something special (on Volker's car)'.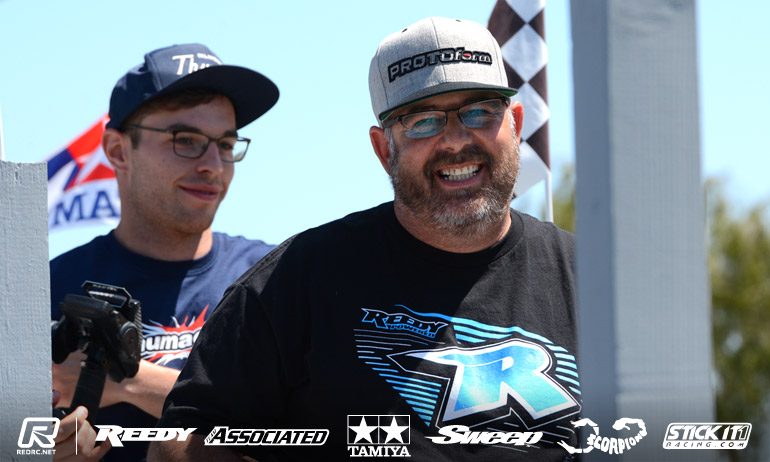 With his last RROC title achieved 13-years ago, commenting on his win Baker said 'I had zero expectations' adding 'but I still have the competitive spirit'. Declaring the weekend was for him about 'just having fun' he continued 'that is how Mike Reedy always wanted it'.  His first touring car race in 3-years and choosing a Yokomo for his Reedy Race return, he said 'watching what Ronald did is what the Reedy Race is all about and to see two of the best going at it was awesome'.
Making a diff oil change to his Tamiya for his third race, Sobue was happy to get the win as his car was only 'so, so' for the race.  With the change leaving the TRF419X suffering from understeer, he will go in the opposite direction with his set-up for the days final encounter hoping to it will give him a car good enough to challenge for a third win of the day from P4 on the grid.  Winning by 1.5 seconds from Cavalieri, he admitted 'having a World Champion right behind you adds a little pressure'.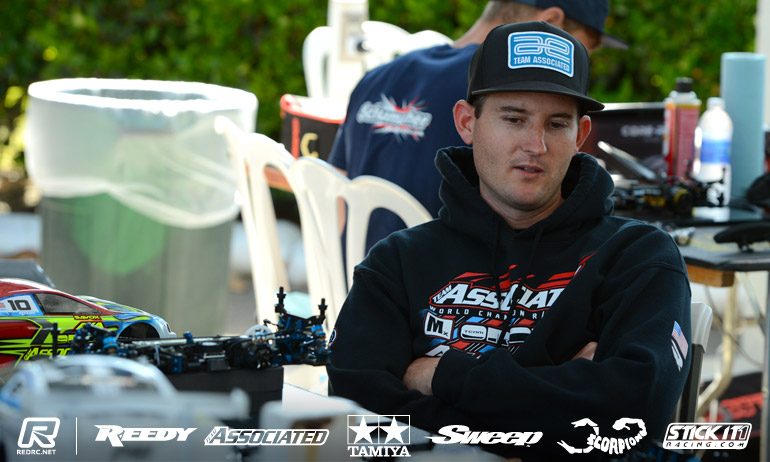 A driver tipped to do well despite his offroad background, Cavalieri is living up those predictions.  Starting alongside Sobue, the multiple Offroad Reedy Race Champion said, 'I let him take the lead into the first corner and just followed him'.  He continued, 'after a few laps I felt I was quicker in a few spots but could make a pass'.  After suffering a 'few bobbles' that dropped him back a little he 'was able to catch back up but then over cooked it at the kink and had to settle for second'.   Commenting on his TC7, he said 'my car is really good, its just a matter of me putting it in the right line'.  Setting a faster lap than Sobue, he said 'I think if I had been leading I probably would have been able to run faster lap times as the car has real pace'.
View our event image gallery here.

---