July 9, 2016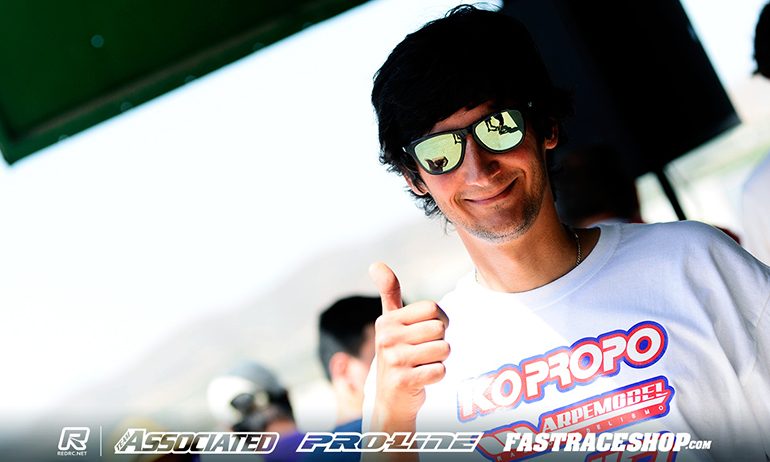 The Semi Finalists line-up is complete for the 36th running of the 1:8 Offroad European Championships at RC Redovan in Spain.  Having just missed the Top 16 cut in qualifying, former champion Miguel Matias would take victory in the first of the 20-minute 1/4 finals, the Portuguese driver leading from start to finish to put his Mugen through.  With four bump up spots up for grabs, behind Matias it was another of last year's finalist Riccardo Berton who finished second, the 2015 Euro B Champion followed by the SOAR of Daniel Bernabe and the Kyosho of Jerome Aigoin.  A finalist in 2014 in Germany, JQ' boss Joseph Quagraine would miss the cut finishing 5th 5-seconds behind Aigoin.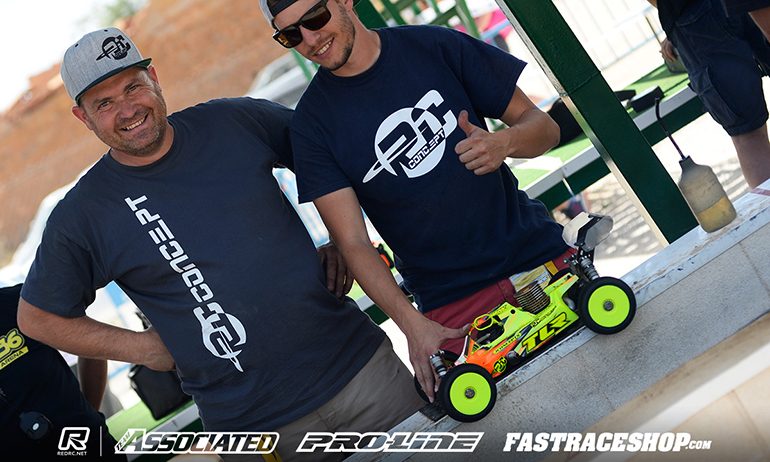 In the second of the 1/4 final encounters it was also a former champion who would control the race to book his place in the final 24, with 3-time champion Renaud Savoya winning from pole. Behind the TLR driver, Carlos Duraes, who already bumped up from the 1/8 Final, would put his Serpent into the Semi with second. Having missed the Semi cut in qualifying despite the help of his World Champion brother Robert, Dani Batlle got it done in the 1/4 finishing third ahead of young Agama driver Burak Kilic, the German one of three juniors drivers to make this year's Semi finals. Two big names for whom the 1/4 B marked the end of the event were Mugen's Lee Martin, who bumped from the 1/8 final, and Xray's 2013 podium finisher Martin Bayer, the pair finishing 5th & 6th respectively.
View complete event results here.
View our complete event image gallery here.

---