August 27, 2016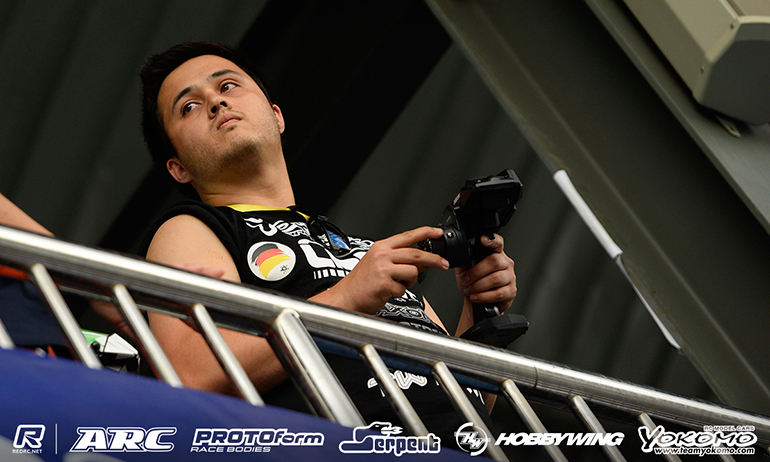 With one hand on the sport's greatest prize, Bruno Coelho handed his only real rival of the 2016 World Championship Ronald Volker a lifeline when he rolled out of a comfortable lead over the German.  Having convincingly won A1, A2 would be less easy for the Xray driver but he still had the advantage over the Yokomo of Volker but as the race entered the second half he would catch the curb at the chicane before the front straight and rolled.  With Volker going to the front, the Top Qualifier would rejoin in second such was the pairs advantage over the field but he couldn't do anything about catching the new leader.  Behind, Marc Rheinard would benefit from Akio Sobue making contact with third place starter Alexander Hagberg to take a distant third.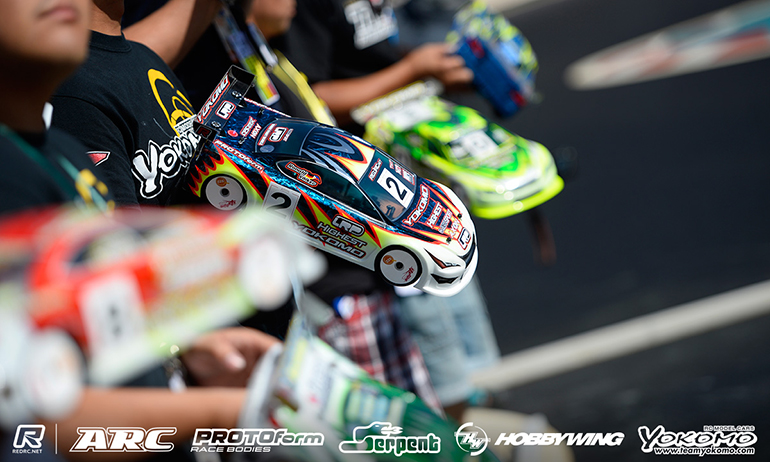 'I was driving my f**king ass off trying to beat his time', was the reaction of the normally PC Volker. With the race having been hurriedly moved forward on the timetable due to the visual threat of rain,  Volker continued, 'When Bruno rolled I was still driving 100% to try and better his 5-minute time', to try and have the tie breaker if needed.  While he would go the extra lap as Coelho did in A1, his time would be 2-seconds slower.  Switching to a used set of tyres from qualifying after his struggles with a new set of tyres in A1, the 5 time ETS champion said while he 'couldn't put direct pressure on him' his BD8 was 'converted and had grip again'.  With the threat of rain looking to have passed even if it does rain this will be the first World's where a wet A-Main would be run using a controlled wet tyre.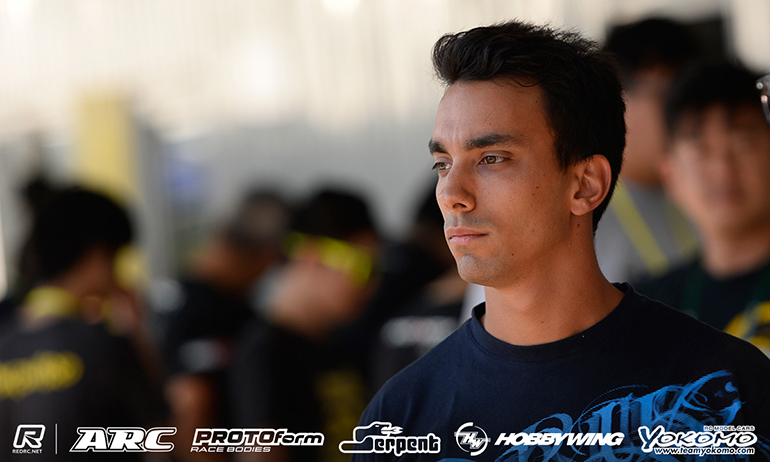 With no doubt among anyone that Coelho still has the edge, his fastest lap of the race proof of that, the Portuguese ace understandably had little to say about the race saying, 'it was just a really stupid mistake'.  It wasn't to be a good round for either Xray drivers in the final with Hagberg, who was coming in for huge praise for his clean driving in A1, only able to recover to 7th after his lap 2 contact from Sobue.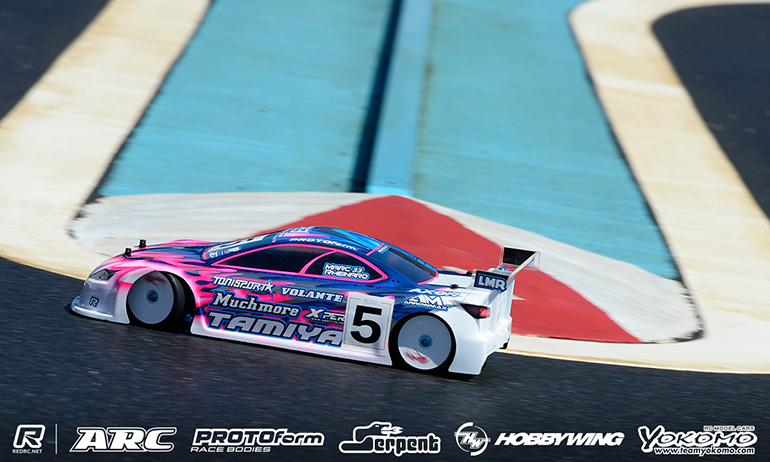 Also switching a previously used set of tyres for A2, Rheinard said, 'this set was drivable'.  Having to avoid the Hagberg & Sobue incident this forced him 'out on the dust' but once the tyres clean off he 'found an ok rhythm'.  With team-mate Christopher Krapp on new tyres for the race, he said 'Krappy was a bit quicker out of the corners & better under braking' but he kept him behind, eventually having a 1.1-second advantage at the finish.  Behind the two TRF drivers Serpent's Viktor Wilck would finish fifth.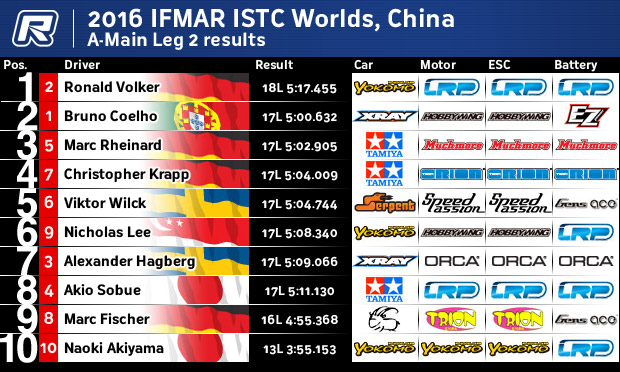 View our event image gallery here.

---