August 27, 2016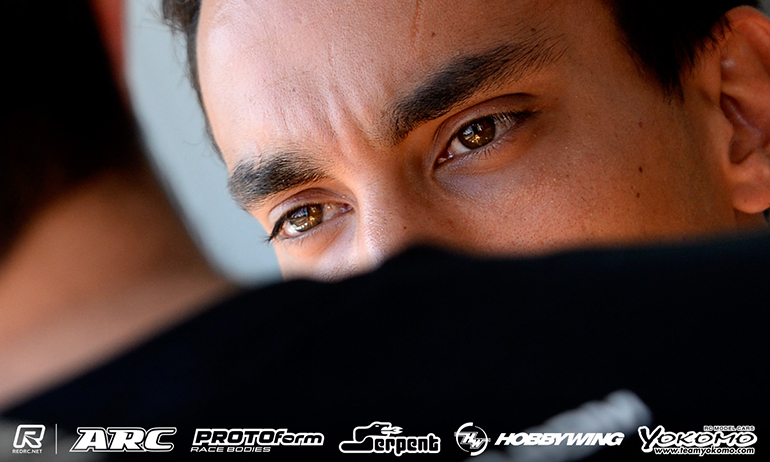 Bruno Coelho took a dominant win the opening A-Main at the Touring Car World Championship, the Top Qualifier in a different class to his rivals in Beijing. While the win didn't come as any major surprise,  the fashion in which the Xray driver took charge of the race was still impressive but as he checked out it was the battle for second that provided the entertainment.  Starting P2, but it clearly visible he was struggling,  Yokomo's Ronald Volker would fall into the clutches of Alexander Hagberg and later Akio Sobue for an epic battle for second.   While Hagberg would throw everything at Volker they would finish as they started, with Christopher Krapp the only driver to finish higher than he qualified taking his Tamiya to 5th.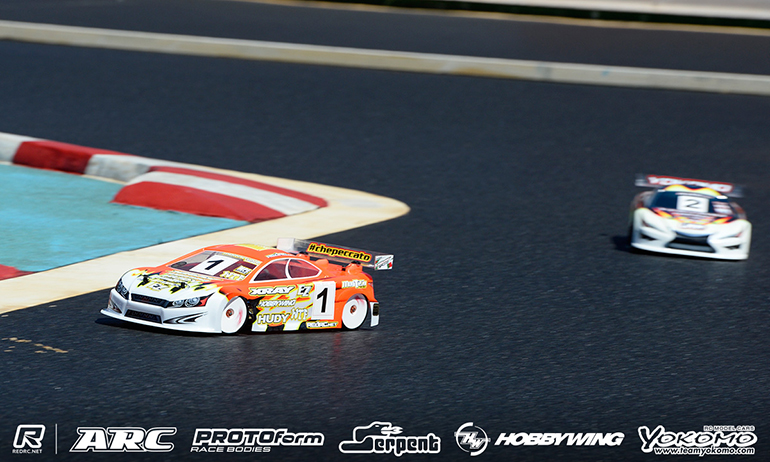 Managing to go an extra lap over his rivals, Coelho summed up his A1 performance with, 'everything was perfect'.  He continued, 'at the beginning I tried to push hard so not to have Volker behind me. I was already starting to pull away and then he made a mistake so I had more space'. Once the threat of Volker was gone he said 'I just brought the car to the finish'.  Describing his Hobbywing powered T4 2017 as 'amazing now' he finished up with, 'I have nothing else to say'.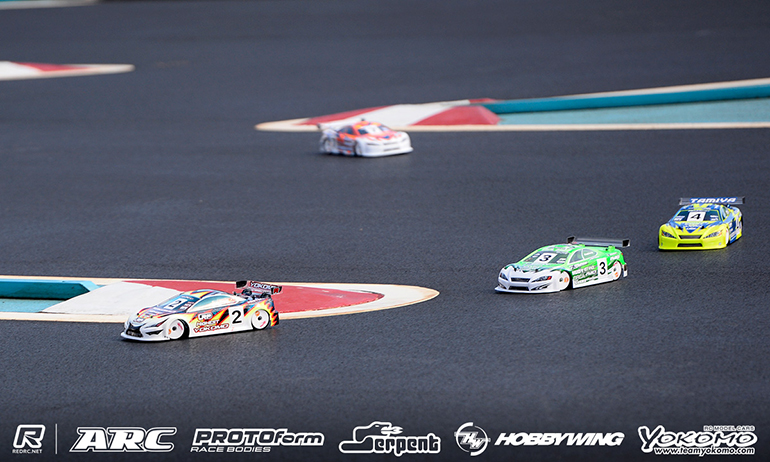 'I have no idea why I had no grip compared to 1-hour ago in the final practice', was Volker's reaction after A1, adding, 'the only thing we changed was tyres'.  The frustrated German continued, 'even in the beginning it didn't feel as good as before and every lap it got worse and worse'. Asked about his mistake coming out of the sweeper and which allowed Hagberg to catch him he replied, 'the small mistake cost me a bit of time but it didn't change anything.  Credit it to Alex for very clean driving behind me'.  Asked about A2 Volker was quick to point out, 'for sure this set of tyres won't be used again'.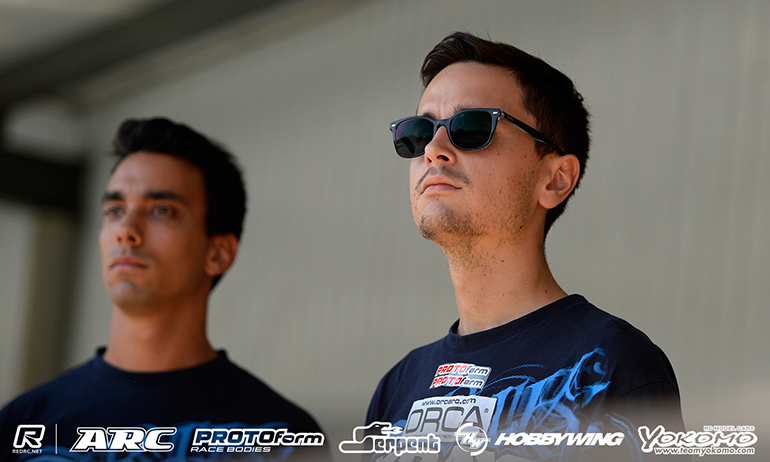 Giving his view of A1, Hagberg said 'as normal is slow at the beginning and then comes in'.  The former nitro Touring Car World Champion continued, 'Ronald was off the pace and drove really defensively.  I had to keep it clean as Akio was right behind me'.  He concluded, 'I'll try harder the next time'.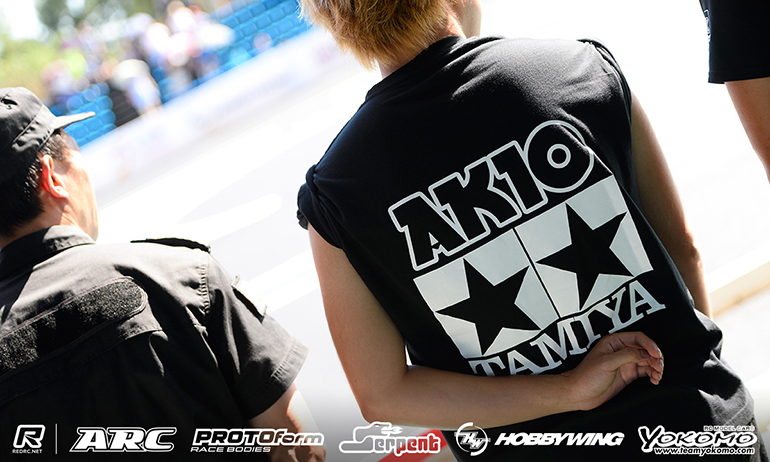 Lucky to survive a tap in the rear from Tamiya team-mate Marc Rheinard coming out of the second corner, which sent his into a half spin, Sobue's reaction to the race was 'super close'.  Describing his TRF419X as 'a little loose' at the start he said 'I think it was the tyres but it got better'.  Catching the battling Volker & Hagberg, the 1:12 Worlds podium finisher said, there was 'no opportunity' to attempt a pass.  Looking to A2 the Japanese driver said he's not sure whether to run the same set of tyres again or change.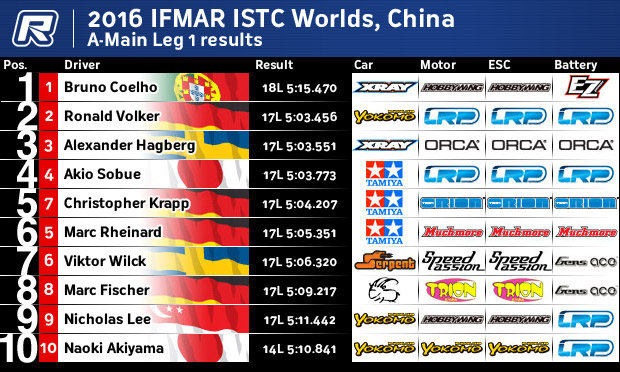 ---