August 25, 2016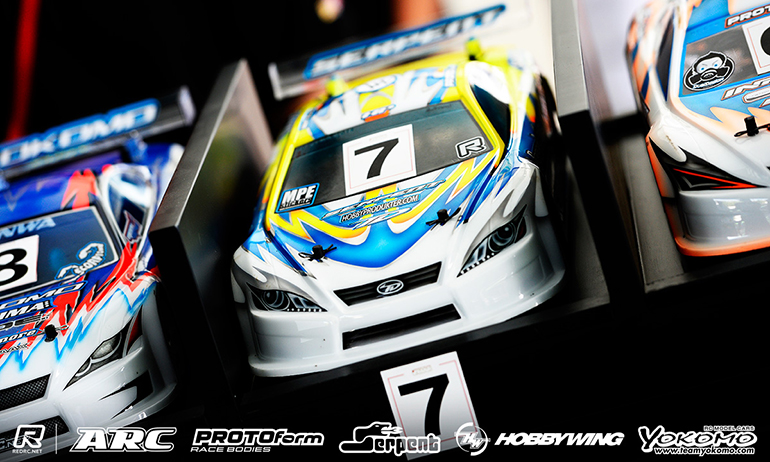 Viktor Wilck is the top seed for qualifying at the Electric Touring Car World Championships in Beijing, the Serpent driver having topped a much faster second round of controlled practice.  With wind causing many drivers problems in the first round, the sun came out for driver's second attempt at a 3-consecutive lap time and with the wind dying off the track would prove over a second faster.  Having set the pace so far at these unique Worlds, in that no one drove the newly surfaced track prior to the first round of free practice yesterday morning, Bruno Coelho would finish second fastest 0.125 off of Wilck's pace, their fastest lap times almost identical with only 2/1000ths of a difference between them.  Ronald Volker would complete the Top 3, the Yokomo driver a further 3/10th back.  For World Champion Naoto Matsukura a though first day didn't get any better with his title defence starting in the 5th fastest qualifying group.  It wasn't a good controlled practice for his Tamiya team-mate Marc Rheinard either, the 3-time Champion only able for the 13th fastest time.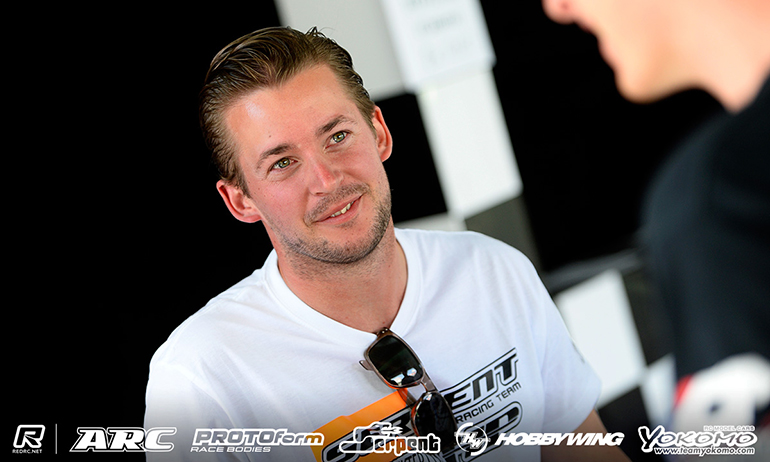 Having planned to make changes to his 4X after posting the 5th fastest time in CP1,  Wilck said, 'actually we didn't change so much just the toe in and a new set of tyres'.  The Swede continued, 'this conditions are good for my car but if it improves more it could be worse for us'.  In terms of his car he said, 'right now I plan to keep it like this'.  Asked about his 5-minute pace, he replied, 'Bruno is a little faster over 5-minutes.  I had two mistakes and following him I could almost keep up (with Coelho) but he is a little faster'.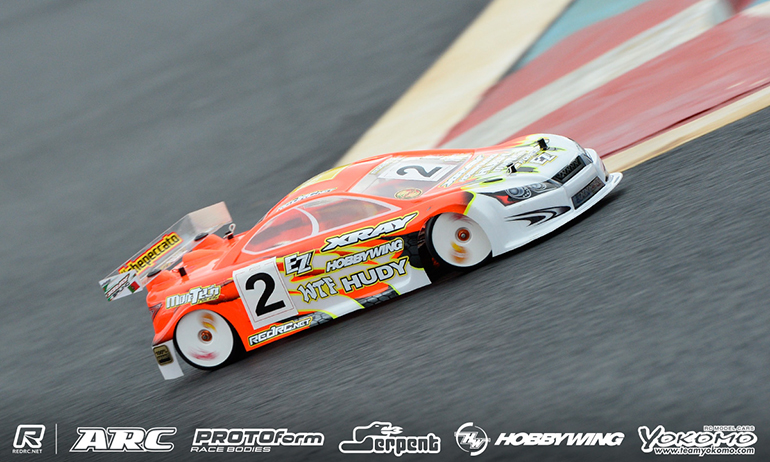 'It was good but I made a mistake in the first three laps', was Coelho's reaction to not finding himself at the top of the time sheets for the first time.  The Xray driver said , 'I was over pushing and made a mistake on my 2nd lap and the best from the tyres was gone'.  Having topped the difficult CP1 track conditions he said second time round was 'better but not perfect'.  Asked about his 5-minute pace, 3-laps having no relevance once qualifying starts, the 2014 Vice Champion said his pace was 'super fast' describing his Hobbywing powered T4 2017 as 'stable and (having) good performance' concluding 'everything is OK'.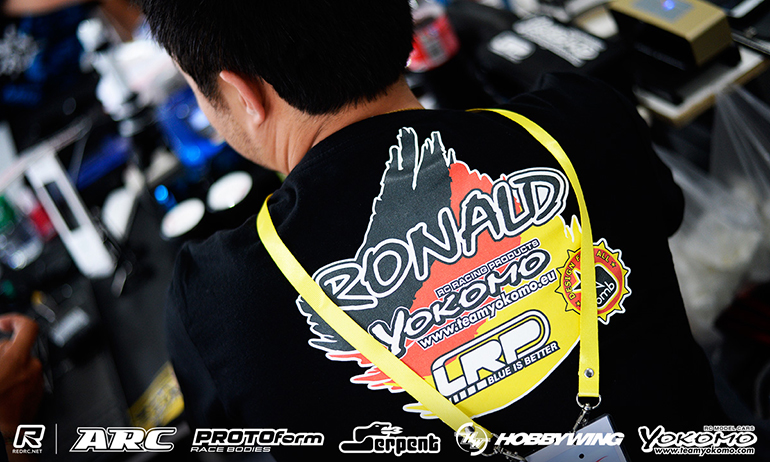 Summing up his P3 time, Volker said, 'we didn't have the right set-up for the conditions because when we discussed set-up changes for CP2 the sun was not out'.  He continued, 'I didn't expect we would go that much faster so considering this to get Top 3 is good'.  Looking to qualifying, drivers still having one more controlled practice in their new seeding order, he said 'I was able to match Viktor's pace but over the whole run Bruno is faster'.  Expecting similar conditions for CP3, he said they will have a better set-up on the car this time round.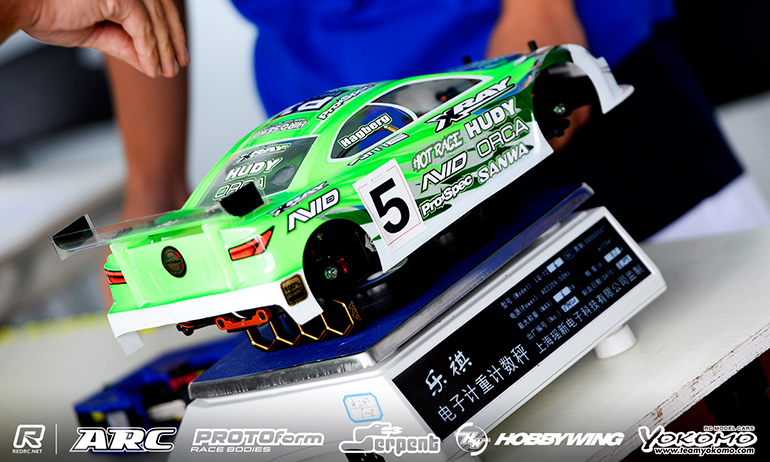 Posting the fourth fastest time, Alexander Hagberg described his CP2 performance as 'alright'.  The Xray driver continued 'the track is changing so much. I think it is unfair to make only 2-runs but in the end it as ok for me'.  The Swedish driver said having changed the set-up on his OCRA powered example of the T4 for lower traction the car ended up 'too stable' but he said they should be 'definitely alright' for qualifying.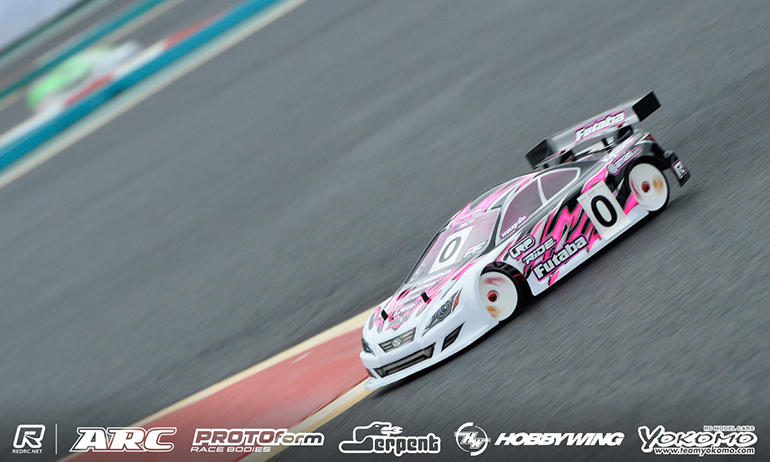 Behind Hagberg, Atsushi Hara would make a huge improvement on his CP1 standings when he was 23rd.   Just a tenth off Hagberg, Touring Car's inaugural World Champion said, 'track conditions are for sure way better and the warmer temperature was better for the tyres'.  Having run 2 Kyoshos each round of free practice, one with ARS and one without, and preferring the one without he put the ARS on his race car for CP2 and said it was now good for the conditions.  Having run his own 'old bottle' of the controlled additive, he said having to use 'fresh' bottles in the tyre area he said they are different and now the car is 'much better to turn in'.  With his TF-7 'getting loose at the end', the iconic driver said, 'the balance is not 100% so I need to adjust set-up for next round'.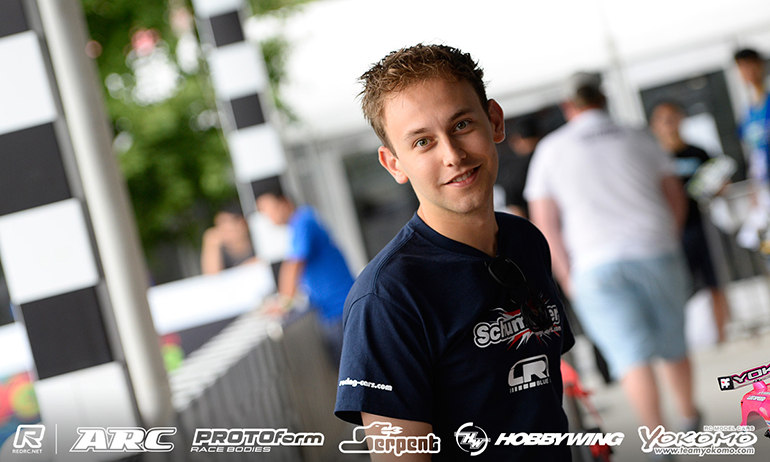 Elliott Harper would complete the Top 6 in seeding with Nicholas Lee, Andy Moore, Naoki Akiyama and Christopher Krapp completing the line-up for the top qualifying heat.  The Schumacher driver said he had his LRP Mi6 good yesterday but 'didn't drive well'.  Putting back on that set-up for CP2, he said both the car and the driver 'drove better'.  He added, 'I think it should be good too on 5-minutes but its hard to say what everyone's drop off is until Q1'.  The 2-time Worlds finalist believes for qualifying 'the key is to get the tyre to work from the first lap and not be sliding around'.  Under the newly introduced tyre rules, drivers will have to run used tyres in Q1 before getting new tyres for Q2.  Looking to get a bit more steering he said 'as CP3 doesn't count for anything I might try something'.  CP3 will not alter the heat order but will determine the starting order so the driver with the fastest three laps will get to start Q1 first.
View our event image gallery here.

---