January 20, 2017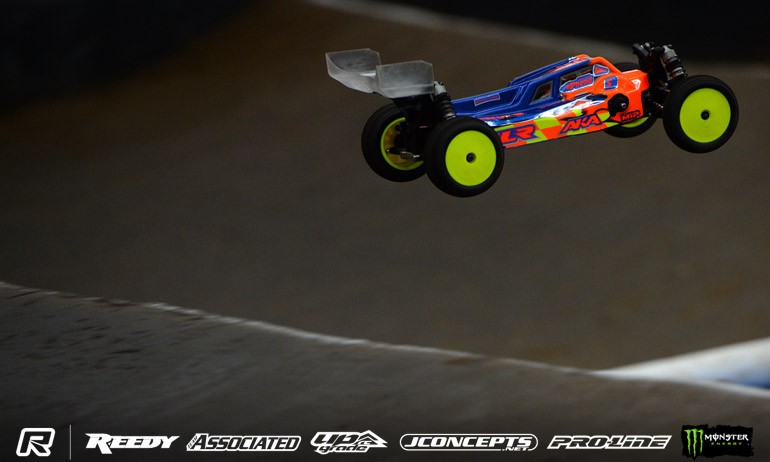 Defending Reedy Race Champion Dakotah Phend opened the 23rd running of the event with a win, the TLR driver cruising to victory in the most heavily stacked race of the opening round of 4WD racing.  Starting from the pole, Phend was never challenged for the lead eventually able to go an extra lap to win ahead of Ryan Maifield who came through from the back of the grid.  In the other races it was Tanner Denney from 6th on the grid who won the first encounter ahead of former champion Dustin Evans while Spencer Rivkin got a late win over Cole Tollard in Race 2.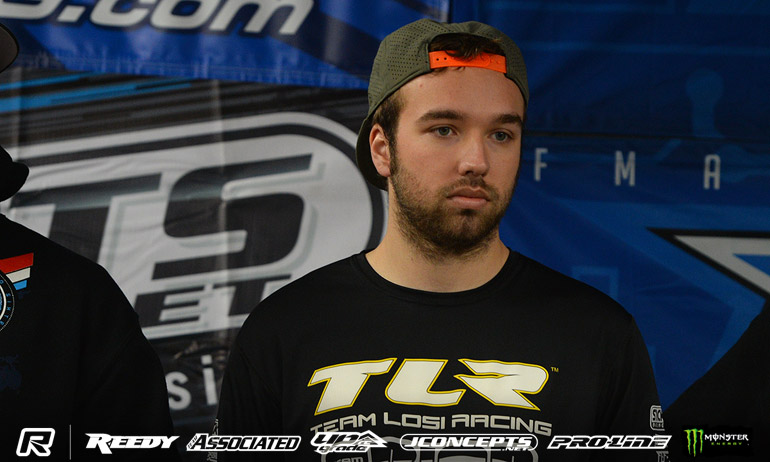 'I was starting from the front and it was a stacked heat so I had to make it count', was how Phend summed up his win over Maifield, the race also featuring Ryan Cavalieri and Jared Tebo who finished 4th and 5th respectively.  The Michigan driver continued, 'I got a good start and once I got into a rhythm I was able to run a smooth clean round.  He added, 'having a clear track I also got a good feel for the track.  My car was super easy and on pace so I'm happy'.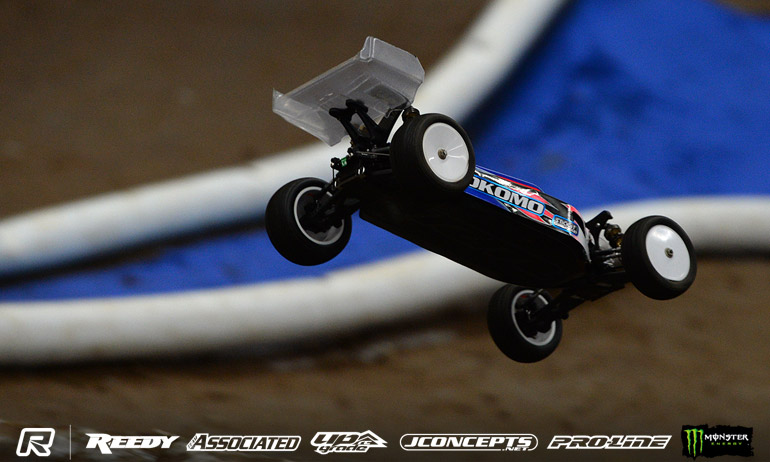 Runner-up to Phend last year, Maifield described his result as 'a good start'.  The new Yokomo signing said, 'I was super patient and starting at the back I didn't want to push the issue.  There were a couple of incidents which I crept around'.  Working his way from 9th to 3rd he said, 'I was thinking this is not a bad result to start.  Then JP got a little loose and we touched mid air.  I spoke to him after and he said it was just a racing thing.  2nd was good'.  On his Orion powered YZ-4 he said 'the car was a little loose so we'll make some changes'.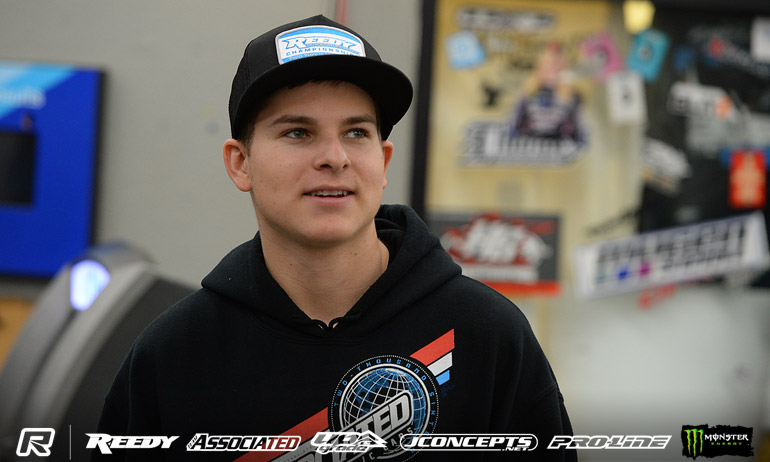 Commenting on his win from 3rd on the grid, Rivkin said, 'It was a good confidence boost.  I'm glad to get a good start but there is a lot more racing ahead'. Debuting Associated's new B64D, the 2WD World Champion said a change to the car after the morning practice had made it 'easy to drive' and he was 'more comfortable with it'.  Having one mistake over the race, he said, 'I need to learn from that for the next time'.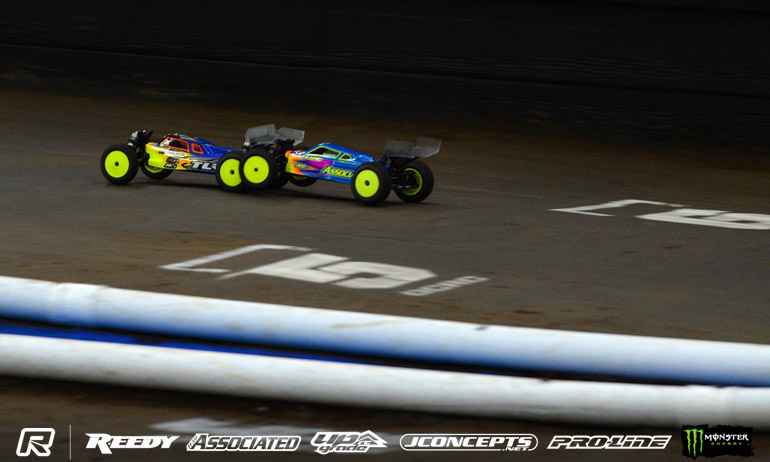 Denney put his win down to getting a 'pretty decent start'.  Following early leader Brian Kinwald, having come from the third row of the grid, he would make a mistake behind the former Champion but was able to catch back up before 'finally' getting passed the RC legend.  Out front he said he couldn't let up as 'Evans was hauling mail' with the pair providing the closest finish of the first round, Evans basically pushing Denney across the line there separation on the clock 0.035.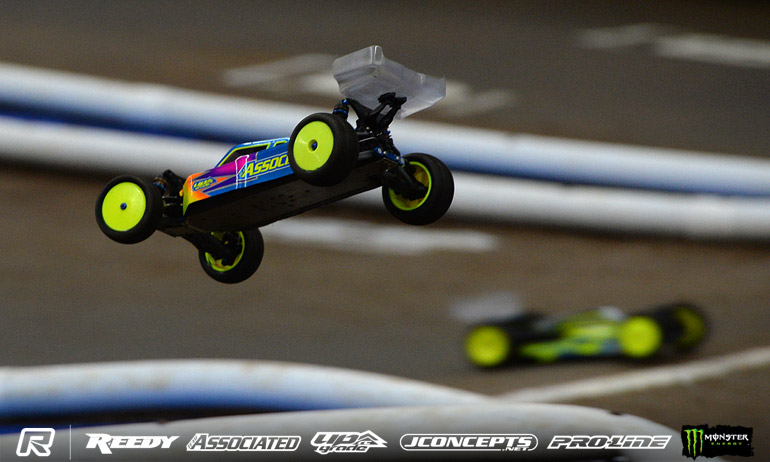 '9th to second, I'll take that', was Evans reaction to his opening race.  The 2011 Champion continued, 'I had a good start and an opportunity to win but I came up on Kinwald faster than expected at the end of the straight and had to check up and ended up in the corner but the end result is a pretty good to start out with'.
View our event image gallery here.

---