January 20, 2017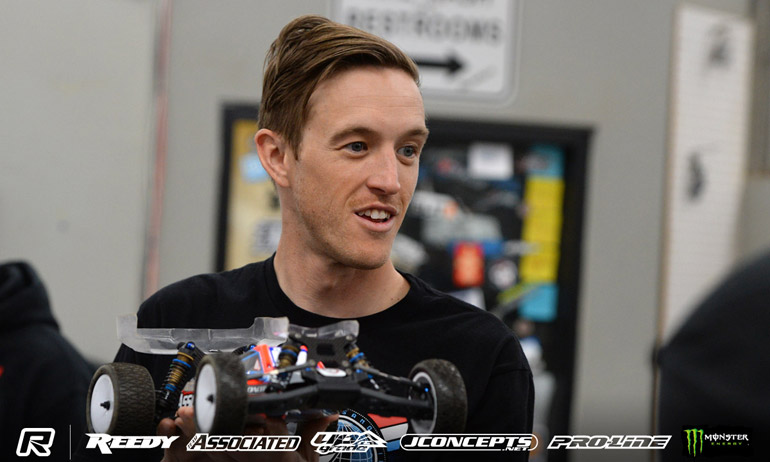 New Team Associated recruit Dustin Evans and team-mate Ryan Cavalieri have set the pace in early practice for the 23rd running of the Reedy Race of Champions at OCRC Raceway.  With Associated using the event to debut their long overdue new 4WD, all their drivers in the invite class running the new B64D chassis, Evans got his first appearance with the team off to the best possible start as he topped the times ahead of his young team-mate Joona Haatanen.  After the 2 rounds of practice, the first round not more than a track break-in run, it was Cavalieri who set the fastest 3-consecutive laps for 2WD ahead of Ty Tessmann for whom the event marks his debut with Xray.  Mr. consistent over both classes was defending champion Dakotah Phend, the TLR driver taking his cars to the 3rd fastest time.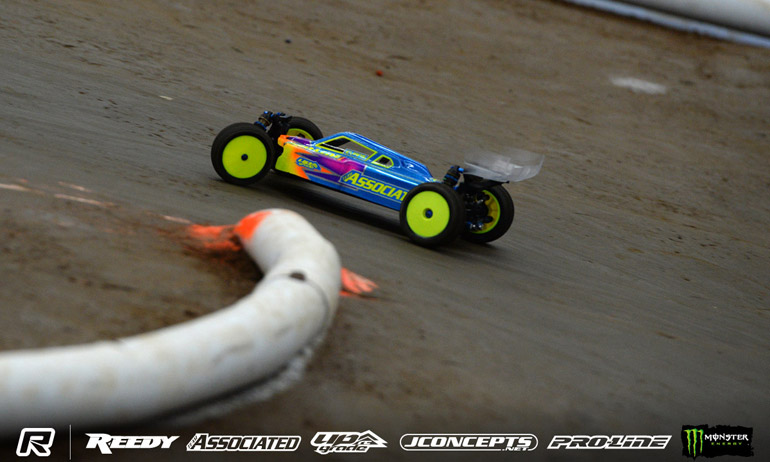 'It was good, I'm really happy with my 4WD', was how a very pleased looking Evans summed up the first 2 of the 3 scheduled rounds of practice.  The 2011 Reedy Champion said, 'I will make a couple of adjustments for the last one to get a little more steering' adding 'the car is really consistent and i could driver it all day'.  Finding himself P18 in 2WD, he said he had made a few changes between rounds but in a change to the traditional running order of the event with 2WD running after 4WD he expects the track to change a lot and be 'way different' so 2WD set-up was not the main focus for now but more scrubbing in tyres.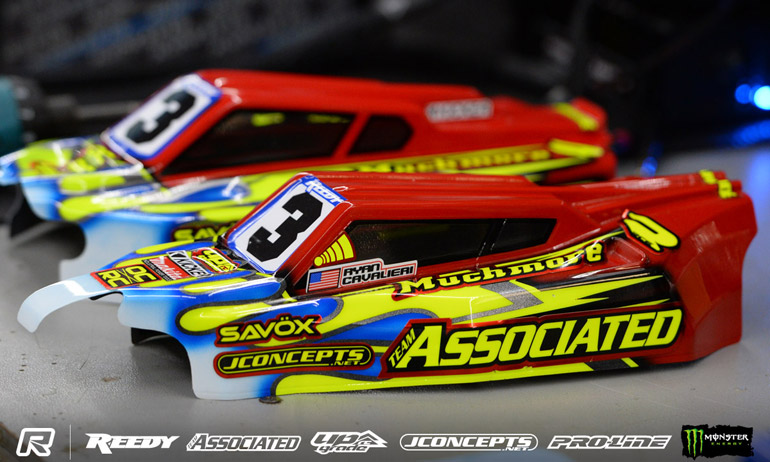 Cavalieri was pleased with his early runs saying his cars were 'working really well'.  The 3-time winner said on his 2WD he hadn't touched the set but instead working on getting his slipper right and breaking in tyres.  Describing this year's track layout as 'pretty fun', this being the fourth year OCRC has hosted the legendary race, he added, 'it's a nice racing layout and should be good to battle on, I also like that its more challenging than the normal layout they run here'.  On his 4WD, he said 'we adjusted a couple of things in the front and it felt a little quicker and now we'll make a few changes in the rear and go from there but overall its good'.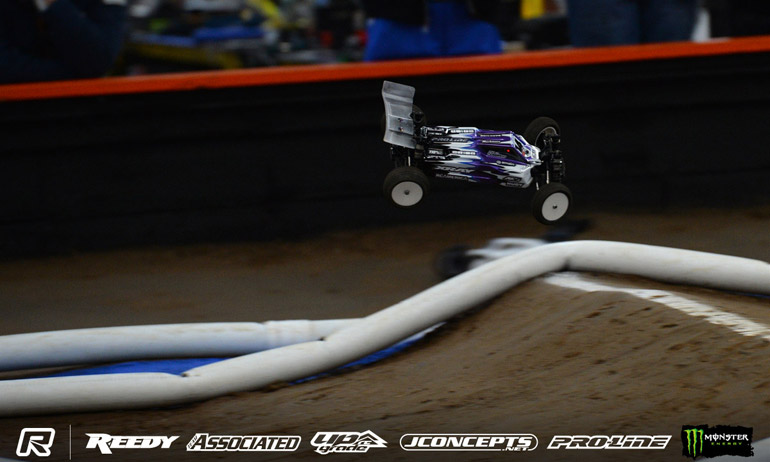 Describing the opening practice as 'super loose', Tessmann said, 'we haven't touched anything yet and its pretty good so far'. Declaring himself confident with his new cars, adding 'we know there is a lot of adjustments we can do and we just need time to figure out what each does', the Canadian said he hasn't been 'too focused on 2WD yet' due to it running later in the event.  On his 4WD, his XB4 11th fastest over three laps but second fastest on outright lap times, he said 'its been pretty good'.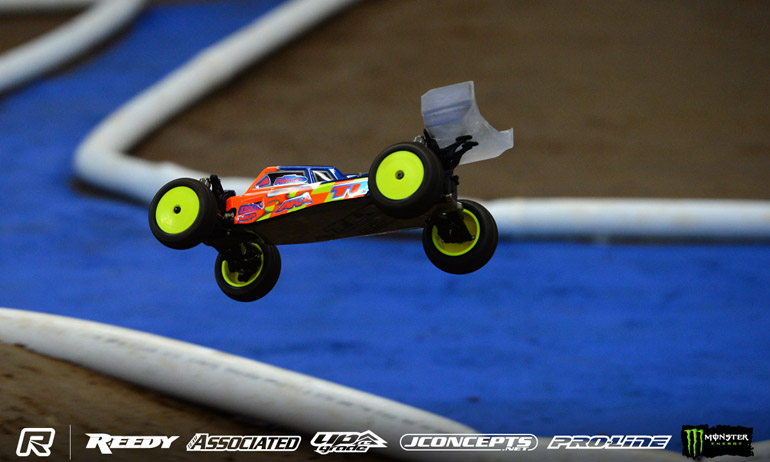 Phend was happy with both his cars but felt his TLR22 was 'just a little lazy' and so for the days closing practice he will 'make a couple of small changes'. On his 4WD, he added he will 'just keep running it as is'.  On track conditions, the Michigan driver said the traction was 'coming up pretty quickly' adding for him 'it seems more abrasive than last year'.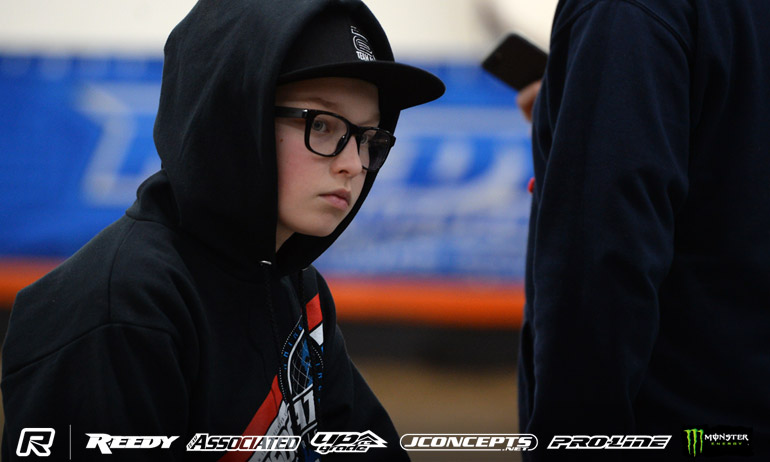 Making the trip to California from Finland, rising star Haatanen couldn't hide his delight with Associated's new 4WD saying, 'the new car is so much easier'. Having 2-days with the new car in San Diego as preparations for the Reedy Race, the 14-year-old feels there is still 'a lot more potential' to come once he gets more used to the B64D.  Suffering an issue with the first set of tyres he got for 2WD, he said he had to change to another new set for the second round of practice so his tyres are a little behind those of his rivals in terms of being broken in.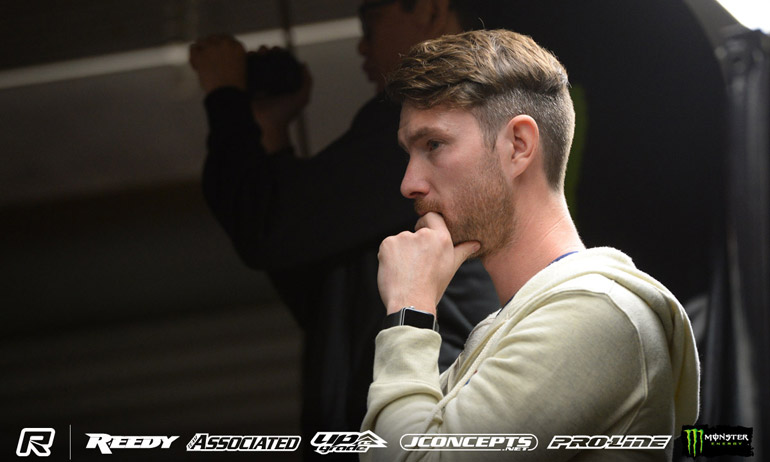 Lee Martin would set the pace of the Yokomo drivers in 2WD posting the 4th fastest time while in 4WD he was P5 behind the YZ-4's designer Shin Adachi. Summing up his opening practices as 'not too bad' he said he was 'trying to get comfortable' with his cars adding 'we all know this race is not about speed'. One area the British driver was worked on each practice, has been to try different positions on the driver stand.  He said with the stand at OCRC 'naturally low' and this year's track featuring 'high elevation changes' he said 'there are a few spots you can lose sight of the car'.  New team-mate Ryan Maifield declared his 'cars are good' adding 'I'm just bedding in tyres'.  The 2015 Champion said, 'the track is going to be different for racing especially for 2WD' and while making a few setting changes the practices so far was about 'just getting tyres broken in'.  Describing the layout of the track as 'fun' he added 'it has a little more technical elements to it which is nice to see'.
View our event image gallery here.

---