January 8, 2017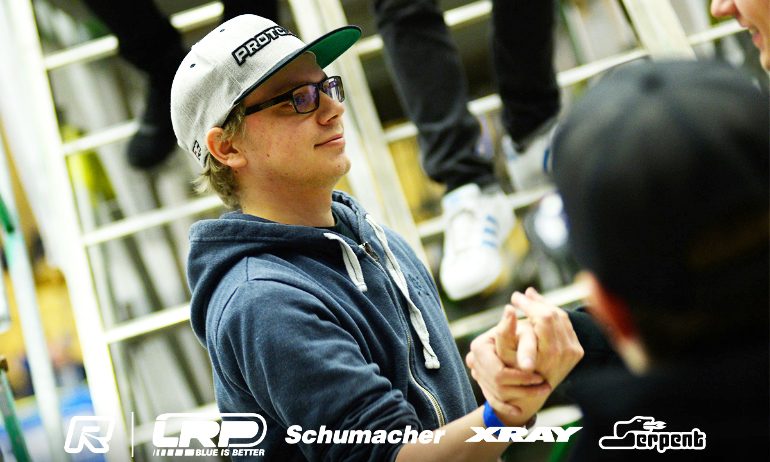 Having secured his first overall TQ last night for the DHI Cup having started second a number of times before, Viljami Kutvonen made sure he capitalised on pole position taking a convincing tone to tone win in the A1.  Starting ahead of defending 7-time champion Ronald Volker, the Awesomatix driver was able to pull clear with ease eventually crossing the finish line 1.6-second ahead of the Yokomo driver.  Behind Naoki Akiyama ensured the Top 3 finished as they had started, the Japanese driver having a lonely race. Freddy Südhoff would be the highest placed driver to gain a position over the 5-minutes getting passed the Xray of Alexander Hagberg after a minute & a half.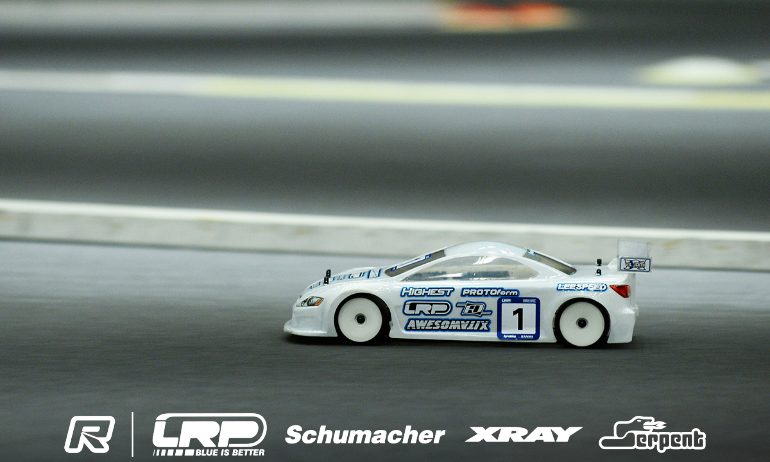 With rather appropriate nickname within the Awesomatix team of 'Iceman', commenting on his win a rather cool Kutvonen summed up his win with, 'It went just like I wanted'.  Declaring it 'a good race', the Finn continued, 'I pushed at the start to get a gap and then could control the race'.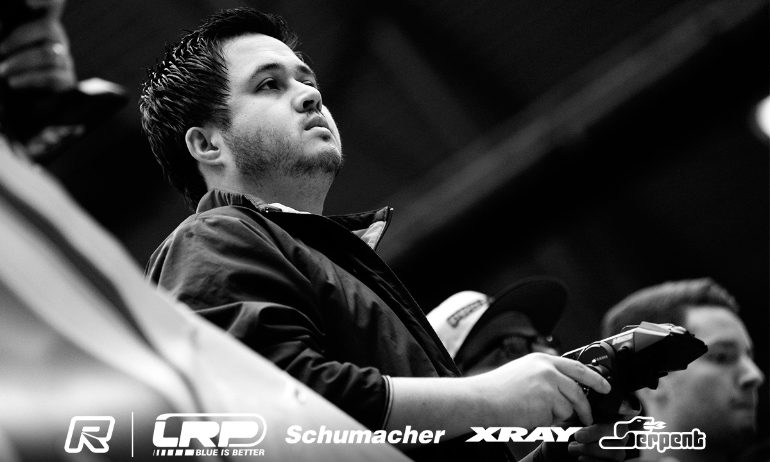 Having struggled in the final two qualifiers with a lack of steering, Volker said, 'I had a lot of steering, too much, and I couldn't get a good flow'.  The World Champion continued, 'on the right side of the track I had to back off a lot because the car was twitchy'.  Describing his BD8 as 'fast', highlighting his lap times were 'much better than the last two qualifiers' he said the problem was 'just a small thing with the balance' and they 'need to get it right to challenge Viljami'.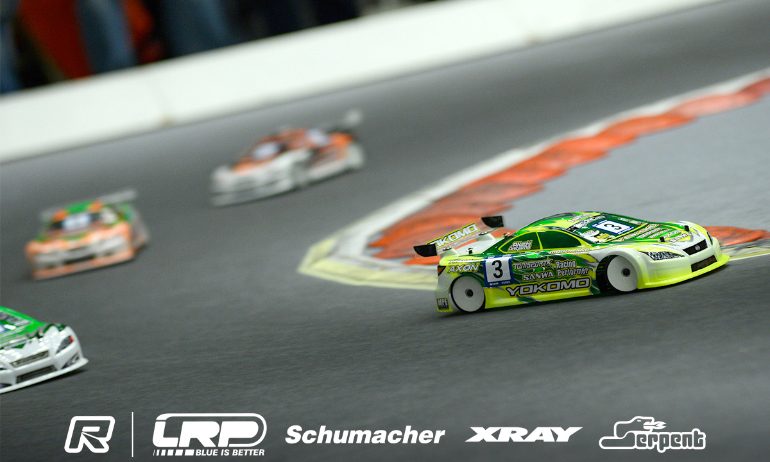 With 'no fight', Akiyama had little to report on what was a lonely race for the Yokomo protege.  The 17-year-old said his BD8 suffered a little with 'push' and for A2 he will switch to his other set of tyres.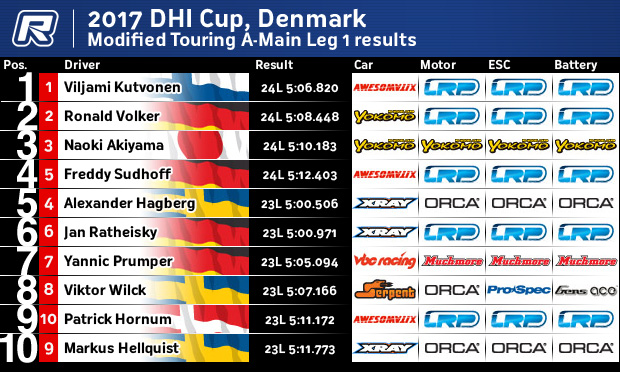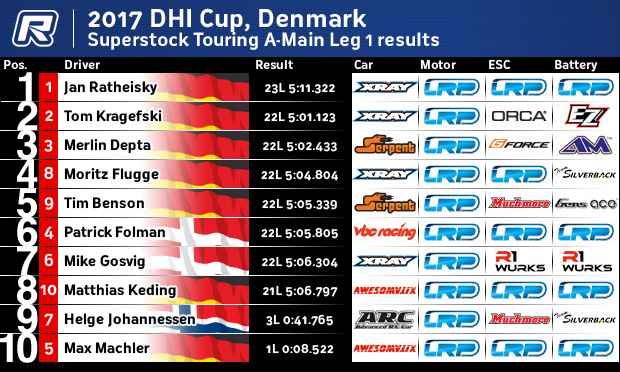 View the complete onroad event results here.
View the event image gallery here.

---