January 20, 2017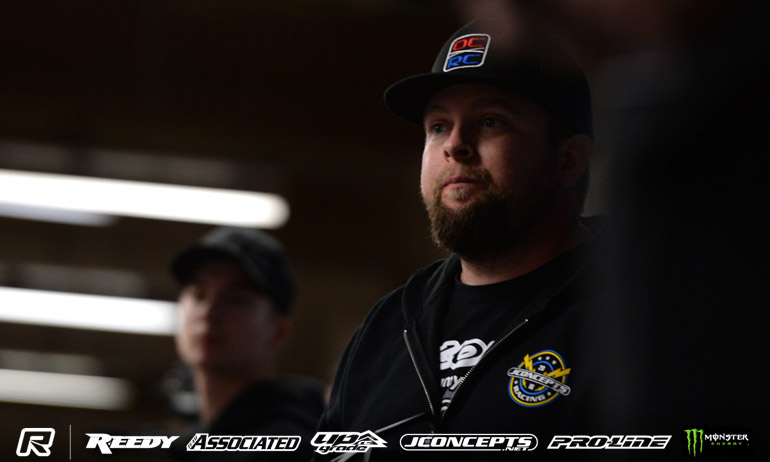 Having opened with a second place from 9th on the grid, Ryan Maifield has taken an early lead at the Reedy Race of Champions after registering a win in the second round of 4WD action at OCRC Raceway.  Starting from pole, the Yokomo driver took a tone to tine win over Team Associated team-mates Dustin Evans and Spencer Rivkin despite a roll over. After making the perfect start to his title defence with a Round 1 win, Dakotah Phend had a tough race finishing 6th from 5th on the grid.  Kicking off the 2nd of the 6 scheduled rounds of 4WD action, pole sitter Kyle McBride took a relatively straight forward win over European young guns Michal Orlowski and Joona Haatanen.  In the other affair, multiple Reedy Race Champion Ryan Cavalieri would progress from 5th on the grid to win ahead of Jared Tebo after pole sitter Rob Gillespie made a mistake in the closing stages.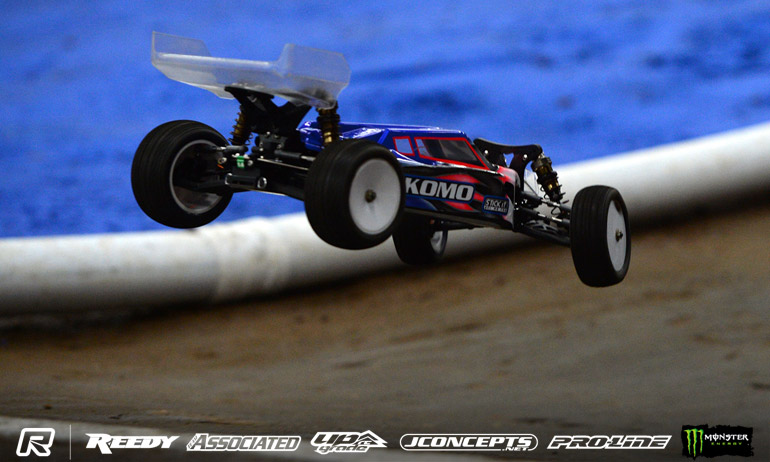 Commenting on his race Maifield said, 'we made a couple of changes to get more grip but traction came up and I had all the grip I could handle.  I got a little lucky, it traction rolled but landed back onto its wheels'.  The 2015 Champion continued, 'After that I backed it off and the car was fast without even having to push it hard'.  Looking to the next round which he starts mid pack, he said, 'the big thing is to try keep up with how much the track is changing'.
Having 'got bumped around more than (he) needed too' in Round 1 when he ended up 4th, Cavalieri said while he again 'got bumped around at the beginning' he 'thought it was a pretty good race'.  Describing his Muchmore powered B64D as 'pretty good to drive' he said his first battle of the race with Tebo was 'good' and while Gillespie 'handed him the lead' he felt it would have been 'a decent battle' for the win with his AE team-mate.  With Round 3 his best starting position so far, him lining up 3rd, he concluded the win 'puts me in the right direction'.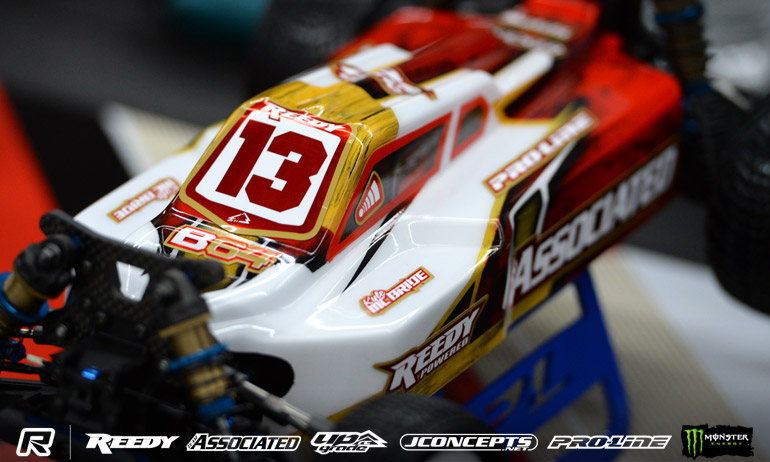 Capitalising on his first pole position start, lining up in the same race as Phend, McBride was also a lot happier with his car for the second race.  Finishing 1.3-seconds clear of the Orlowski's Schumacher, the Australian said 'we tamed down the car after first one so it was easier to drive. It was a clean run apart from one roll over'.  While considering a set-up change to 'try get more corner speed', he said 'otherwise the car was now pretty good'.
View our event image gallery here.

---