January 6, 2017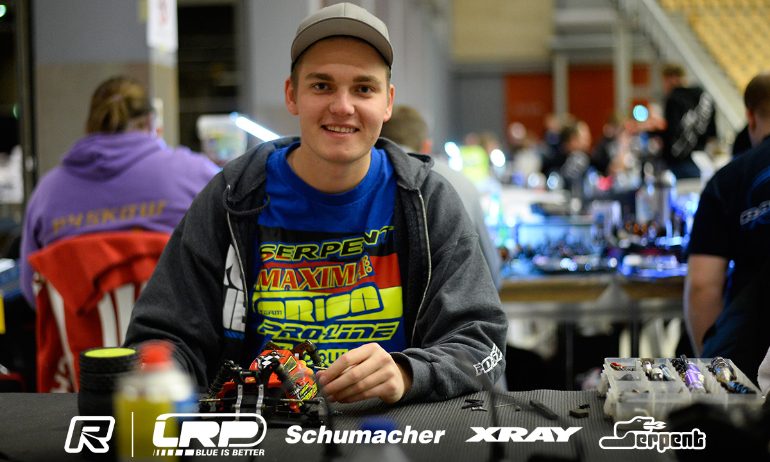 Joern Neumann and Marc Rheinard registered one TQ each in the opening two rounds of 2WD qualifying at the DHI Cup presented by LRP. In the opening qualifier it was Marc Rheinard who kicked off the 2017 season with a TQ run heading home Neumann and his own Yokomo team-mate Frederik Hovgaard. In the second of the 4 scheduled qualifiers, which brought Day 1 of the offroad action at the Danish classic to a close, the result would be reversed with Neumann getting the better of Rheinard with a faster time to hold the provisional overnight TQ on the tie-break. Behind the two Germans, Finnish Team Associated driver Karri Salmela would compete the Top 3 ahead of a much improved David Ronnefalk and top seed Michal Orlowski, the pair having got together in Q1 and ended up 17th and 13th fastest respectively.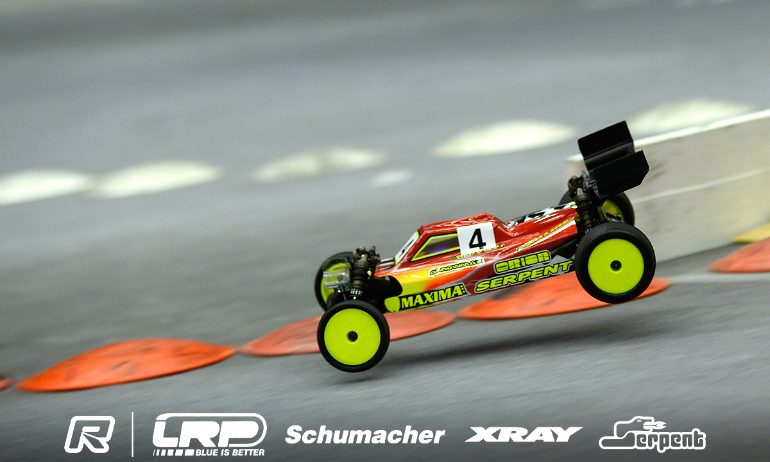 'I was a little faster than Marc that time and was able to catch and pass him', was Neumann reaction after Q2.  Putting the improved pace of his Serpent SDX2 down to just refreshing the diff between qualifiers, he added, 'It was also close in the first one but Marc was a little faster and after I had a bobble at the wall I settled for second'.  As well as his diff rebuild, the 2012 & 2013 2WD Champion said, 'I also ran new tyres but so did everyone because of the tyre wear'.  The only driver to go 17-laps over the 5-minutes, he was impressed by his lap times over the final minute with him feeling that maybe used tyres could work for a second run but airing on the side of caution concluded he will run new tyres in the penultimate round and if that proves good he might use the last qualifier to try used tyres.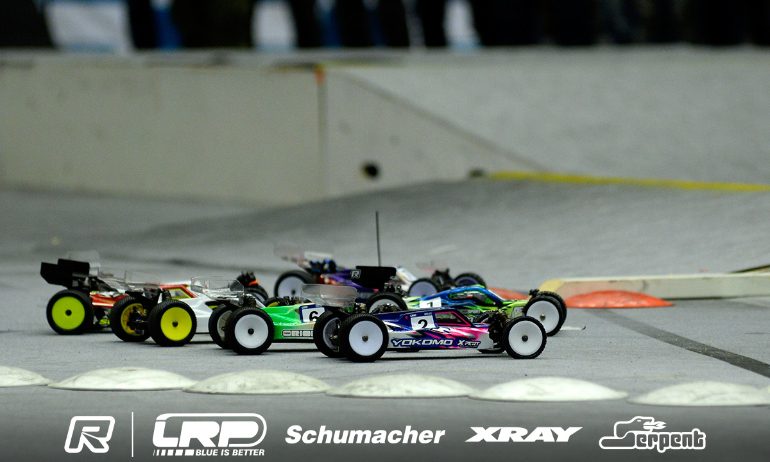 Summing up his Q1 topping run with 'it was just a clean run and everyone else crashed', Rheinard added, 'but it was nice to start 2017 with a TQ run'.  A title contender in this season's Euro Offroad Series having won the opening round, he said 'Q2 was also not bad but Joern found more speed, my car felt more loose than before'.  Describing his YZ-2 as good in the long corners, he said the problem is he has 'no forward traction on power' but conceded his P1 and P2 is 'still a good start so I can't complain'.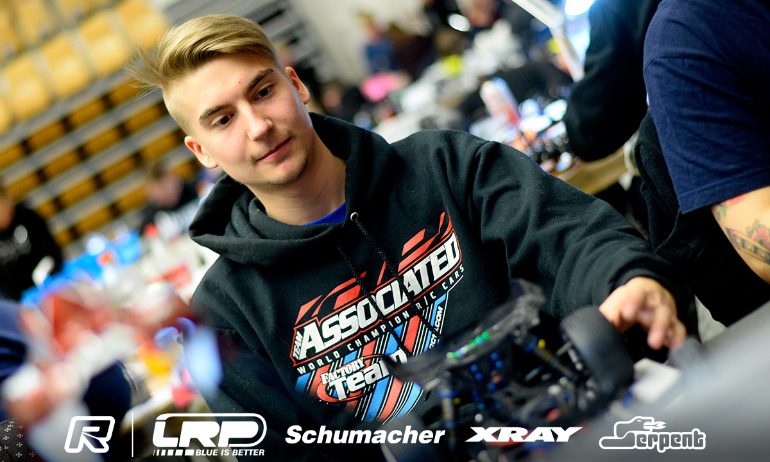 Sitting third overnight thanks to a P6 in Q1, Salmela summed up his improved Q2 performance by saying 'No big mistakes, drive better, there was nothing else actually'. On the opening qualifier he said 'it was good but I drove too safe so was too slow'.  In terms of his car set-up he replied, 'there is no problems with my 2WD' adding for the morning's third qualifier the plan was to leave the car unchanged and 'keep it clean again'.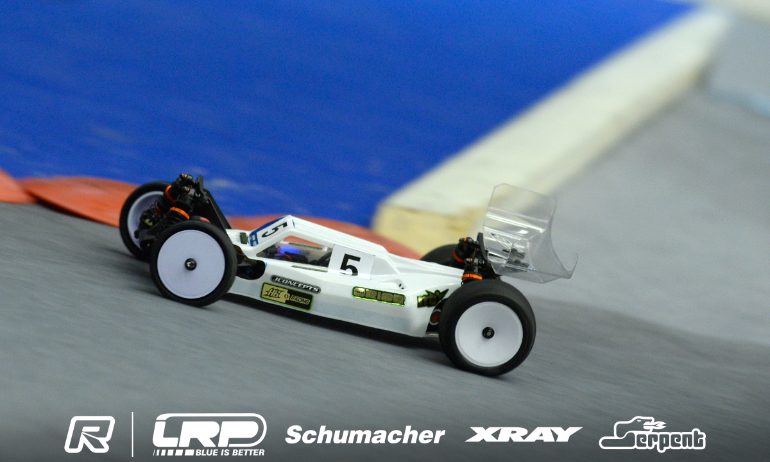 Reacting to his P4 in the second qualifier,  Ronnefalk said, 'I knew it was going to be tough starting at the back but the speed is there for Top 3'.  The Swede continued 'Q1 was pretty good until Michal made a mistake and he was letting me go but had more power and got stuck in my back wing and I lost 6-seconds'. Having to start at the back of the top heat for Q2 as a result of being last of the group in the first one, he would have a few mistakes of his own doing but was pleased to recover to get 4th. Happy with his car, his D216 using a new lighter chassis and prototype gearbox, he said for tomorrow 'it's just a matter of putting it (a good run) together'.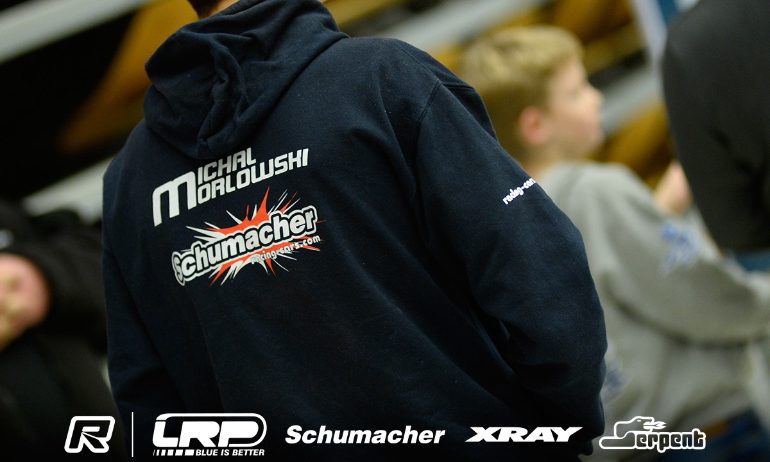 Having topped the seeding practice, Orlowski said his car was not really good in the qualifiers despite him setting the fastest lap in both rounds of qualifying.  Suffering two crashes in Q1, the second of which was with Ronnefalk, he said his KF2 was missing rear traction and under breaking the car slides around.  Also reporting, 'I don't have front steering', the 15-year-old said his P5 in Q2 was not the worst result but he wants to be able to do better tomorrow.  Planning to running 3 degrees of rear toe in as well as also switching to a softer front spring for Q3, the EOS championship leader said, 'I have the pace but the car is really difficult and the changes wont slow the car but should make it that bit easier to drive'.
View the event image gallery here.

---