January 7, 2017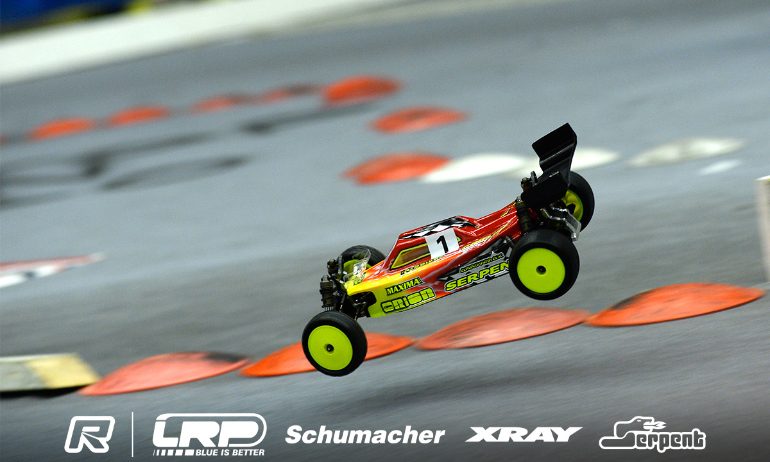 The opening two rounds of 4WD Buggy qualifying at the DHI Cup presented by LRP saw Joern Neumann TQ the opening round with David Ronnefalk proving fastest in the second of the four attempts drivers will get.  Having topped seeding yesterday, unbeaten DHI Cup champion Neumann opened qualifying with an easy TQ over Michal Orlowski with Marc Rheinard third ahead of Ronnefalk, both drivers having mistakes.  With a better set-up for Q2, HB Racing's Ronnefalk would run a 2.5-second faster pace than that of Q1 with Orlowski again second although this time the 2WD Top Qualifier was much closer having found an issue with car after Q1.  Neumann would complete the Top 3 with Rheinard some distance back in fourth.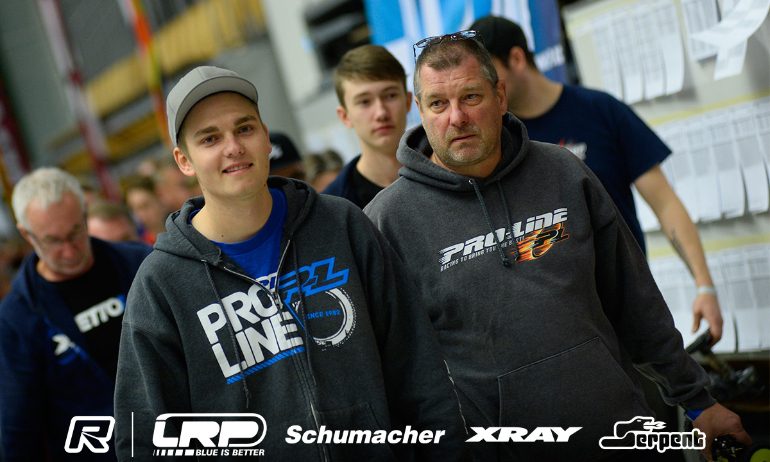 Summing up his opening round, Neumann said, 'the first one was pretty good, it was a clean run and I could do consistent laps but I didn't push 100% as the others crashed so the time was not so fast'.  On Q2 the Serpent driver said, 'We were all pretty close but then I had one crash'.  Running both his qualifiers on new tyres, the German added, 'it looks like others ran used tyres and could start out quicker so I will try used tyres for the next one'.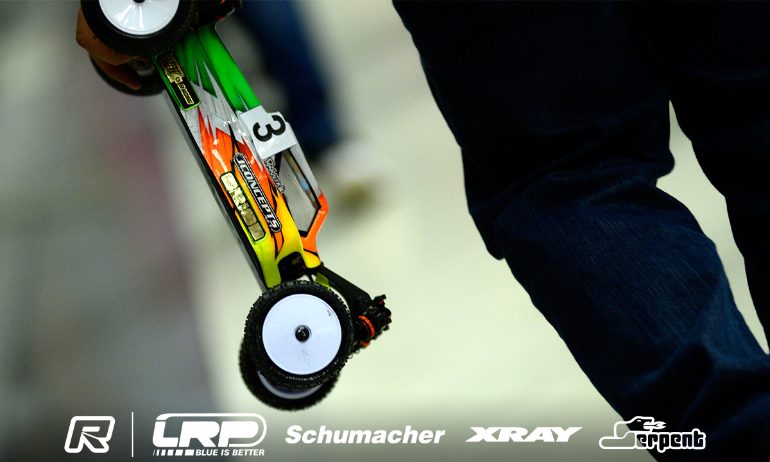 Taking his TQ on a second run set of the race's controlled Schumacher tyres, Ronnefalk said he had the speed in the first run setting the fastest lap but threw it away when he crashed.  Lowering the D415's centre of gravity for Q2, the Swede said this helped to keep the car 'more flat in the corners', helping improve corner speed, as well as reducing the amount the car squatted allowing a better transfer of his Orion power.  With his Q1 error costing him over 4-seconds, he said another factor was that he 'put it together' for Q2 with no crashes. Having run both his qualifiers on used tyres he said for Q3 he wants to 'try how it is on new tyres' adding he will leave the car set-up unchanged.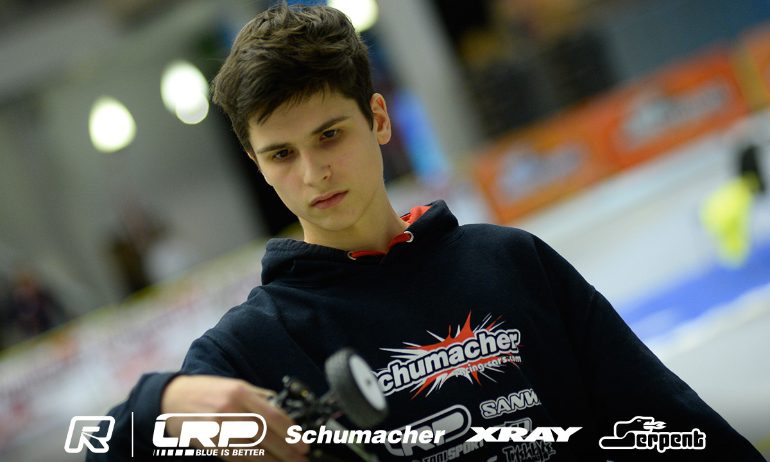 Orlowski said a loose servo caused him problems in Q1 describing the car as having 'felt weird and different every corner', with it tightened up for Q2 things were much better.  Setting the fastest lap he said he tried hard to challenge Ronnefalk and while it was 'really close' his CAT K2 was 'difficult to drive' as it lacked rear traction.  Describing the track as having 'lower traction' than before, something that concerns him over his 2WD set-up as these finals are up first tomorrow, he said hopefully with a set-up change to fix this 'I can TQ a round and not finish second again'.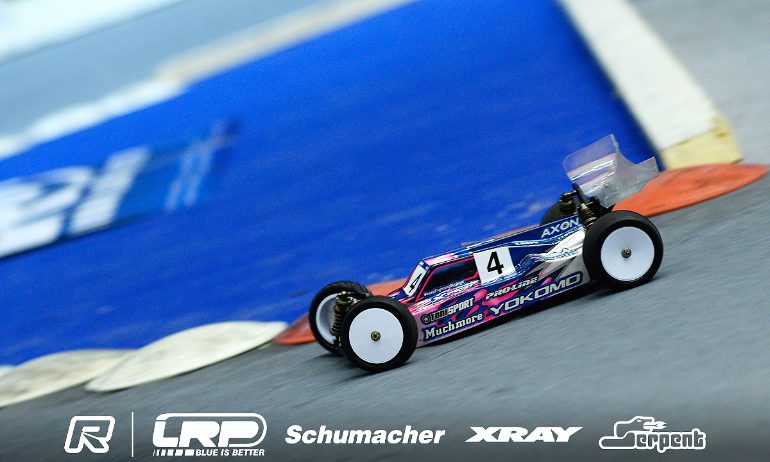 'I crashed too many times in both of them', was how Rheinard summed his 2 qualifying attempts so far.  The Yokomo driver continued, his YZ-4 'understeers too much' and he 'need(s) more steering'.  For Q3 he will try to achieve this by changing his 'diff oil again'.  Behind the Pro factory drivers Finland's Samppa Orhanen would have two good qualifiers posting the fifth fastest time for both rounds.
View the complete offroad event results here.
View the event image gallery here.

---