January 20, 2017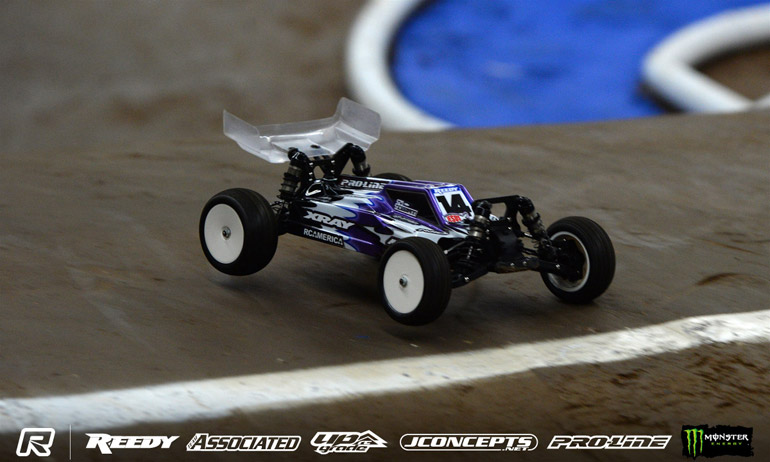 Although speed is not the main ingredient for Reedy Race of Champion glory, Ty Tessmann has got his Xray debut off to a positive start by setting the outright pace over the three rounds of 4WD practice at OCRC Raceway in California.  Posting a time of 19.613, the Canadian was fastest from Ryan Maifield who was another of the big American names to switch teams over the winter, the new Yokomo driver putting in a 19.845 second lap. Behind, Ryan Cavalieri would post the third quickest time and while he hasn't changed team the former champion is debuting Associated's well overdue new 4WD.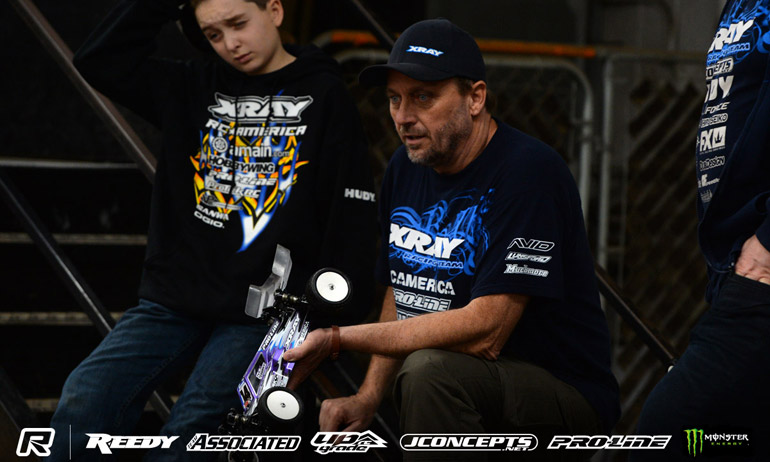 Summing up the performance of his XB4, Tessmann said, 'It was really good but a little on the hard side to drive, but its really fast'. Looking to 'take a little steering away', he plans to make a small change for the morning practice to 'see if that helps'.  Describing the third round of practice as the best the track has been, the former 1:8 World Champion said they still need it to improve a little more as it's still 'a lot different' to what they did all their testing on.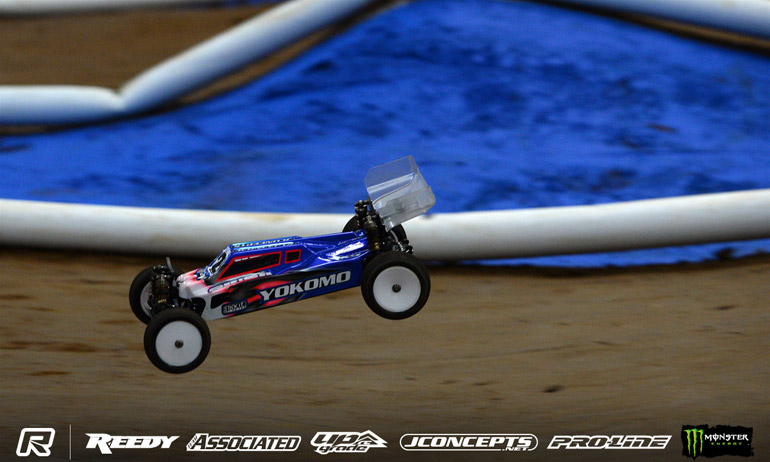 'Dialled' was how Maifield summed up his YZ-4.  The 2015 champion & last year's runner-up, he continued 'the car feels really good', adding it is 'easy to drive' and had 'a lot of corner speed'. 3/10ths off Maifield's pace Lee Martin would take his example to the 11th fastest time of the 30 invited drivers.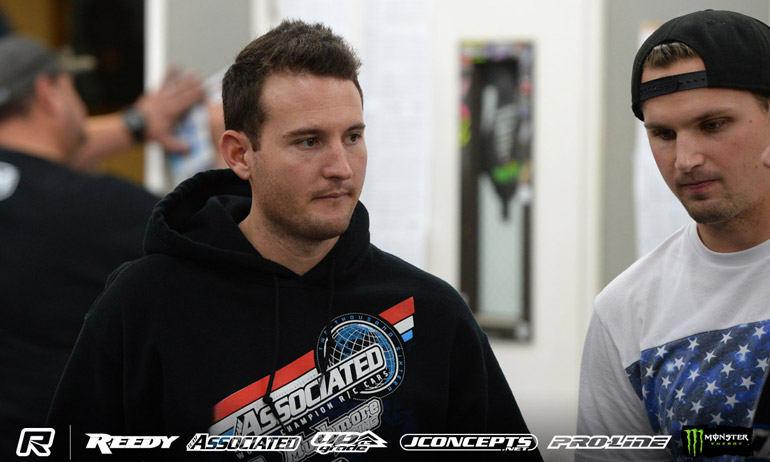 Cavalieri was content with his pace saying his new B64D was 'very nice & easy to drive'.  Feeling he still needs to find a little more steering he plans to 'throw one more thing at it in the morning practice'. Behind, Spencer Rivkin would clock the fourth fastest lap.  Finishing on the podium last year, the 2WD World Champion said, 'I think it's going good and it is just going to get better and better each time we hit the track'.  One area the 18-year-old felt was letting him down was his own driving which is something he hopes to improve on for tomorrow with just one final morning practice before the first of the six rounds of heads up 4WD racing.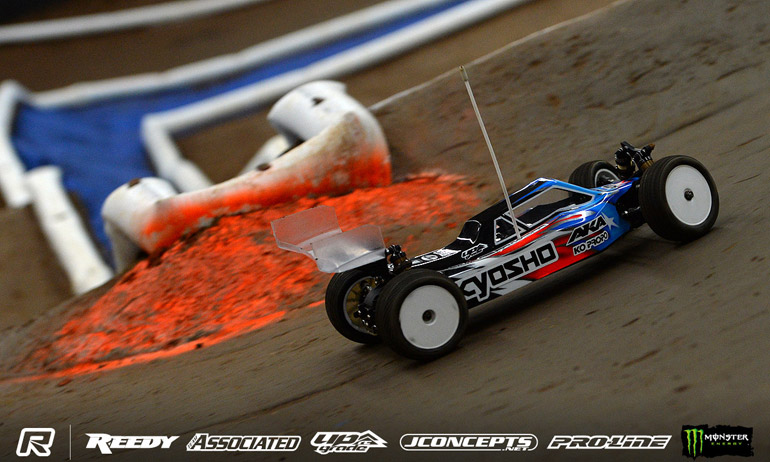 Fifth fastest, Jared Tebo said he has been making little changes to his Kyosho to get it dialled into the handout Pro-Line tyre.  Feeling the tyre has 'a lot less steering than the Electron' he would normally choose to run, he was particularly pleased that even though he was on a new set of tyres for the final 4WD practice of the day he still managed his fastest lap. A driver for whom the Reedy Race of Champions has so far eluded him, he said a 'not fully filled' centre diff meant he was not getting full drive and with this correct for tomorrow the extra drive should make some of the jumps 'easier'.  Behind Tebo former Champion Dustin Evans would complete the Top 6 in terms of fastest lap times on his Team Associated debut.
View our event image gallery here.

---