February 17, 2017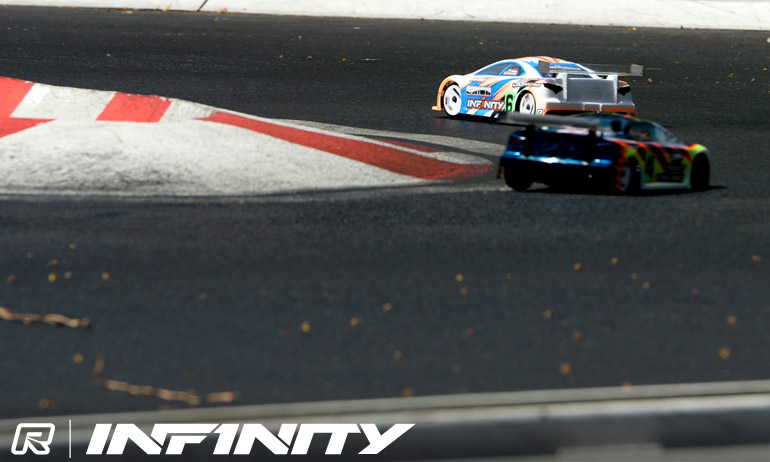 Jilles Groskamp has backed up what he himself described as a 'surprising' TQ in the opening qualifier with another in the hot midday conditions at Infinity Addict Circuit.  While a slower run, the Infinity driver would top the times by an even larger margin despite running his Q1 tyres for a second time while his closest rival Bruno Coelho was on a new set of tyres.  Also on new tyres Nicholas Lee would complete the Top 3 despite suffering a body tuck on his opening lap but again it was a troubled round for his Yokomo team-mate Ronald Volker who ended up 19th.  Suffering a glitch at the end of the 5-minutes, the World Champion said even before that he wasn't even able to run a Top 10 pace, his second set of tyres not proving any better than his Q1 set.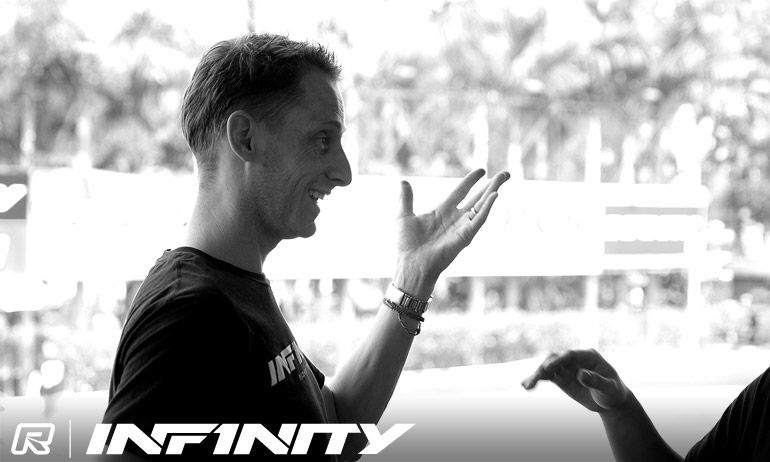 'What can I say, the car was absolutely amazing', said Groskamp who again opened the qualifier with the fastest lap.  Setting a 15.062 lap on the used tyres, the best his rivals could manage was a 15.396 – the opening lap of Volker, with Coelho managing a 15.402 despite opting to run new tyres.  Commenting on his significant advantage, the Dutch born and now Bangkok based driver said, 'I don't know why the car is so much faster but I don't even have to push it.  I am the only one with proper traction'.  Trying to shed some light on why, apart from the general view that he was lucky with the set of tyres he got, he is faster he said, 'I think in practice a lot of drivers focused on 3-laps when my focus was to get the car good for 5-minutes in the hot day time conditions.  I was actually upset by my lap times at night when the track was cool but I knew the main racing was during the day.  I also think the carbon chassis is much better in the day time'.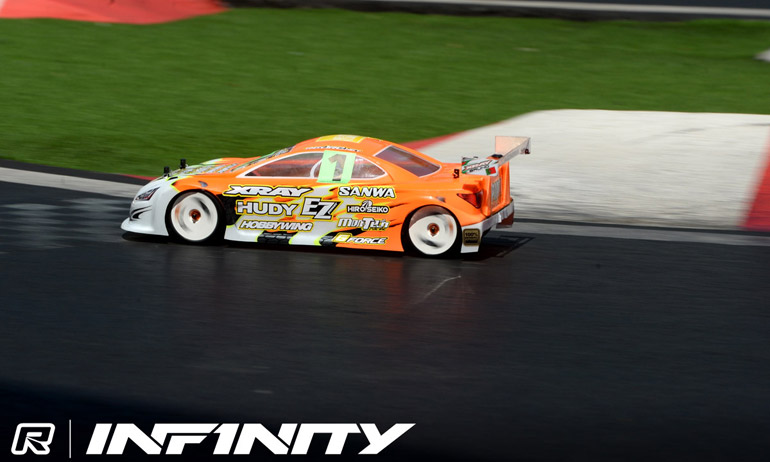 Returning to the Xray container after Q2, Coelho was again clearly frustrated saying, 'It's a joke.  You do one weeks work to prepare and get a good set-up and now the car just doesn't work.  Its not just me, Ronald and Rheinard too, everyone is super slow.  Volker is not even able to make the Top 10.  It can only be the tyres'.   He continued, 'For sure Jilles is a good driver and I don't want to disrespect him but now with used tyres he is 3-seconds faster than everyone.  Something is not right'.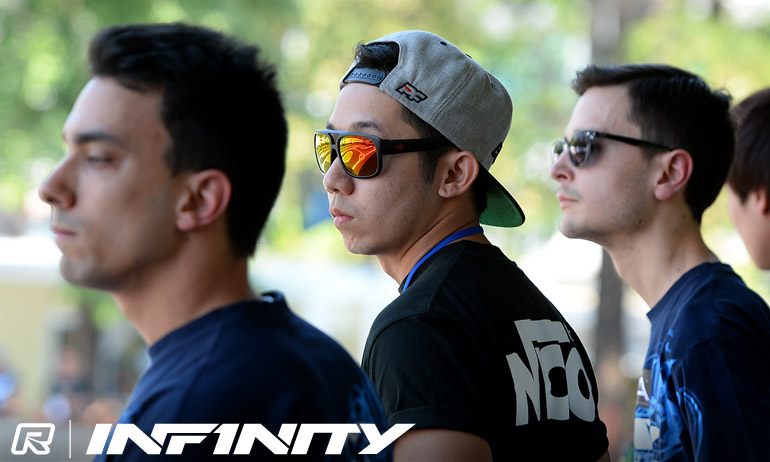 Making a change to his BD8, Lee said the car was good but he lost too much time in the first three laps.  Suffering a body tuck at the start meaning a 16.4 opening lap, he said he then had to let team-mate Naoki Akiyama through before having to overtake him again once he got back up to speed.  He said after that the car was good and the aim for the closing qualifier of the day is to get the heat off to a better start.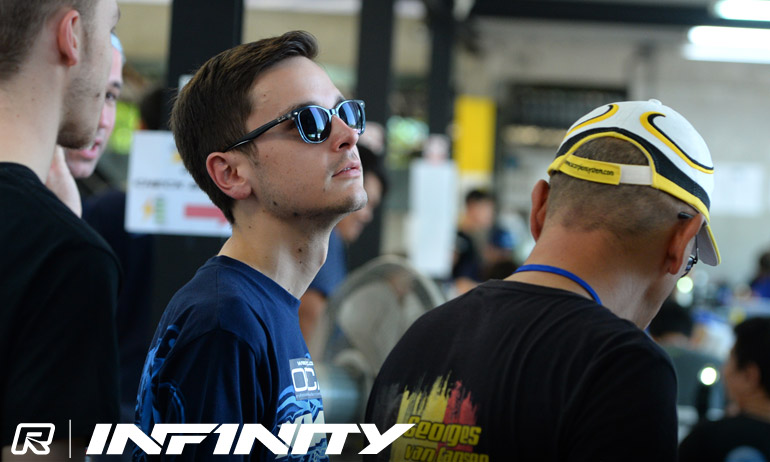 Going from being less than a second off the TQ in Q1, to being 5-seconds off Groskamp, Alexander Hagberg would post the 4th fastest time.  Like Groskamp, the Xray driver would re-run his Q1 tyres and while 'at the beginning they were not bad, they then dropped off quite a bit' with him adding he was 'luckily able to hold on for fourth'.  With two runs on his tyres and set to run new tyres for Q3 the former TITC Champion said, 'I really hope I don't have a problem with tyres' adding the batch of the tyres for racing 'physically feels harder than what we used in practice'.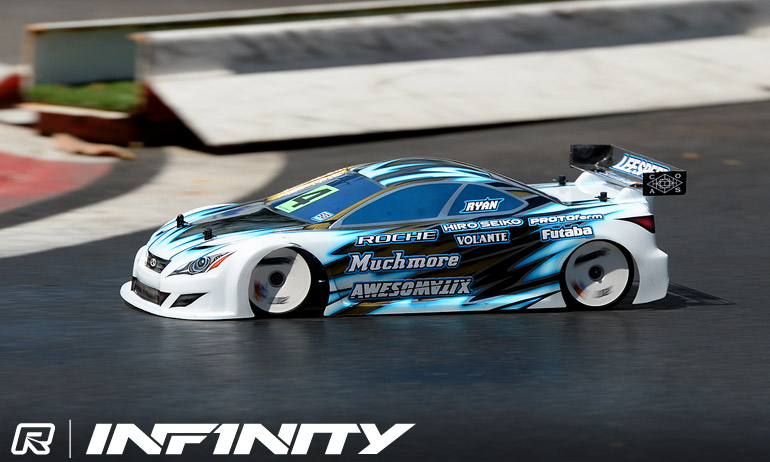 Heading the Awesomatix team in Bangkok, their Finnish star Viljami Kutvanen having to cancel his trip due to illness, Ryan Maker would post a P2 in the second qualifier. Only 21st in Q1, the Aussie described the improvement as 'surprising' adding a new set of tyres was the main contributing factor.   While he would also make a lot of changes to his Muchmore powered A800, he said the car had a lot more traction on the second set of tyres.  Behind Maker, Akiyama would again complete the Top 6, 2/10ths up on the Tamiya of Atsushi Hara.
View the event image gallery here.


---