April 28, 2017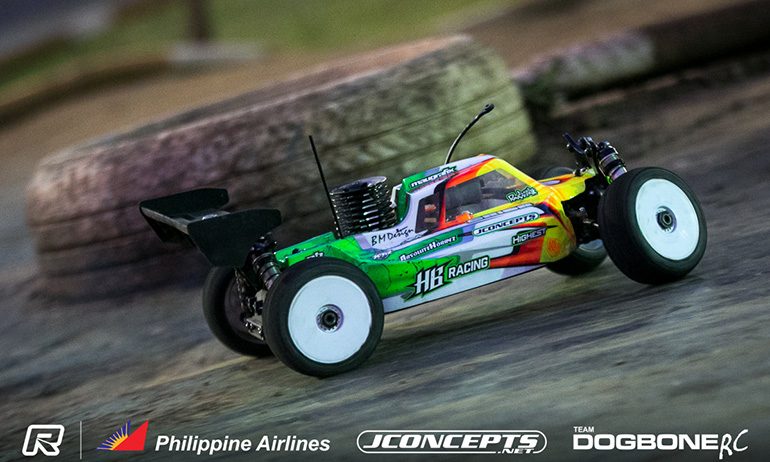 David Ronnefalk holds the overnight TQ at the Philippine Masters, the HB Racing driver having a perfect day to top both buggy qualifiers.  Taking the first qualifier, the World Champion would run an almost identical time at his second attempt to top the times from arch rival & former team-mate Ty Tessmann.  Behind the World Champions, Aaron Stringer would continue his strong showing to complete the Top 3 ahead of Atsushi Hara and Adam Drake.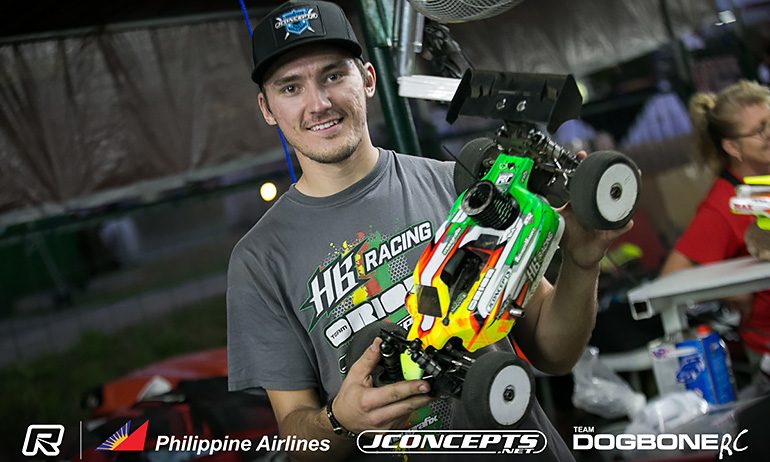 Commenting on his Q2 performance, in which he would set the fastest lap, Ronnefalk said, 'I made the shock package change and it was better over the bumps but it felt like I was lacking traction due to the temperature drop' and he was 'being careful' toward the end of the 5-minutes as a result. Also making an engine change to have a second one ready should be need it, the Swede said his next focus will be to work on diffs with him feeling he needs to down in the oils tomorrow to compensate for the traction even if the temperatures are high again like in Q1. Looking to tomorrow's 3 rounds of qualifying, 2 of the 5 qualifiers counting, he concluded, 'I feel I have all the lines covered so I'm pretty happy confident for tomorrow'.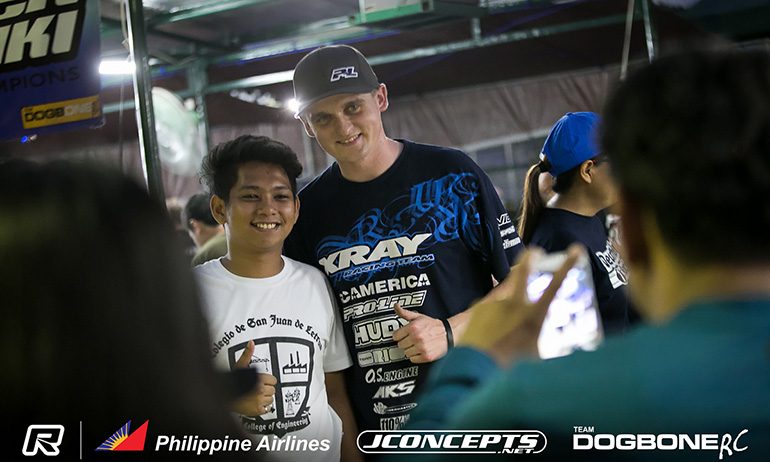 Opting to run Pro-Line Positrons, Tessmann said they made his Xray a little difficult in the dust. While feeling the run had started out OK, he said 'with 2-laps to go I crashed on the straight away. I grabbed a hole and shot right off the track'. He continued, 'we are still working on everything but we are getting closer every run. Having only arrived in late last night the Canadian concluded, 'The Jet lag is starting to kick in so once we get rested tonight we should be pretty good for tomorrow'.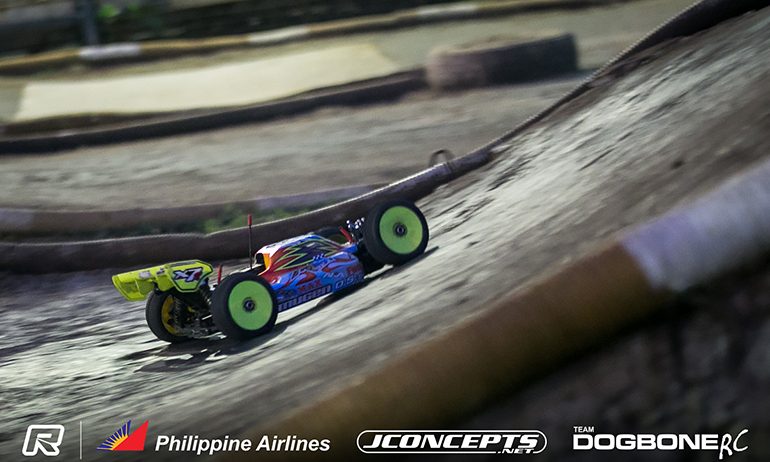 Switching his Mugen to a shorter wheelbase and also fitting a lower centre of gravity head to his OS Speed engine, Stringer said his car was 'really easy to drive'. Admitting he is 'a little slower in lap speed' to the two World Champions, he plans to try a different compound AKA tyre tomorrow but finishing off Day 1 with a top 3, matching his closing Truggy qualifier, he said 'it has been a good first day'.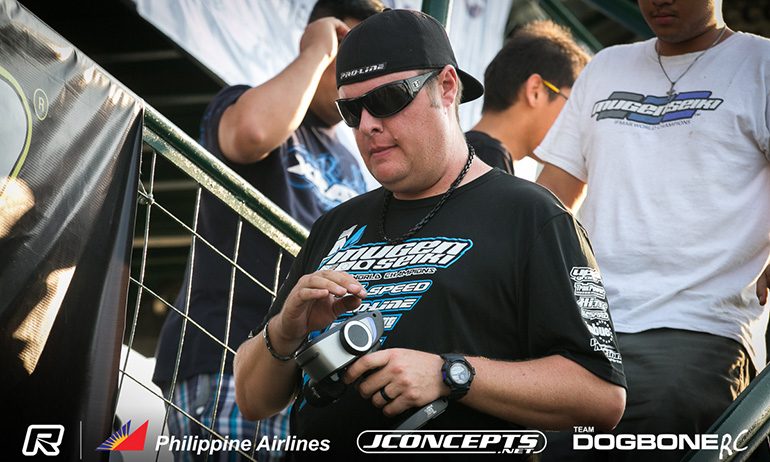 Behind Hara, Drake was content with his run, the American also starting to feel his arrival last night as Day 1 came to a close. The Mugen driver said, 'its not like I have great pace but I'm going ok'. Losing time when he collected a crashed car after he was unsighted by a marshal, he added, 'my car is good but I need to get some sleep for tomorrow'. Another driver to switch engines, the OS Speed sponsored fitted a fresher unit for Q2 'because of how hot & humid it is' and be prepared for the finals. Behind Drake, Kyle McBride would complete the Top 6. While the pace was there, the Associated driver setting the 2nd fastest lap time on his last lap, two rough laps at the start of the 5-minutes lost him over around 13-seconds.
View complete event results here.
View our event image gallery here.

---