April 28, 2017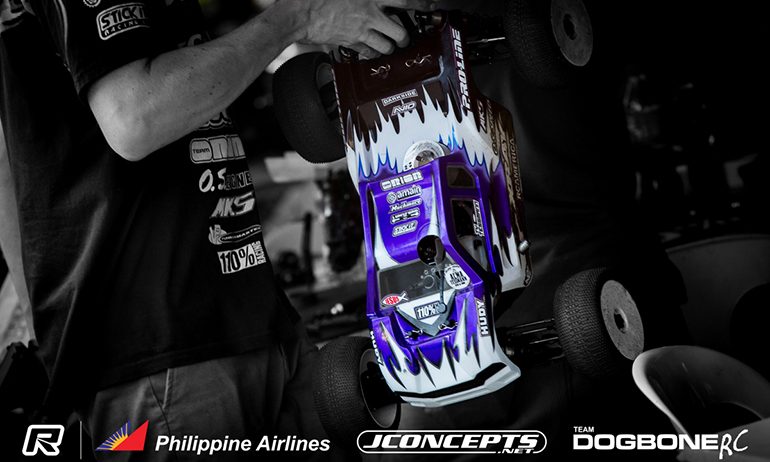 Having opened the Philippine Masters with a TQ run in Truggy, Ty Tessmann repeated the feat in the second round of qualifying to hold the overnight Truggy TQ in Manila.  The Xray driver again set the fastest time from Kyle McBride, the Team Associated driver much closer to Tessmann the second time of asking.  Now running in the same heat as Tessmann & McBride after a reseeding after Q1, Aaron Stringer would complete the Top 3 followed by American Aaron Gomez, Atsushi Hara and Adam Drake, the latter 2 having some bad laps early on.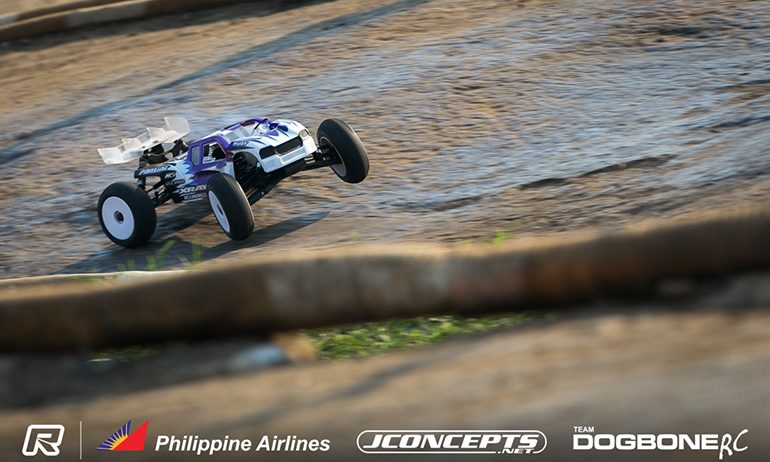 'Ran thicker oils that time and it was better' said Tessmann after his heat.  Having got caught out by the mid day temperatures of the opening qualifier, having only arrived in the country last night, even with Q2 conditions being cooler the heavier oils in his XT9 worked better.  Again running on Pro-Line's Electro Shot tyre he said the tyre wear is pretty good but added they 'might try something different tomorrow but we haven't decided yet'.  Asked about track conditions, he replied, 'It seems to be holding up good.  I thought it was pretty consistent over the run'.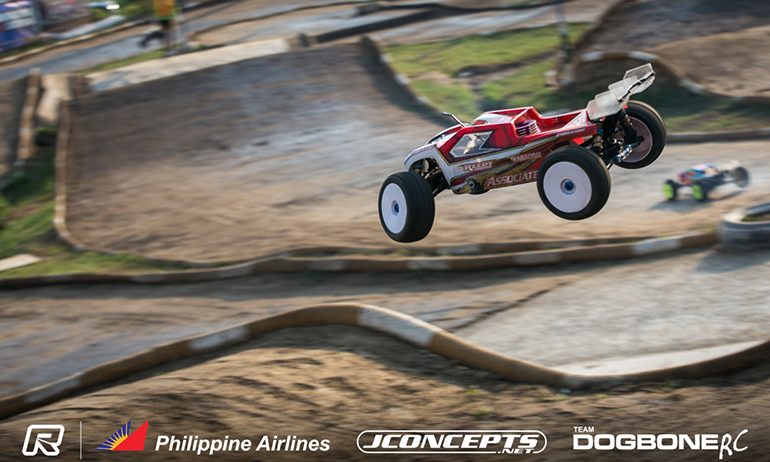 Summing up his second qualifier as 'not too bad', McBride continued, 'We made a few changes which made the car nice and stable'.  Feeling he needs to find a little more corner speed, the Aussie said, 'if we can get more steering in the big corners then it would be perfect'. Asked about how the CV Offroad Track was holding up, he replied, 'it's pretty consistent and they will fix it up each night so it will stay nice'.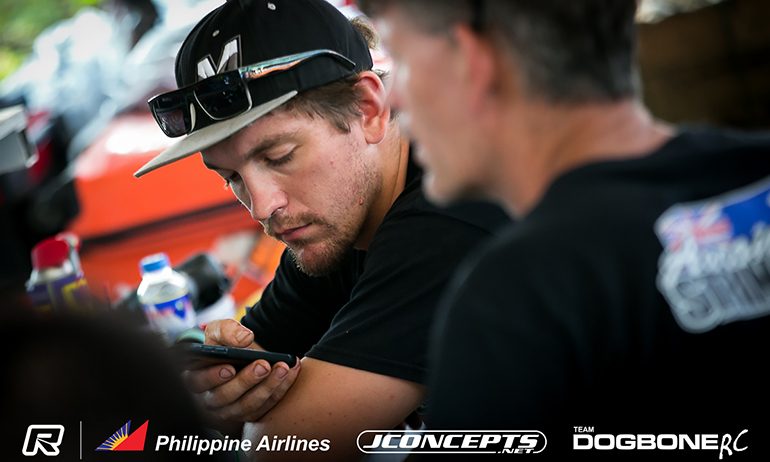 Pleased to be in the top heat with traffic certainly less of an issue than in Q1, Stringer's run wasn't without issue.  A marshal, the organiser hiring in marshals so drivers don't have to, would place a car down in front of him delaying the Mugen driver who later would make a mistake 'trying to figure out passing Hara'.  He continued, 'I'm pretty happy apart from that but for the next one I want to try to put a clean friggen run in, no mistakes'.  Again setting the fastest lap of the qualifier, the Australian said, 'at least if I don't get a podium I've got that to my name'.
View complete event results here.
View our event image gallery here.

---