May 29, 2017
Marc Rheinard has claimed a sixth Reedy Race of Champions title, the race's most celebrated champion wrapping up victory at the 20th edition of the legendary event in style with his 7th win of the weekend in the penultimate round of the heads up racing format.  First crowned Reedy Race Champion in 2006, that win also at the historic Tamiya Raceway, Rheinard's latest victory sees him extend his record tally of wins having surpassed 4-time Champion Barry Baker as the races most successful driver with his last win in 2015. The German's win also marked the first major international title for touring car newcomers Infinity for whom the 4-time World Champion only signed for earlier this year after his unprecedented professional stint with Tamiya came to an end at the end of 2016.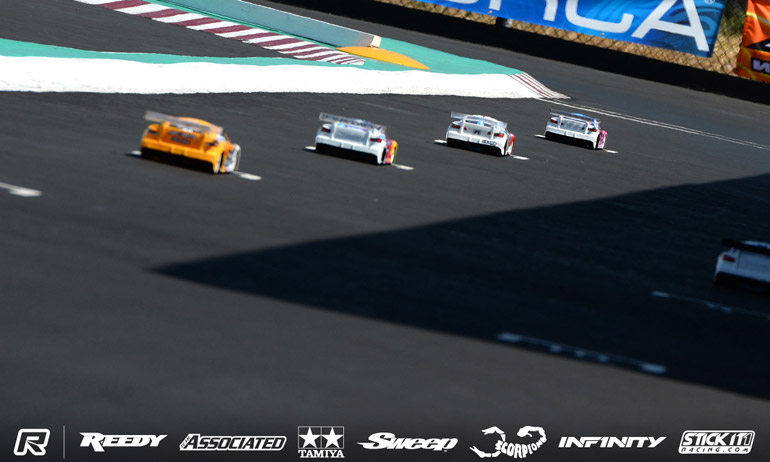 'I'm super happy to win a 6th title.  This is one of my favourites race every year. I just love the heads up racing, even starting at the back of the grid because it's a challenge to work your way to the front', was Rheinard's reaction after sealing up the title in Round 11 of 12.  His fourth time to win it at Tamiya Raceway, and this the most competitive field of invitation drivers this decade, he continued, 'My car worked from the beginning to the end, all our cars worked well and even though its not about being the fastest I think we also had this too. The whole team did a great job, for sure luck needs to be on your side but thats what makes the Reedy Race.  To come here with a new team and giving them their first major win makes this one extra special, we have been close in the ETS but finally Infinity has got a big win'.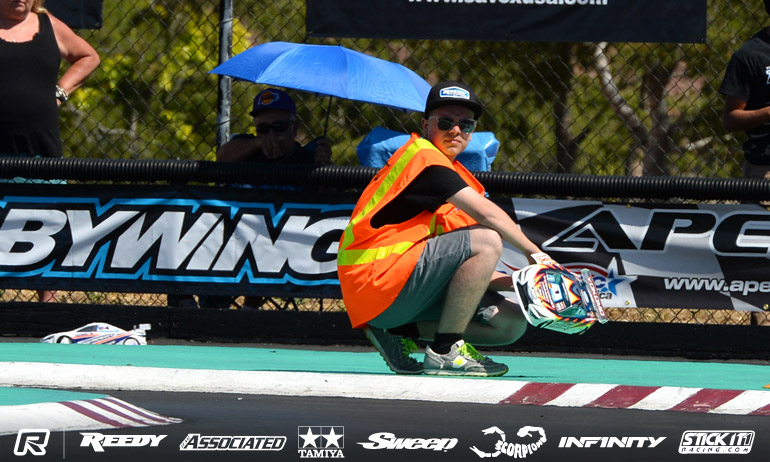 While Rheinard celebrated regaining the title he lost to Ronald Volker, the outgoing champion was far from happy with what happened to him in the penultimate round.  Having pretty much conceded defeat to his long standing rival last night when Rheinard took the overnight points lead, Volker is battling for the runner-up spot with Viktor Wilck but was far from impressed with the standard of driving.  With Wilck having a bad result in Heat 2 of Round 11 finishing 7th, it was an opportunity for Volker, running in Heat 3, to sew up the second spot on the podium however he would have an altercation with Bruno Coelho leading to a spectacular exit from the race when he had contact with Freddy Sudhoff at the end of the straight.  'I can't believe what just happened', was the World Champion's reaction afterwards.  He continued, 'there was 4-minutes to go and I was behind Randy (Caster) but Bruno just ran over me.  I can't believe he was so impatient, there was so much time left.  After the spin from Bruno I went on to the straight side by side with Freddy.  I should have lifted because I was on the outside but I guess I was too worked up because of the Bruno incident.  I made the wrong decision, it was my first big mistake of the event.  I hope the car is alright for Round 12 and I can maintain 2nd'.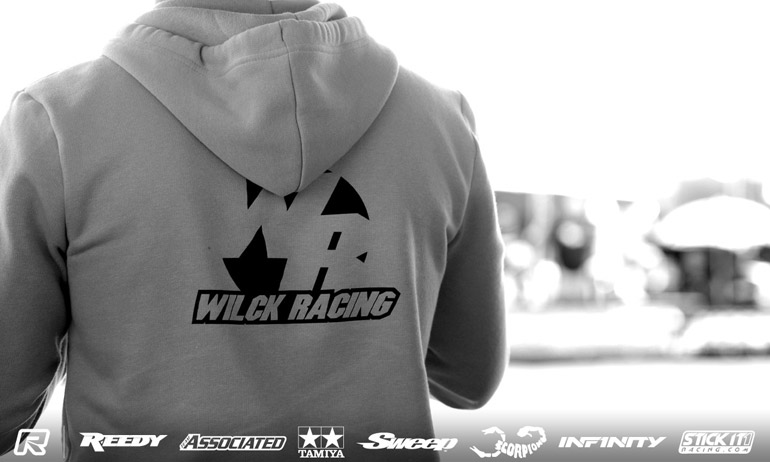 Asked about his race, Wilck said, 'JJ (Wang) rolled and I had to go around him.  After that delay I was trying to pass Viljami and my car rolled over'.  Sitting a point off Volker, he concluded, 'its going to be an interesting final round'.  Having looked like their battle was over whether they stood left or right of Rheinard on the podium, their bad results and a P2 for Nicholas Lee means the Singapore driver could take one of their places which adds some extra interest to the closing races.
View our event image gallery here.

---