September 14, 2017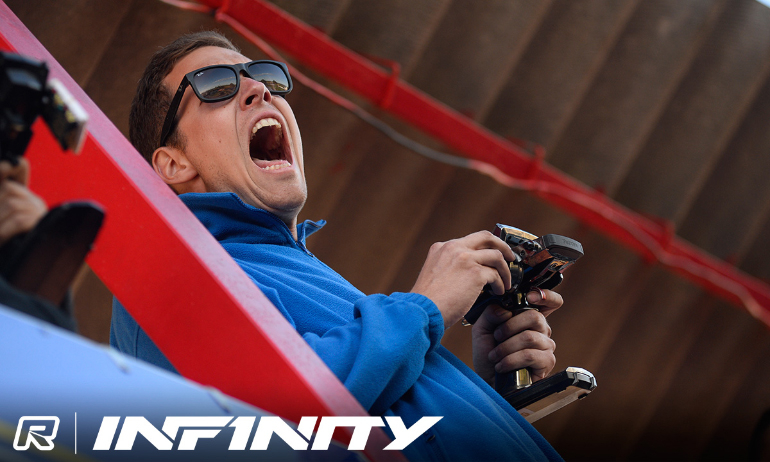 It is game on at the 1:8 Onroad World Championships in France as Simon Kurzbuch delivered a second TQ meaning the overall TQ will be decided in the final rescheduled 5th qualifier.  During the fifth round of qualifying a short but torrential rain shower halted proceedings leaving drivers to wait for the track to dry. With IFMAR rules permitting a round of qualifying to resume after rain once the track returns to the same condition, the call was made to run Q6 first and afterwards finish out Q5.  With reigning champion Kurzbuch clearly fired up it would be his lighting fast pit stop that would force the battle between himself and Dario Balestri to be decided in the final qualifier of the 21st running of the World Championships.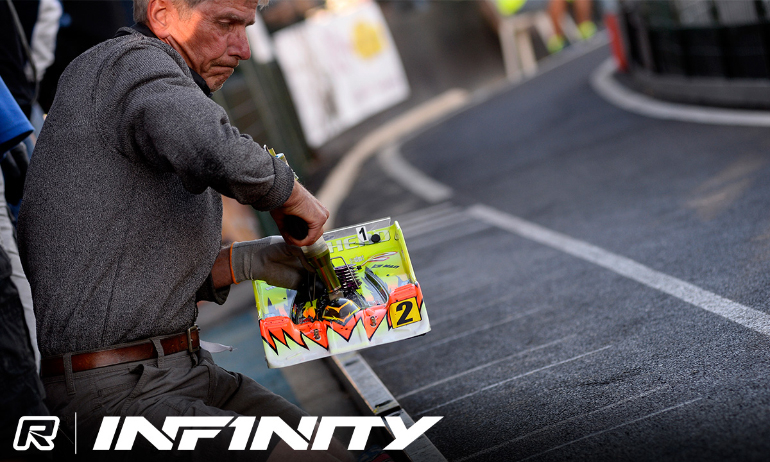 With drivers having little time to prepare their cars for what is officially Q5, with 3 from 6 to count, Kurzbuch reaction on crossing the line summed up the Swiss desire to start his title defence from pole position. In full battle mode the Shepherd driver summed up his Q6 TQ, the first to see 27-laps, with 'I'm back'.  He added, 'Now I had my run, it was clean and we put in the fastest pitstop of the event.  This is how we plan to do it again in the next one'.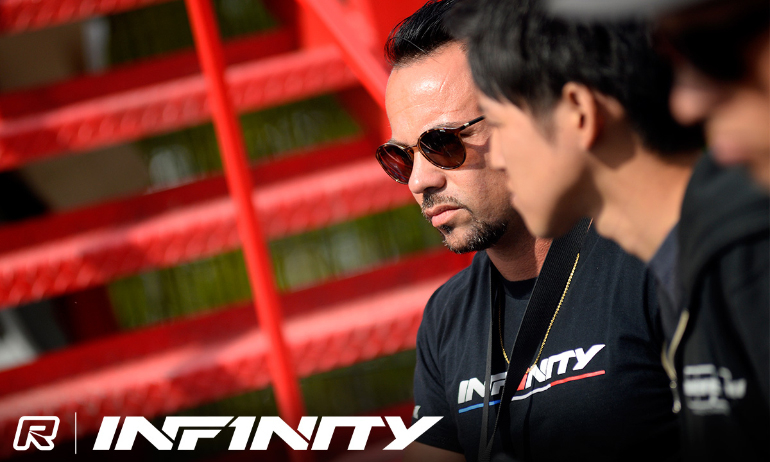 Balestri also wasn't in talkative mood after losing out to Kurzbuch.  The Italian said, 'I have nothing. His pitstop was 19.8'. Also with two TQ's, both of which he registered on yesterday's opening day of qualifying, it is only him and Kurzbuch left in contention to be the Top Qualifier, the Infinity driver having looked at one stage as if he would take that honour early when he topped Q4 only for Serpent Yuya Sahashi to post a surprise fastest time from the fourth fastest heat.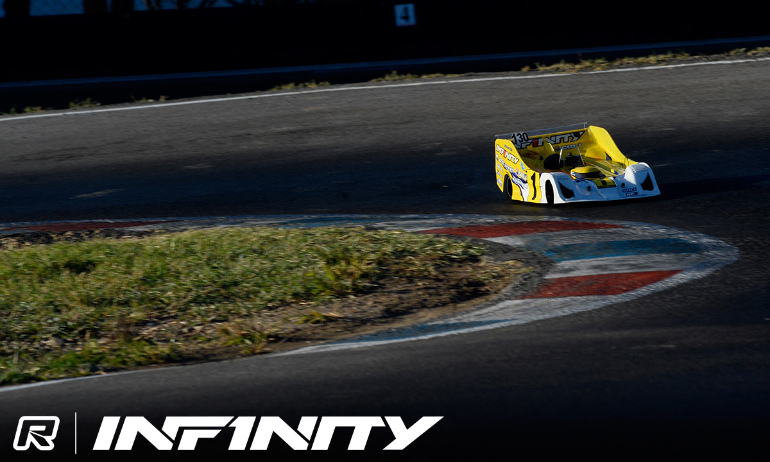 Completing the Top 3 for the round but failing to go 27-laps would be Naoto Matsukura.  The Top seed said his car was a little nervous and described the run as 'a safety drive' because he needed the points.  Planning to revert to a set-up from earlier in the event for his final qualifying attempt, the Infinity driver said he will again go for a safe run to improve his points and final ranking.  Behind Matsukura, former World Champion Robert Pietsch had his best run setting the fourth fastest time ahead of Jesse Davis, Shoki Takahata and Silvio Hachler. With engine trouble preventing Bruno Coelho from starting the qualifier, there was also bad luck for reigning European 1/10th Champion Toni Gruber as he looked set for a Top 3 run until his WRC flamed out with 30-seconds to go.
View complete event results here.
View our event image gallery here.


---