September 15, 2017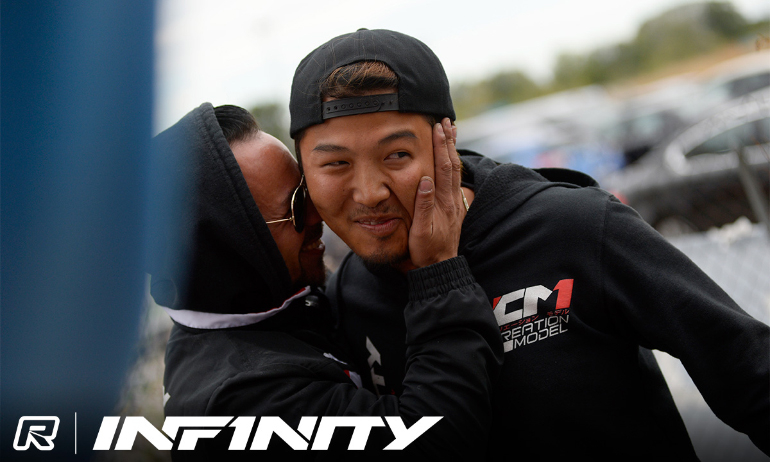 Naoto Matsukura will feature in the final of the 1:8 Onroad World Championships in Monteux, France tomorrow after the Infinity driver won the Super Pole shoot out to directly join Top Qualifier Dario Balestri on the grid.  The first time Super Pole has been used at the 1:8 World Championships, having been introduced at last year's 1:10 Worlds in Italy, Matsukura would come out best of the four drivers setting the fastest lap from reigning World Champion Simon Kurzbuch who was last to run his 6-laps.  Also taking part, Super Pole open to the drivers who qualify 2nd through 5th, Bruno Coelho would set the third fastest single lap ahead of Jesse Davis who was first to go and set a time.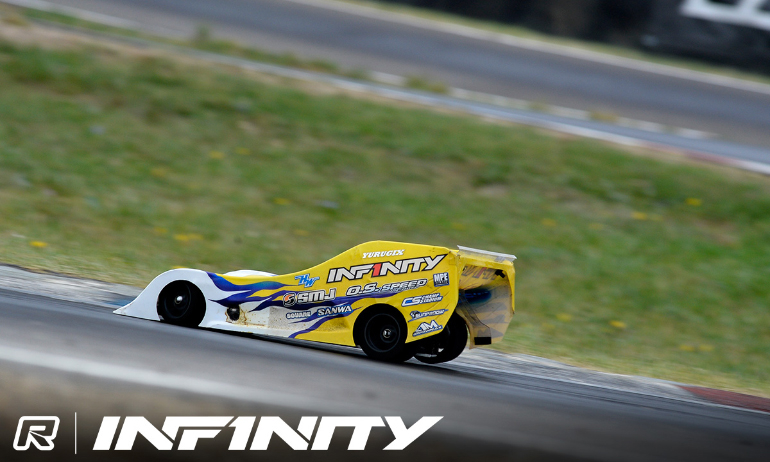 'Super happy, amazing', was Matsukura's reaction, the result meaning this will be the fourth different disciplines in which the Japanese driver has been a World finalist.  Asked about his laps, driver's getting a 3-minute warm-up before commencing their six timed laps, the single fastest to count, he replied, 'I don't remember. I just make full power and I don't crash'.  Posting a best a winning time of 15.715 he added 'It was almost 100% but I'm lucky because it was close with Simon'.  Looking to the final, the reigning 1:12 and former Electric Touring Car World Champion said, 'This is the first time I race a 1-hour final so I don't have experience of what to expect but I am going for the win'.  He continued, 'Dario is fast so for the start I will keep with him and try not to crash'.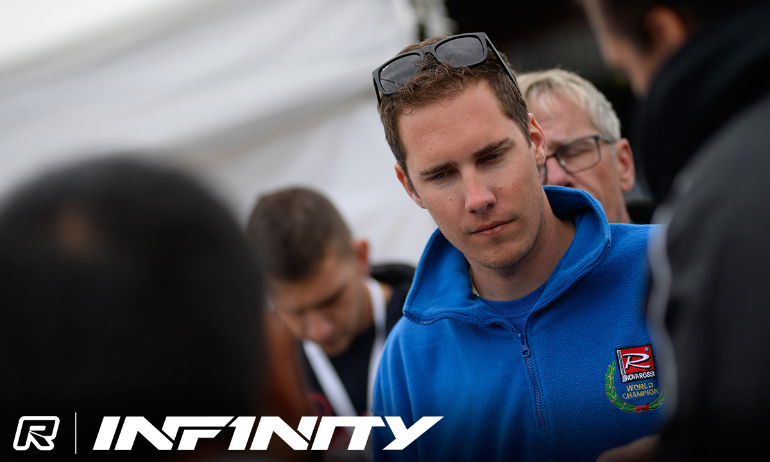 'What should I say' was Kurzbuch's reaction after his run, the Shepherd driver making mistakes on two of his laps.  Like Matsukura he said, 'I can't remember every lap, some below 16, some .8 and then the .7'.  With the Swiss driver having a 15.728 from his third lap a mistake on lap four & five put the pressure on for the perfect final lap.  Looking to have strung another quick one together it wasn't enough, the 15.812 sending Matsukura jumping for joy in the pitlane.  Now having to work his way to the final through the 30-minute Semis, he said, 'we have to look forward now on our job for the Semi.  It's 30-minute practice more so maybe it will be an advantage for the final. I start from pole and have the best crew in my father & brother so we are ready to make it through and then attack for the final'.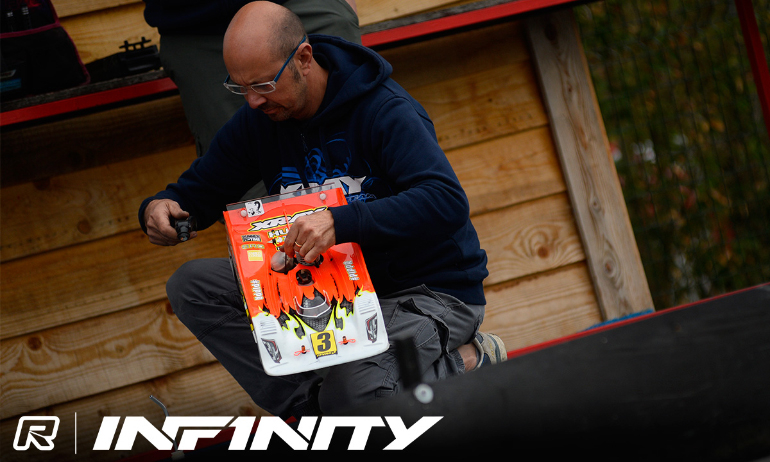 Commenting on his Super Pole attempt, Coelho said, 'I was not the stronger one for the best lap as has been the case all week but if you check my total 6 laps I was fastest'.  He continued, 'when I finished my run I joked with them (the officials) that they should count the time of the 6 laps'.  The Xray driver, who will start the Semi B Final from pole, added, 'now we will work on things for tomorrow's Semi. The car is not perfect but it is almost there so we will try find this'.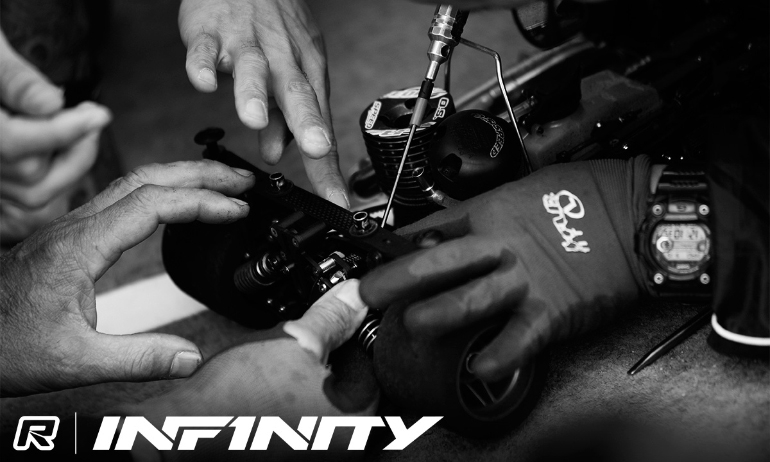 With a combined 5-minute Warm-up time, a tweak made to the Super Pole for its 1:8 debut so as no driver would have the advantage of a cleaner track, Jesse Davis would spend most of that time visiting the pits trying to figure out why his Infinity didn't feel right. Luckily for the Aussie, the problem of a loose screw in the rear right shock surfaced when it finally fell out and dropped the shock just as the cars came into pitlane for the start of actual Super Pole. With some quick repair work, with Matsukura's pit crew also joining in, he would make the start.  Setting his best lap of 15.903 on his second lap and attempting to better it on his final go, a mistake would see his car get airborne just before the loop.  Commenting on his laps, Davis said, 'The first 2 were not so good and then I had a mistake and another mistake but the last one was for sure .7.  It was a really good lap but I crashed and now I have to rebuild it because I broke it again but I'm happy Naoto won it'.
View complete event results here.
View our event image gallery here.


---