September 12, 2017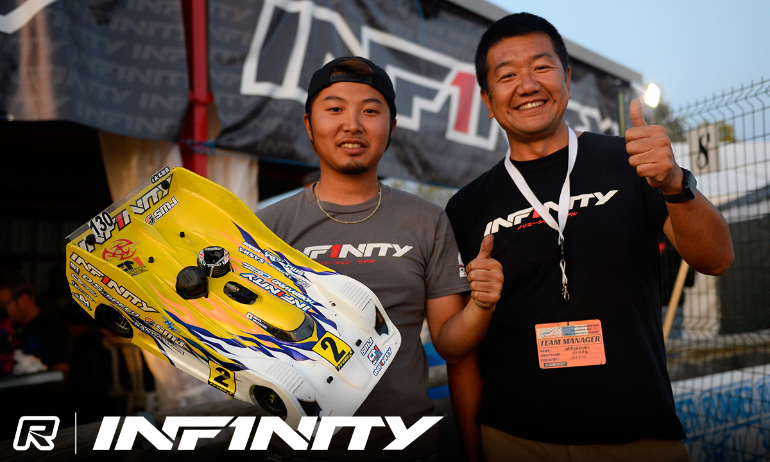 Not a name instantly associated with 1:8 Onroad racing, Infinity driver Naoto Matsukura has topped seeding on his debut in the sport's original World Championship.  The reigning 1:12 World Champion capped off an impressive day of controlled practice to top the times for a second time as he set the fastest time of the day in CP4 ahead of reigning World Champion Simon Kurzbuch. Fastest in CP2, the P2 in the fourth and final practice will see Kurzbuch seeded number 2 for qualifying tomorrow. Putting in a surprise fastest time in the opening controlled practice, Jesse Davis would secure 3rd overall in the seeding ahead of Bruno Coelho and Shoki Takahata. Davis will be joined in the top heat by fellow Aussie Jeff Hamon who the made most of the cooler night time conditions to set an even more surprising third fastest time ahead of Carmine Raiola, the Italian completing the overall Top 6 seeding ranking.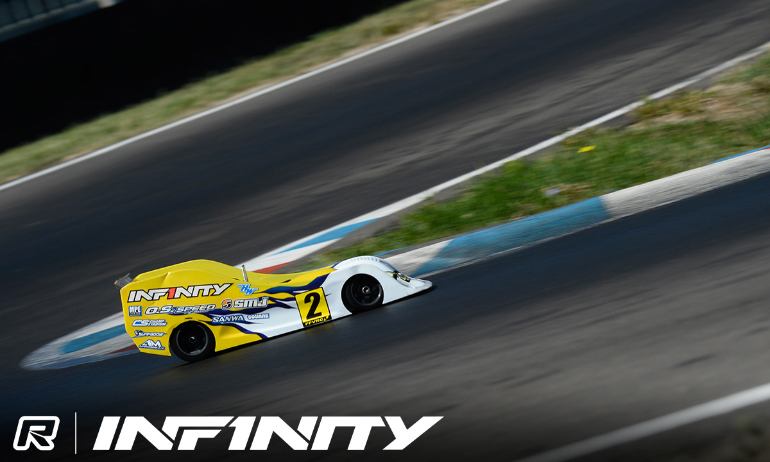 Summing up his CP4 time, Matsukura said, 'My car was pretty good and easy to drive and this time I had no mistakes. I didn't drive at 100% but maybe 80%.' Having changed to a different engine to save the previous OS unit he used to top CP3, he added, 'I changed engine and this one was actually better'.  Declaring himself 'happy to be top seed', asked his approach for tomorrow's qualifying he replied, 'I need to make clean 7-minutes with all the same lap times. Even (driving) at 80% the lap times are good and there is less chance of mistakes. I hope (with this approach) I can TQ'.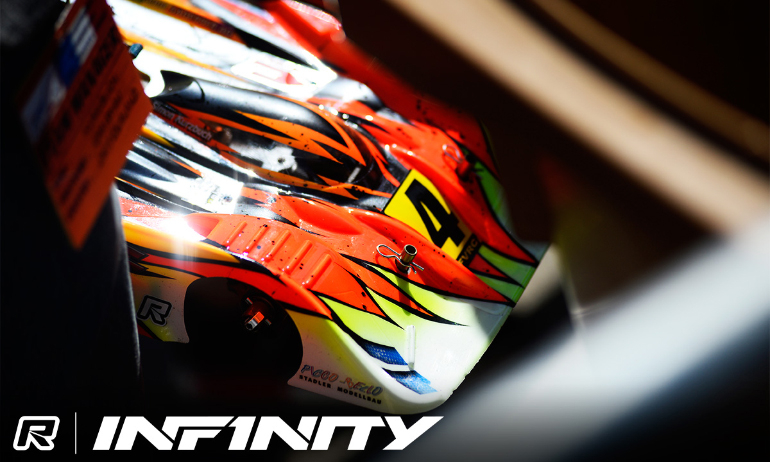 'It was a very good day', was how Kurzbuch summed up Day 3.  The Shepherd driver added, 'free practice was good and three of the controlled practices were good so I'm happy'.  He continued, 'I am (seeded) second behind Naoto so I will follow him and see what he is doing and match his speed. Our strategy for the first one is to be on the safe side and get a result and then react to what we need to do after that'.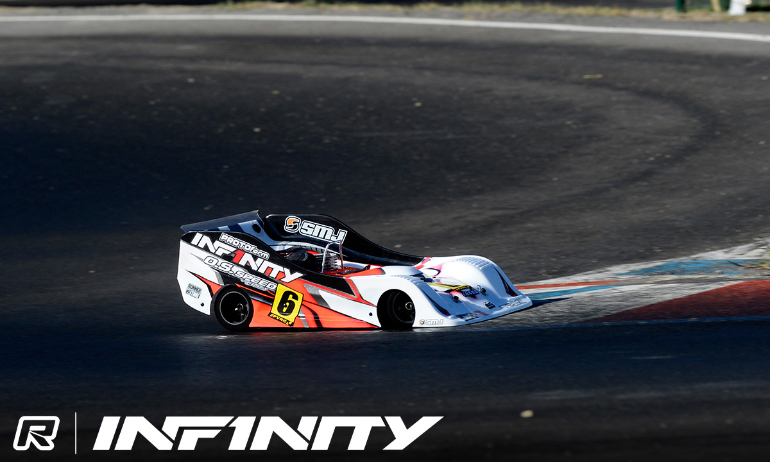 'So so' was Davis' response when asked his thoughts on seeding third.  The Infinity driver added, 'tomorrow I will go back to my white body'.  Having ran the opening two rounds of controlled practice with a white shell he switched to his race painted body for CP3 & 4 but said it didn't feel the same.  While the bodies are mounted slightly differently he said, 'I think the weight of the paint is also making a difference.  I gave it 2 shots but I didn't like it'.  Feeling he has a good car for a consistent 7-minute run, he will change back to his 'race engine' for Q1, this being the OS Speed engine he had in when he topped CP1.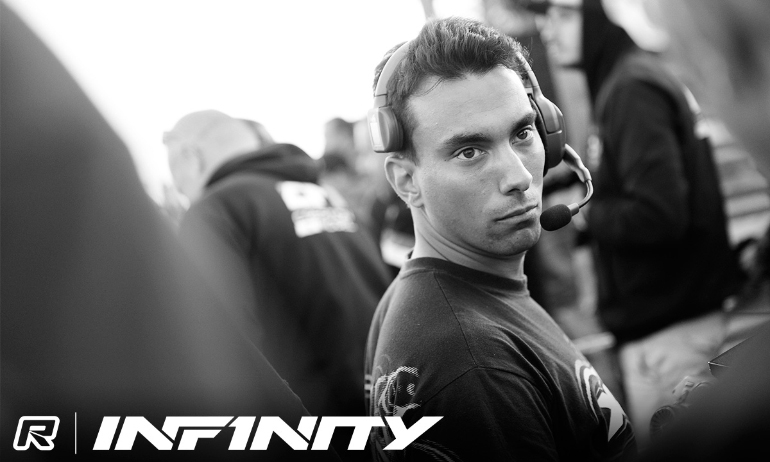 Only 10th quickest in the final practice, going off the track a number of times, Coelho said, 'we tried different things on the car expecting it to be easier to drive but still fast but it was just slower, it was not so good'.  He continued, the car before was very good but we will always try to go faster and try things but we know we have a good set-up to go back to'.  The Xray driver concluded, 'the car is very easy to drive so it is looking good for 7-minutes so I'm confident for tomorrow'.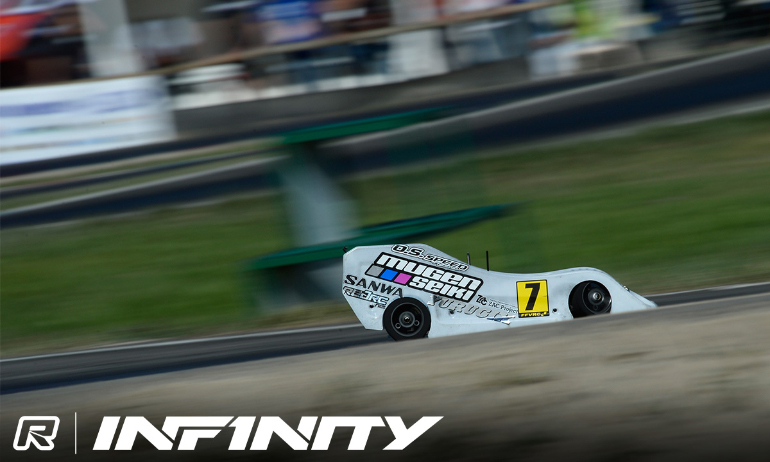 Mugen's leading challenger so far, Takahata was pleased to put his MRX6 in the top heat for qualifying.  The former KM Racing driver who only joined Mugen this year said having made no changes to his car between CP3 and 4 he was happy with how the car worked in the different conditions.  Unlike many drivers going into Q1 who are looking to post a result on the board, the 23-year-old said his approach will be to push for a TQ run.  Having taken a surprise TQ in the fourth round of qualifying at last year's 1:10 World Championships in Italy, he is confident he has a car he can push for the entire 7-minutes.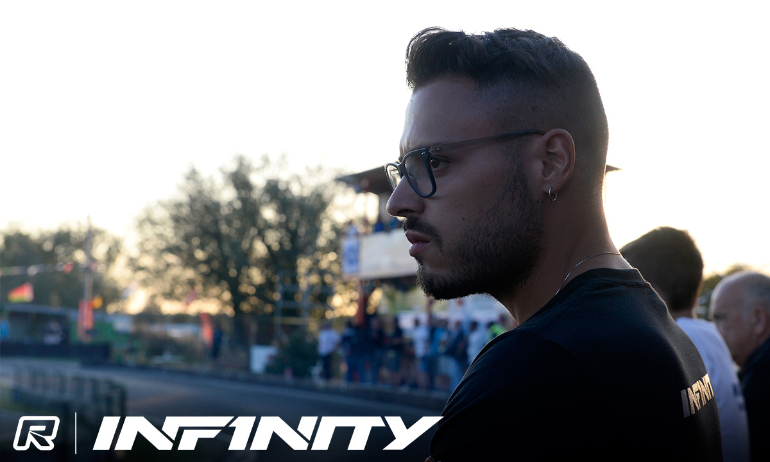 'I'm in the Top 10 so tomorrow we compete with the best guys', was former World Finalist Raiola's reaction to his 6th place seeding.  The Infinity driver used the last practice to complete the break-in of a new engine saying he used up a lot of time visiting the pitlane as a result of tuning the engine so fourth for the round was a decent result.  Planning no set-up changes for Q1 he concluded, 'I think I have a good car for the 7-minutes so there is no need to change anything'. Behind Raiola, Robert Pietsch will carry the No. 7 with fellow Mugen driver Hamon 8th.  The line-up for the top heat is completed by Free Practice pace setter Dario Balestri and French driver Romain Picard.
View complete event results here.
View our event image gallery here.


---