November 13, 2017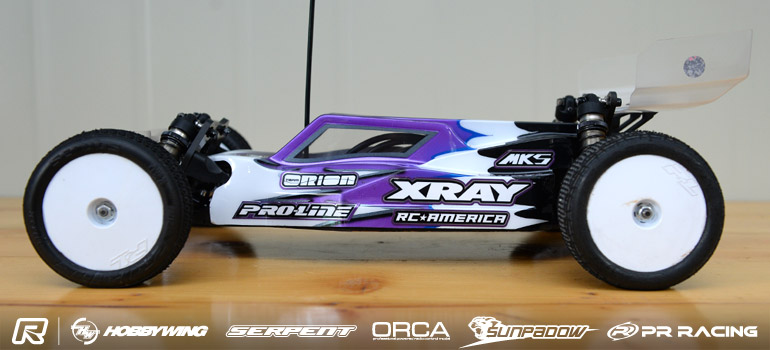 Chassis – Xray XB2 2018
Motor – Orion VST2 LW 6.5T
ESC – Orion HMX
Battery – Orion 5000mAh 110C
Radio/Servos – Sanwa / MKS
Body – Kit Body
Tyres R/F – Sweep (Handout) / Pro-Line Scrubs
Remarks – Starting out with a mixture of a sugar track setup and what they left the Hudy Arena with, having spent 3 weeks in Slovakia prior to attending the event in Xiamen, Ty Tessmann has focussed on the rear of his Xray XB2. Happy with the front of the car, the Canadian focussed on getting more stability in the rear, opting for thicker shock oil and changing the roll centres while also using heavier rear springs. Having also tried a gear diff, they switched back to the ball diff following first practice.
Image gallery

---