November 14, 2017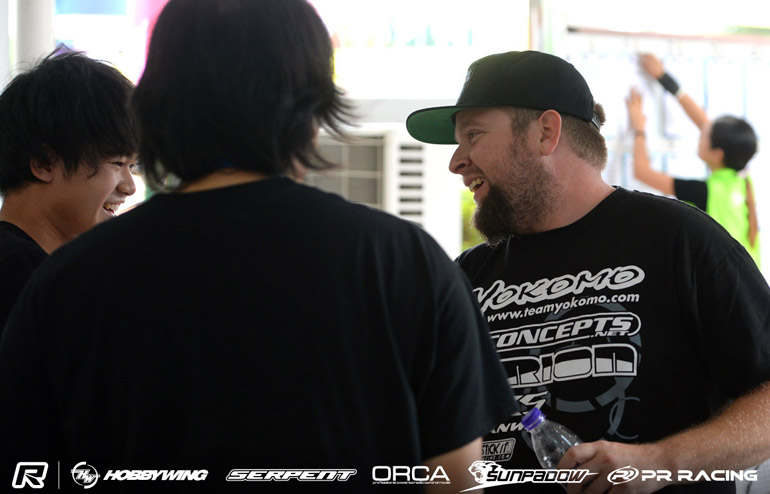 Ryan Maifield has won the first A-Main at the 2WD Offroad World Championship in China, the Yokomo driver having such a lead that he could still take the win despite needing to be marshalled in the jumps section on the last lap.  Top Qualifier for the 17th running of the event, Maifield was able to quickly build up an advantage at the front, ahead of team-mate Lee Martin who came under pressure from Ryan Cavalieri, the Associated driver briefly getting ahead of the British driver.  In the end however the Top 3 would finish in the same order as they started with Dakotah Phend getting 4th from 6th on the grid ahead of Jared Tebo.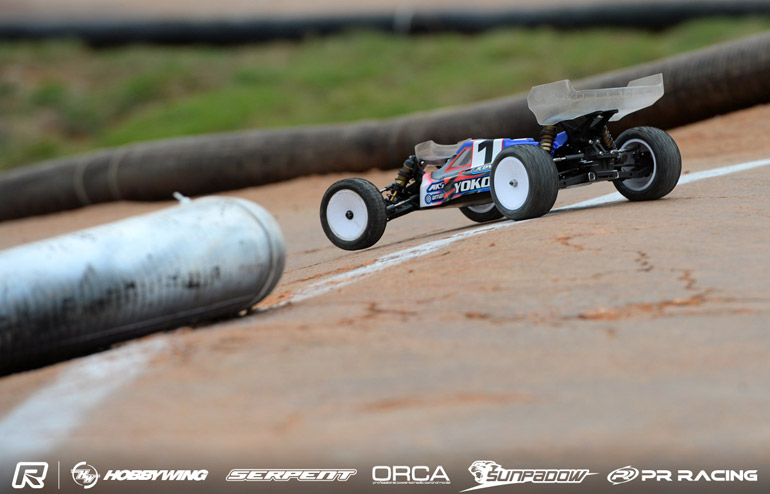 'It was nice to get away early and I was pretty comfortable out there', was how Maifield summed up the first of the three A-Main encounters. He continued, 'together as a team we have been able to get the car nice to drive and with the track getting worse I don't know how thats happened because it didn't start out that way. I'm glad to get the first one out of the way because of all the pomp & ceremony and BS that goes with it. Now we can just charge up the battery and we are ready go again'. Asked about his mistake he replied, 'the jumps are gnarly so if you miss it by just a few inches it catches you out but I hold no value to the mistake. Having only been able to do one warm-up lap before, this time we could do two and that definitely effected the tyres because the wear is so high so I think for the next one I will cut back to just the 1 lap before the start'.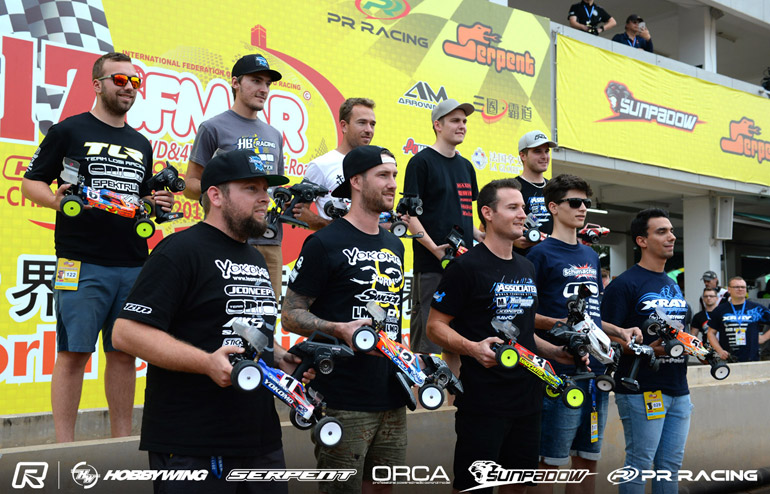 Describing his race, Martin said, 'it was hard work and it wasn't a hard race. It was just hard to drive because you were worried every lap about making a mistake. The track is really hard'. He continued, 'the triple is hard now and it was one of the easier jumps before and when I jumped it long I had problems with the marshal blocking my view'. Having 'a good battle' with Cavalieri he joked, 'Ryan (Maifield) made it exciting, its just a pity he couldn't have crashed a second longer'.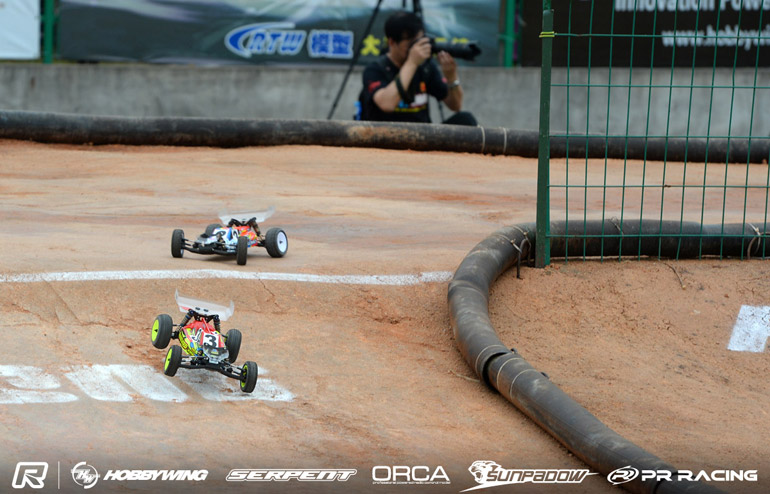 'It wasn't a bad first main but we are a little off the pace', was Cavalieri's thoughts on A1. The former champion continued, 'I ran a clean race with Lee and we almost caught up at the end. We just need to be a little faster next time'. Asked where he felt he was lacking the pace, the American replied, 'I don't know what to do but I think I need to drive a bit better and we almost need to figure out a few things on the car set-up'.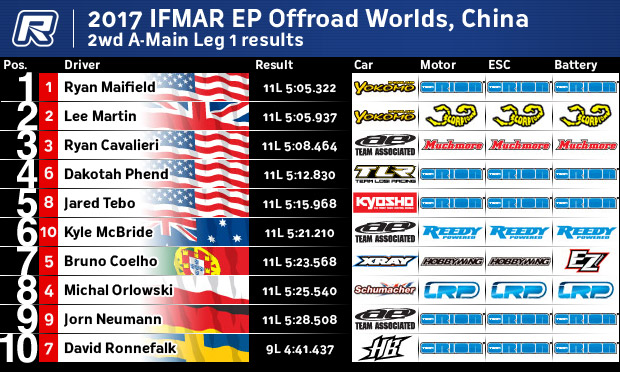 View our event image gallery here.

---