November 16, 2017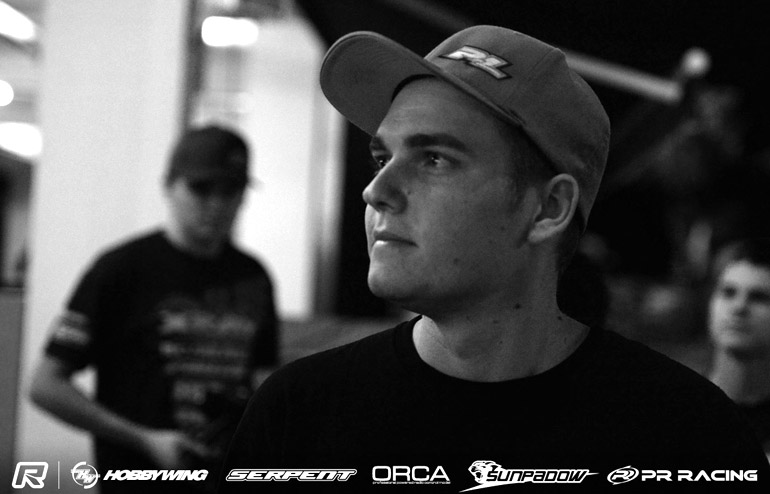 Joern Neumann is the top seed at the 1:10 4WD Offroad World Championships in China.  Having topped the opening round of controlled practice held in the middle of the day under natural daylight, the German's time stood as drivers failed to go quicker under flood lights in CP2. With the 2013 Worlds Top Qualifier setting a best time of 1:13.601 first time round, the best time for the second run would be a 1:14.945 which was set by HB Racing's David Ronnefalk.  With Neumann breaking after 3-minutes, the German would end up 6th fastest for CP2 with the only improvement in the Top 17 times coming from Ryan Maifield. After a rough CP1 the Yokomo driver set the second fastest time to Ronnefalk to secure a spot in the top heat for qualifying as the 7th fastest driver. Naoto Matsukura backed up his opening P2 pace with a P3 for the second round remaining the second seed although the actual Q1 starting order for each reseeded heat grouping will be determined in CP3 tomorrow morning.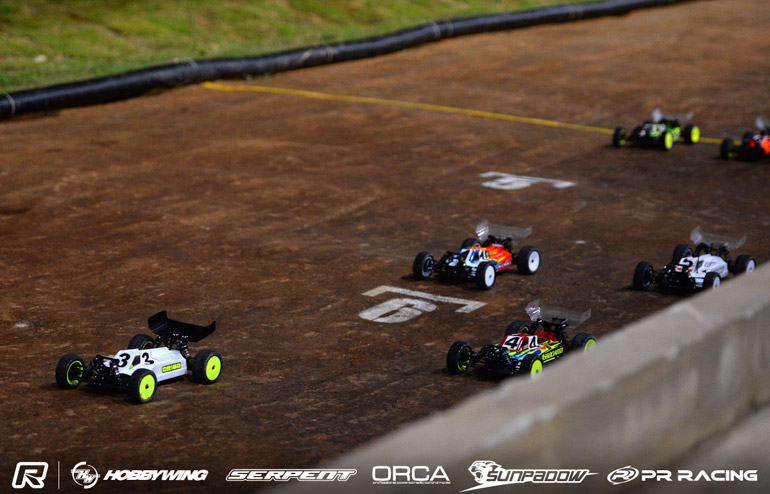 'I broke in the last one but I am happy to top seeding of course', was Neumann's reaction at the end of Day 1 of the 4WD action, his participation in the event having been uncertain following his departure from Serpent. Choosing an Xray for the event with the German still having the backing of Team Orion, Maxima and Pro-Line, on CP2 he said, 'It was hard to see so I don't think a faster time was possible.  I only did 5-laps.  At the first double I think I cased the landing and the rear axle snapped but still I got a 1:16.2. It was too dark to be able to go super fast.' Having left his car unchanged from CP1, he said despite the conditions the car felt really good and he will keep it the same again for tomorrow.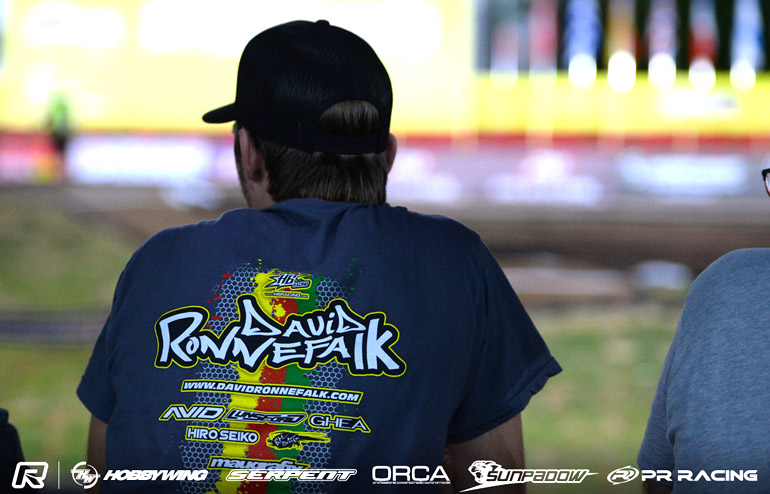 Topping the round, his pace only 46/1000ths slower than his 3rd place seeding time from CP, Ronnefalk said, 'The track was a little looser than before but the main thing was it was hard to see in the night'.  He continued, 'the lights are not the best and there are a few blind spots where you lose sight of the car so it's hard to judge where the car is in relation to the pipe'.  With his CP2 topping time coming late in the round, the 1:8 Offroad World Champion said, 'I pushed too hard in the beginning but I stepped it down a little towards the end and could put 3 laps together.  The car felt great so I am excited about tomorrow. We have one more practice and so we will try some ideas in CP3 but the car is already comfortable as it is.
View our event image gallery here.

---