November 12, 2017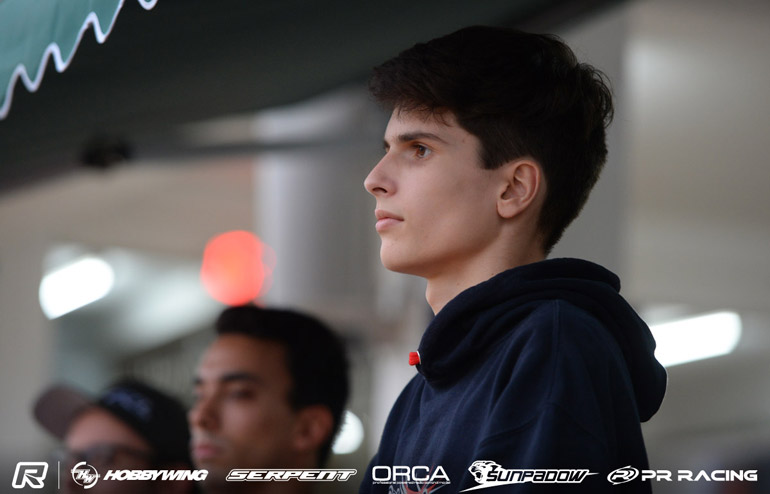 Michal Orlowski has gone to the top of the time sheets in China, the Schumacher driver setting the fastest time in the first round of controlled practice.  Having ended up P2 in free practice behind Bruno Coelho, the Polish driver ran the fastest 3-consecutive laps from TLR's Dakotah Phend and Xray's Ty Tessmann as daylight faded at Xiamen ARC International Raceway.  While Bruno Coelho would set the fastest lap being the only driver to run a 24-second lap, he wasn't able to put three laps together, his best effort leaving him 15th fastest to which he said, 'the car is there I just drove like a monkey and had too many crashes'. The top American in free practice Ryan Maifield would post the fourth fastest time with reigning champion Spencer Rivkin finally finding pace to make it five different manufacturers in the Top 5.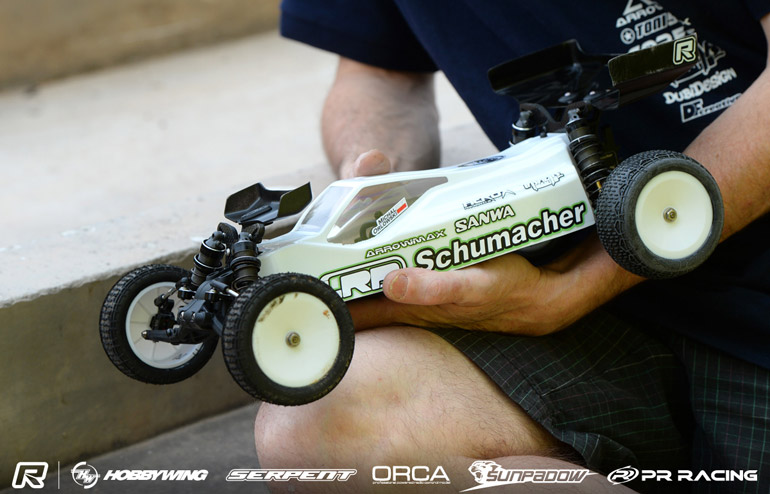 'It was pretty good although it did't start well as I crashed at the first corner', was how Orlowski summed up topping CP1 – the quickest time from CP1 and CP2 determining a driver's heat order for qualifying while tomorrow morning's third & final controlled practice will determine the starting order of that heat in Q1. The reigning EOS Champion, Orlowski continued, 'the car felt really good, we have not really changed it since getting here. I'm just really glad everything is working for us'. Looking to CP2, which will be run under spot lights, he said, 'we will driving the same car and keep working on making myself more comfortable for tomorrow' – four of the five qualifiers making up Day 2's schedule.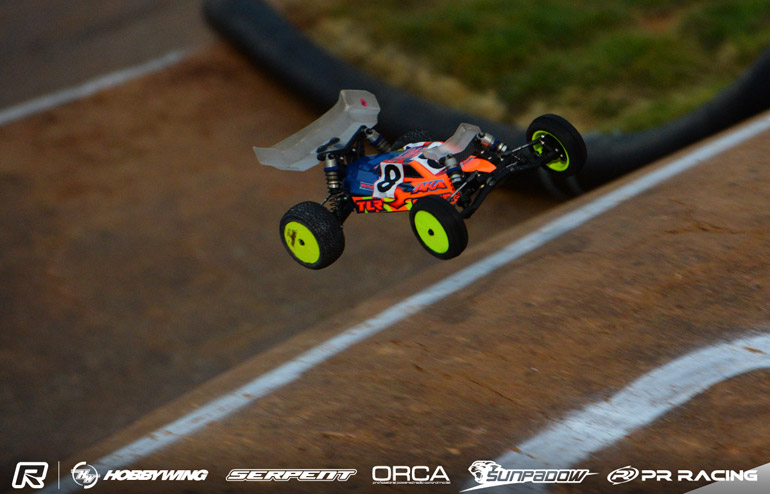 Commenting on his run, Phend said, 'It went pretty well. The track changed a little when it cooled off'. Having been looking to get a better balance on his car in free practice, the American said, 'we made small changes here and there and now it feels good out there. Now I just need to work on putting in clean laps with no mistakes'.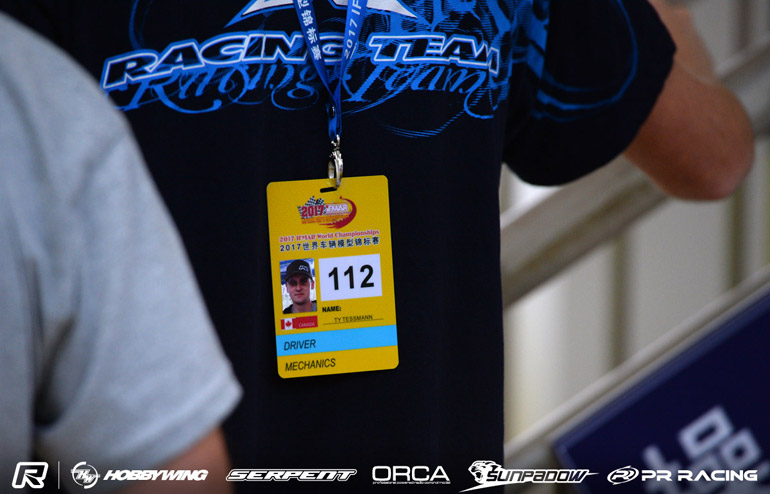 Tessmann said he was 'really happy where the car was at' adding, 'I drove the whole run like a qualifier and only needed 1 marshal'. He continued, 'I made the jump section every time which is quite an accomplishment'. Still planning to 'try a few things' with the set-up for CP2 he said, 'overall I am happy how it all works'.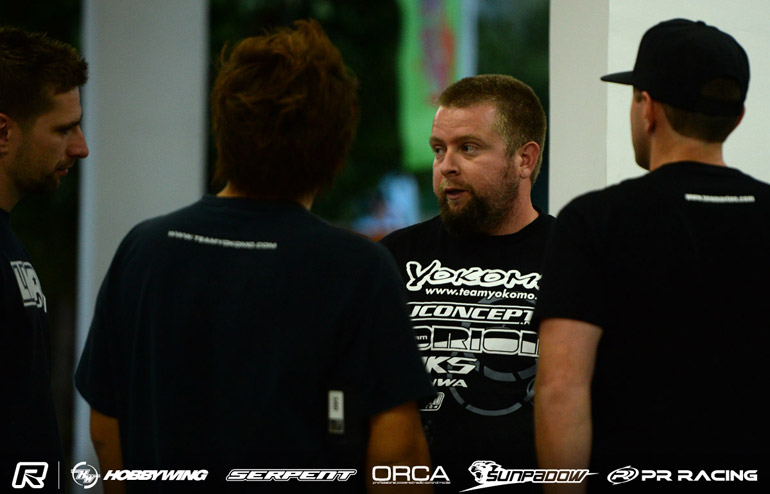 A slightly happier Maifield summed up CP1 with, 'I have been changing everything on the car. I'm making at least 15 changes each run. It took a while but we are starting to get there now and I'll make one more change for the next one'. Adding, 'I have never been on a track as rough for 1:10', he said, 'I still can't get the jump section. I am doing double, double, rolling the next one and then jumping onto the straight. Thats the only way I can do it'.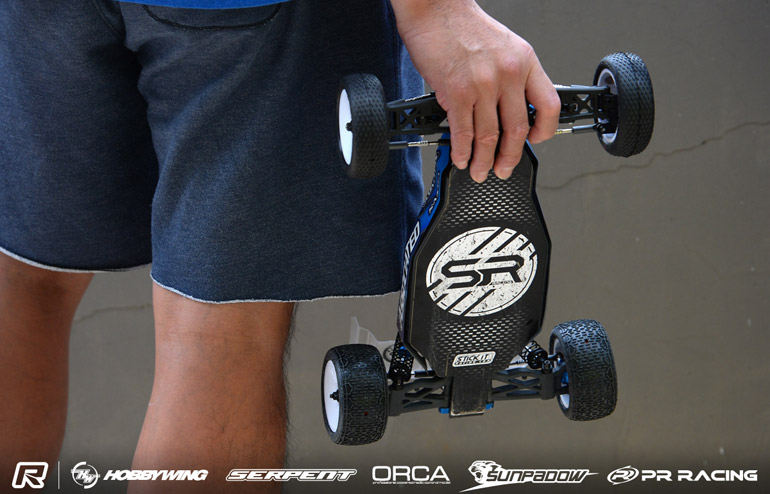 Finally breaking into the Top 10 for the first time with 5th in CP1, Rivkin said, 'I came out with a really pace pace and was comfortable but then I got too greedy and wanted to go faster but ended up with a long marshal. This put me out of my rhythm but still it was a good overall (5-minute) run, which is what I am looking for, even with a couple more crashes at the end.' Asked what was the biggest element to his improvement on his FP pace, the Associated driver replied, 'it was more adapting to the track and learning a few things on the front. We will be taking it one run at a time'. For CP2, he will 'try less motor in the next one'.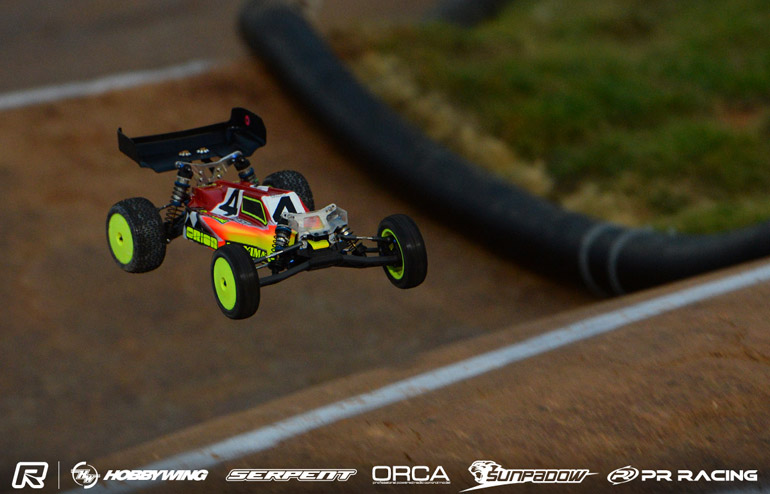 'Ok' was Joern Neumann's reaction to completing the Top 6. The German and former lead Serpent driver continued, 'I make a solid run it was maybe not super fast on lap times but its good over 5-minutes. Running a Gerg Strenge modified Associated in 2WD, having travelled to China as a privateer driver, he said, 'we are not doing much to the car, it is almost the same as when I came here. Most of the work has been on my driving'. Behind Neumann, Tanner Denney took his TLR to the 6th fastest time followed by Ryan Cavalieri, Lee Martin and Karel Knovotny.
View our event image gallery here.

---