January 6, 2018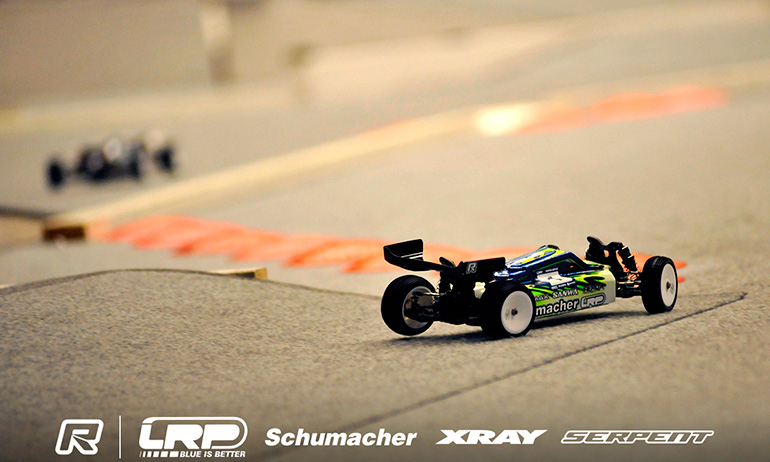 With the 2WD qualifying wrapped up, the attention on the offroad track at the DHI Cup turned to Q1 of 4WD which was to be a familiar story as Michal Orlowski topped the times. Running a prototype chassis, the Schumacher driver would be the only one to go 17-laps with the Team Associated cars of Jesper Rasmussen and Elias Johansson providing the main challenge to the reigning champion. Separated by 6/10th they would have a 3-second advantage on the HB of David Hassell who just saw off Joern Neumann. While Hassell had his HB prototype in the mix, his superstar team-mate David Ronnefalk continued to struggle with errors ending up only 12th quickest.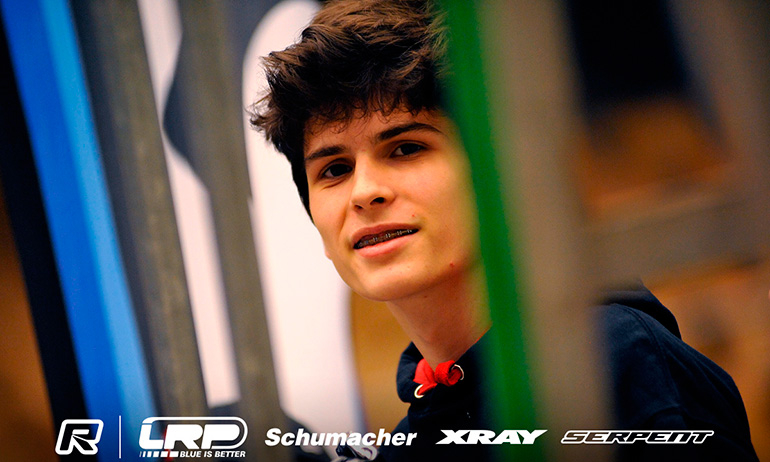 'It wasn't easy' said Orlowski afterwards.  He continued, 'we were all on new tyres so the first few laps it was very edgy so I didn't push too hard.  After a few laps I got a gap and everything felt good.  I had a few bobbles but nothing major and I could still get the TQ'.  Describing his prototype chassis as feeling like it had too much steering, for Q2 he will change to a harder front spring to try reduce steering but expects the run to be better anyway given the tyres are now bedded in.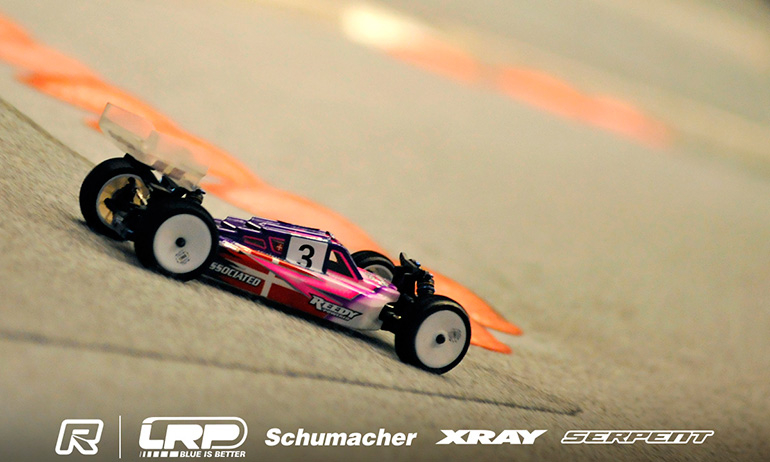 Enjoying a great run at his home event, Rasmussen said, 'the car was good but was easy to flip'. He continued, 'I had already broken in my tyres but I think the grip is higher today than yesterday. Having run with the 2 outside rows of pins removed from from his tyres he plans to go with 2 rows of each side for Q2.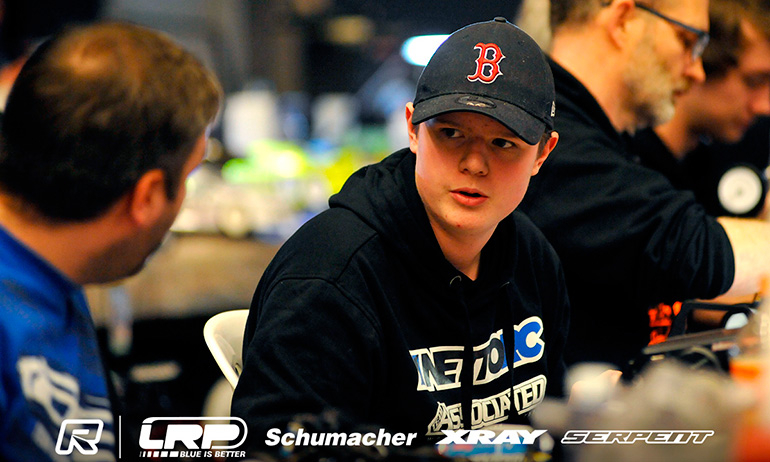 'The first couple of laps were pretty aggressive because of the tyres', was Johansson reaction after his first qualifier.  The up & coming Swedish talent continued, 'by the end it was much better and I was able to do all the run with no major mistakes so I am happy'.  Expecting his car will be better for Q2 based on the tyres having now been fully scrubbed in he will make no changes to the car.
View the complete event results here.
View our event image gallery here.

---