January 20, 2018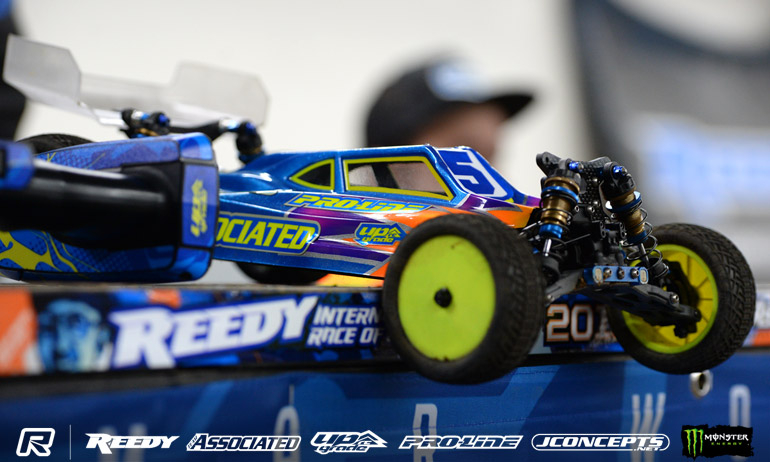 Dustin Evans made a clear statement regarding his Round 3 treatment by taking victory in a very stacked Round 4 encounter at the Reedy Race of Champions.  Annoyed no call was made regarding his incident with Lee Martin, Evans would line up for his final race of the day against Ryan Cavalieri, Ryan Maifield and Ty Tessmann and from 7th on the grid came to take his second win of the event. With JP Richards the early leader from Malin Karlsen, Tessmann was the first to challenge Richards for the lead but the pair tangled coming onto the straight and somehow Cavalieri from 9th on the grid hit the front. Chased by Tessmann they would also make contact handing the lead back to Richards with Evans right behind. Holding the 2011 Champion at bay for 2 laps, the Yokomo driver would give up the lead to Evans in the steps section as the Associated driver got down his inside. An over jump at the Monster Energy Triple would further demote Richards allowing Maifield and Cavalieri through for 2nd and 3rd but Tessmann was less lucky tangling with Richards at the next corner and ending up 6th at the finish. In the other encounters Rivkin doubled his winning tally by taking the 3rd heat ahead of Dakotah Phend while Cole Tollard beat 2WD Open class champion Brent Thielke in Heat 2.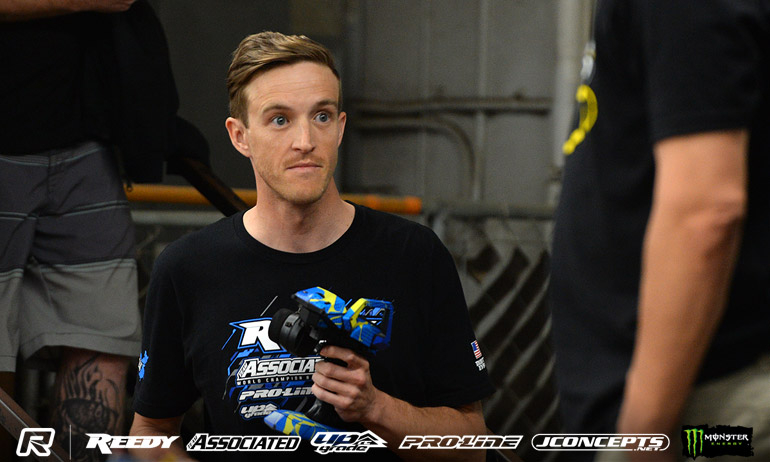 'To have that stacked a heat and start 7th a Top 3 would have been a good result. Going up against Maifield, Cav and Tessmann it's pretty insane to win', was Evans' reaction after the race.  The Associated driver continued, 'the last one hurts but I need to forget that now and get onto to the next one'.  With 2 more rounds of 4WD to run in the morning before the switch to 2WD, Evans finds himself 3rd in the overnight standings behind leader Cavalieri and Spencer Rivkin.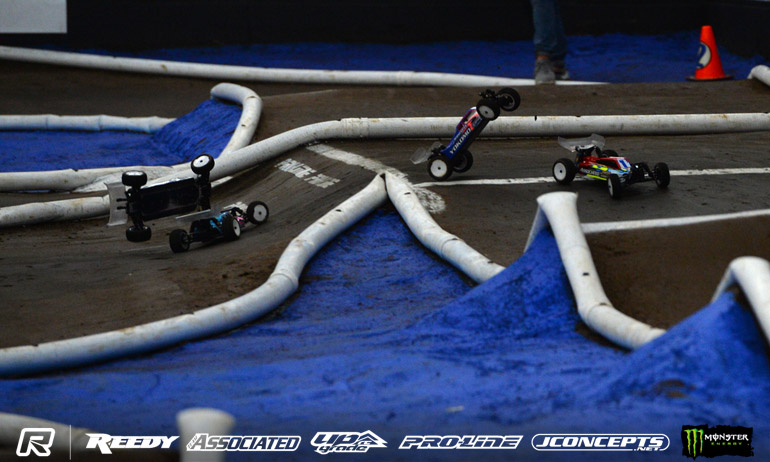 With a two point lead at the end of the first day, Cavalieri wasn't too disappointed he didn't complete a perfect score. He said, 'It was a good race. I'm super happy with my pace and that I was able to lead given the drivers in the race'.  The 4-time Champion continued, 'there were are a few points I'm able to go quicker and then there was a few points Ty was quicker but to get good points when everyone was so close and getting spun around I'm happy with third.  It been a good day'.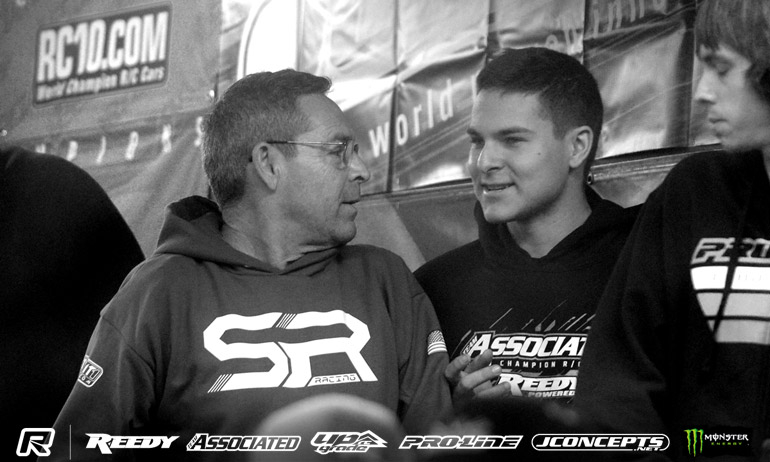 Rivkin summed up his second win by saying, 'It was a good race, that's the best my car is going to be'.  The 2015 World Champion, who started from pole, continued,  'I had a good lead and made a small mistake. I find it easier to drive racing other people than driving by myself but I'm happy to get the win and I'm ready to go racing the other guys tomorrow'.  For his final two rounds of 4WD tomorrow, Rivkin goes up against Cavalieri and Maifield in both.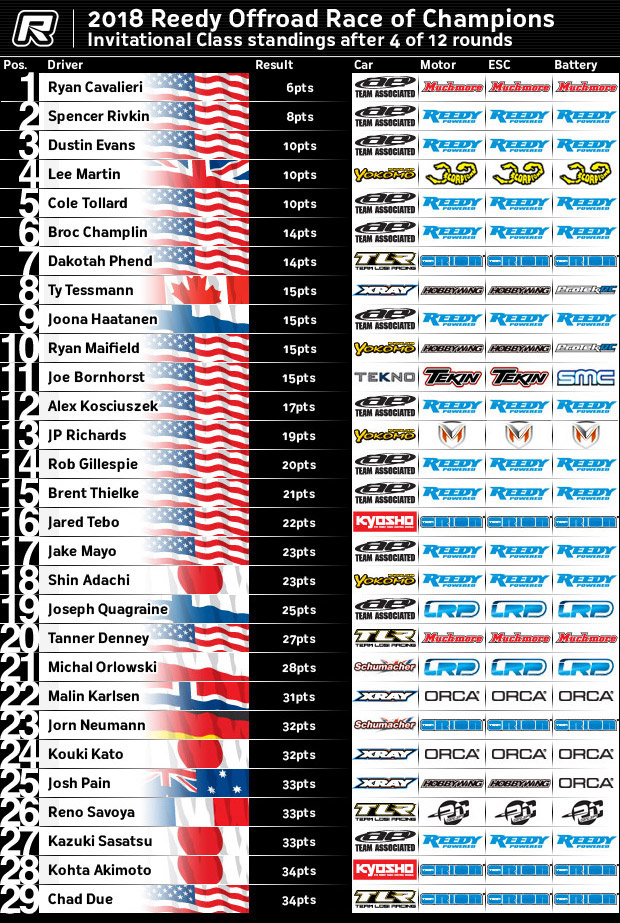 View the event image gallery here.

---