January 7, 2018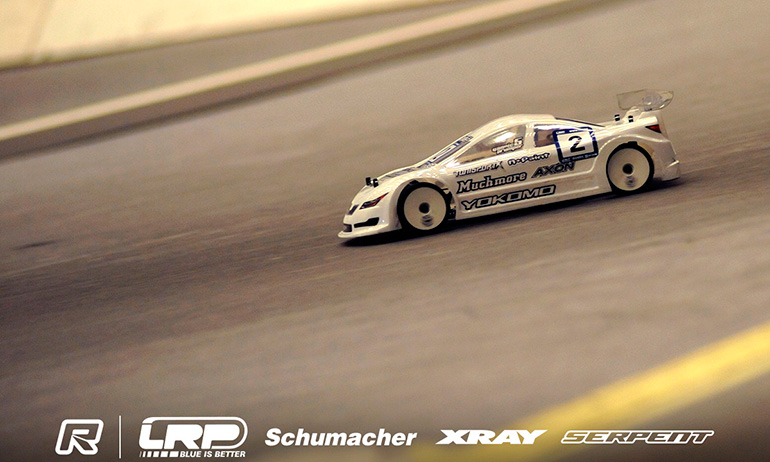 Yannic Prumper has won the second A-Main at the DHI Cup, the Yokomo driver taking full advantage of a bad first lap from his team-mate and Top Qualifier Ronald Volker. Off the start Volker would run wide in the first corner allowing the second place starting Prumper to go to the front but things got worse as chaos broke out in the pack with Volker being given a Stop & Go penalty.  All this played into the hands of Prumper who quickly found himself with huge advantage but once Marc Rheinard got up to speed that lead was greatly reduced with it looking like the Infinity driver had the legs to beat his fellow German.  It wasn't to be however as a mistake by Rheinard on the penultimate lap allowed Prumper hang on for the win.  Benefiting from the first lap dramas, Viktor Wilck would complete the Top 3 just holding off Elliott Harper.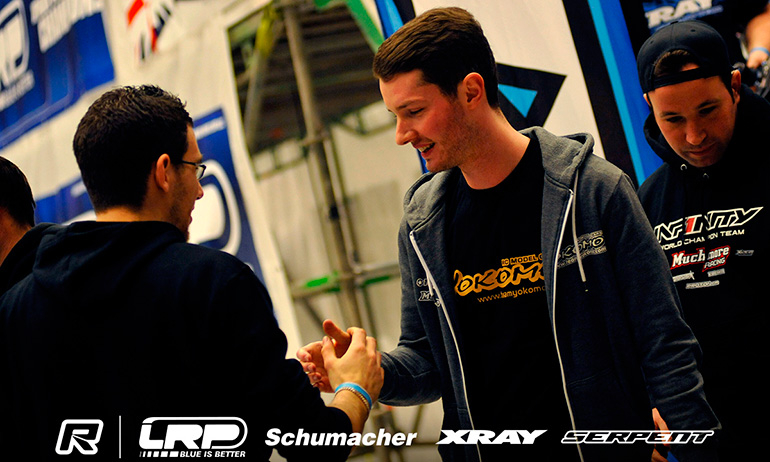 'I was lucky at the start' said Prumper, adding, 'Ronald had oversteer in the first corner and then in the 2nd corner flipped and crashed everyone. It was a perfect start for me'. He continued, 'I took it easy because I had such a big gap but then Rheinard came after me.  I didn't have the same pace as A1 but luckily he made a mistake and I could hold on for the win'.  With everything to be decided in A3, Prumper is confident he can get the speed back in his car by running 'less rear toe in' concluding, 'it should be fine again'.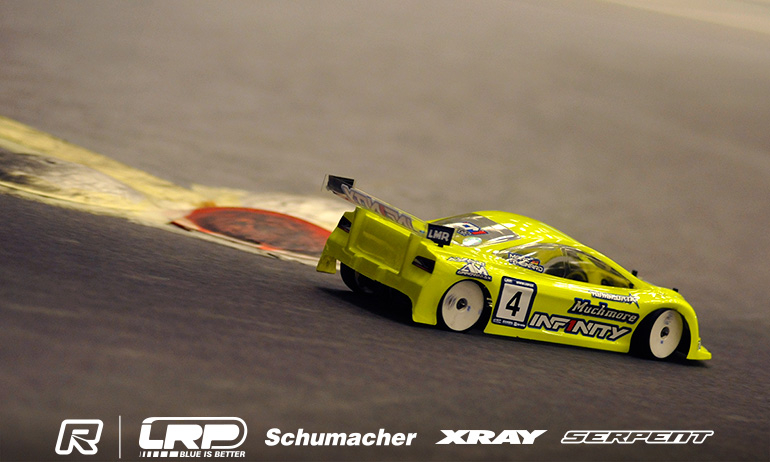 'Its all open in A3' was Rheinard's view after A2.  The Infinity driver continued, 'there was chaos at the start. Ronald spun out and then at the next left jumped the boards and there was a mess.  My body tucked and was rubbing at the front and causing a crazy noise. I had no steering. After that I just tried to get the best out of it and tried to catch Yannic but I ran out of time.  I was on his tail but then had a mistake coming onto the straight.'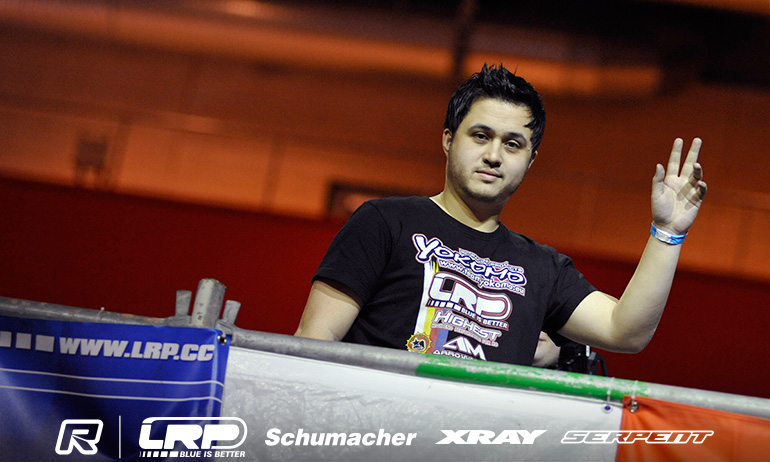 Asked what had happened at the first corner, Volker replied, 'this time I ran out of luck'.  Chasing an 8th DHI Cup title, the German said, 'I swapped to my second set of tyres and went very wide in the first corner. I had way more oversteer than I expected and the next corner it was completely loose so to get out of the way I jumped the board but the referee called a Stop & Go which ended my race'.  Setting the fastest lap of the race, the World Champion said, 'the decision to change to those tyre was correct as the car was better after 2-laps but for the next one I need to do extra warm up laps'.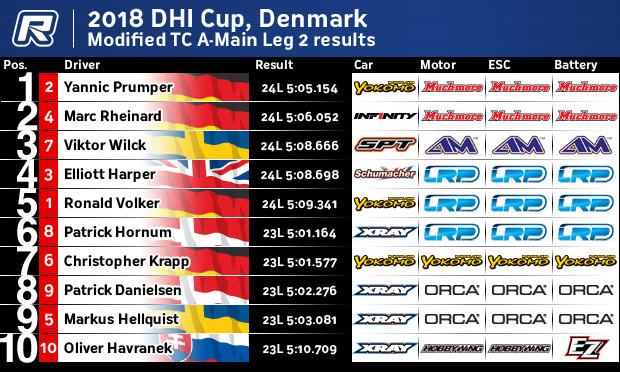 View the complete event results here.
View our event image gallery here.

---