January 21, 2018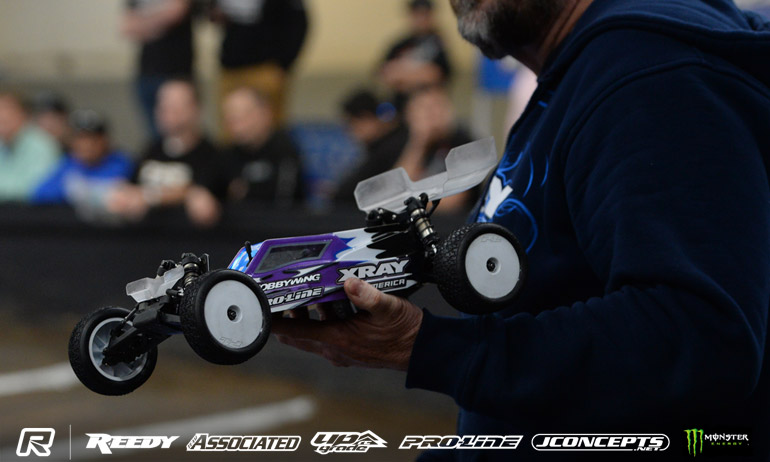 Ty Tessmann was the big winner in the fourth round of 2WD action at the Reedy Race of Champions, the Xray driver now having the greatest number of 2WD wins after notching up his 3rd win ahead of Ryan Maifield.  With a 6th to drop from last nights closing encounter, Tessmann is quietly moving into contention with 2 rounds to go.  Sharing the lead going into the round, Ryan Cavalieri and Spencer Rivkin maintained station with both drivers equaling each other by finishing 3rd in their respective heats. With both starting from 10th on the grid, they would work their ways up to 2nd only to lose it through mistakes.  In Rivkin's heat it was Alex Kosciuszek who posted his first win of the event ahead of Dustin Evans, Evans finish moving him a point closer to the points leaders.  In Cavalieri's encounter, Joe Bornhorst added a second win to his tally as the reigning champion, distracted by Josh Pain doubling the Monster Triple, over jumped allowing Cole Tollard to close and snatch back second when Cavalieri put in a rough last lap.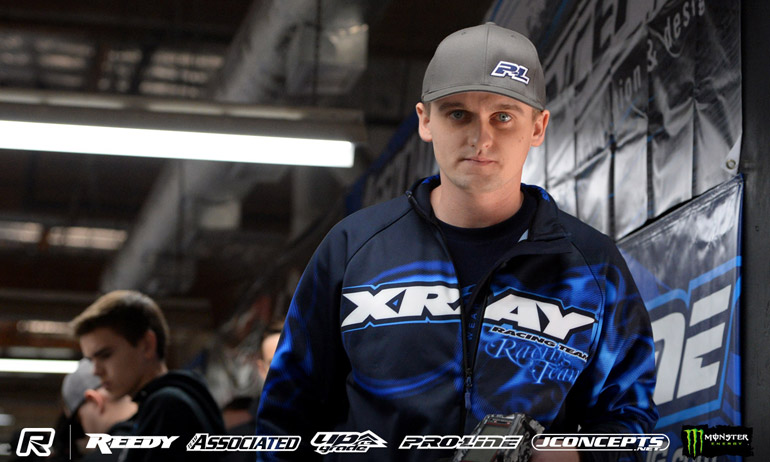 'Its a good last day compared to yesterday', was Tessmann's reaction to making it 2 out of 2 for the morning.  The former 1:8 Offroad World Champion, for whom the Reedy Race title eludes him, added, 'My cars has been descent but the track is very tough today. It is definitely not easy out there. I ran new tyres and we have been changing the car each run and I hope the tyres last the last 2 races'.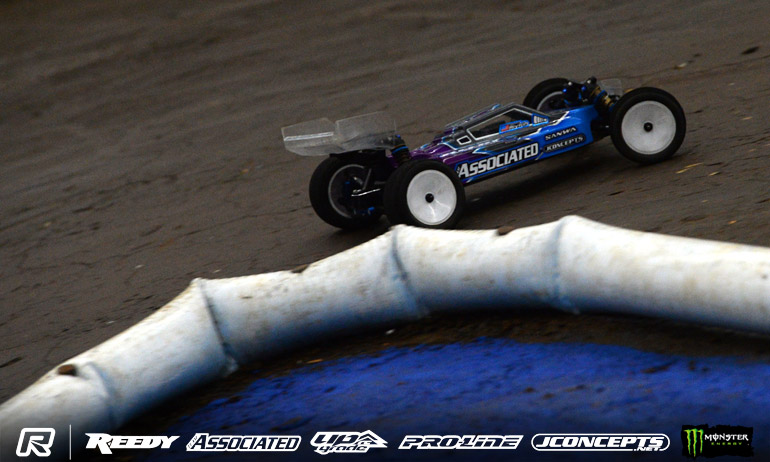 Commenting on his race, Rivkin said, 'I could have got one less point but at least I didn't lose the lead to Cavalieri'.  A podium finisher in 2016, he continued, 'I'm still in it with my other team-mates so I'm excited for the last two races'.  Cavalieri was clearly frustrated with himself after his race as he came up onto the driver stand for his referee duties, each driver in invitational assisting Nick Black with any calls required during racing.  He said, 'I was coming up on Josh and he doubled the triple and I let it distract me and I over jumped.  It was stupid.  Then on the last lap I hit every pipe'.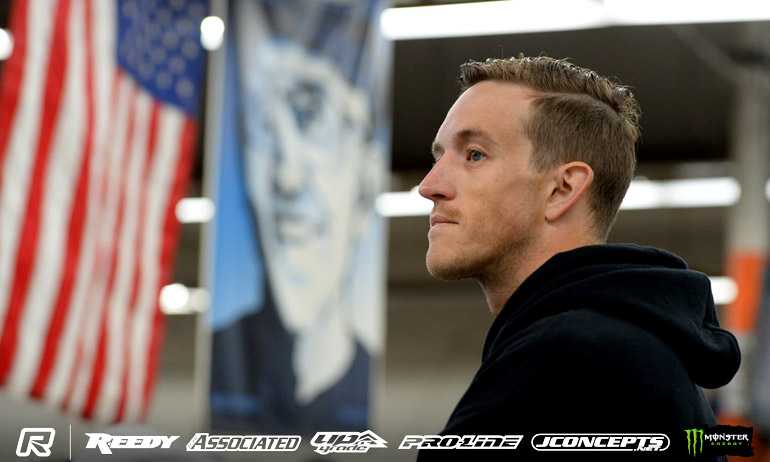 'Going from the back to 2nd is good', was how Evans summed up his race.  He continued, 'Myself and Spencer were racing each other but both made mistakes.  With the tyres its becoming a difficult situation. Its tough out there but I'm now only one point back so its still possible to win. I'll keep plugging away'.
View the event image gallery here.

---