March 2, 2018
Bruno Coelho claimed another straight forward TQ run in the second round of qualifying at this year's TITC.  Having opened his title defence with the fastest time in Q1, the Xray driver again had a similar time advantage only this time over Naoto Matsukura.  In terms of the Top 5 times, the result was almost identical to Q1 with only Matsukura and Infinity team-mate Akio Sobue switching positions with Alexander Hagberg and Marc Rheinard repeating their Q1 positions.  Naoki Akiyama would post the 6th fastest time to be the best Yokomo as Ronald Volker continues to struggle while Serpent's Vitkor Wilck made up for a DNF in the first round to record a P7 ahead of Meen Vejrak and Volker.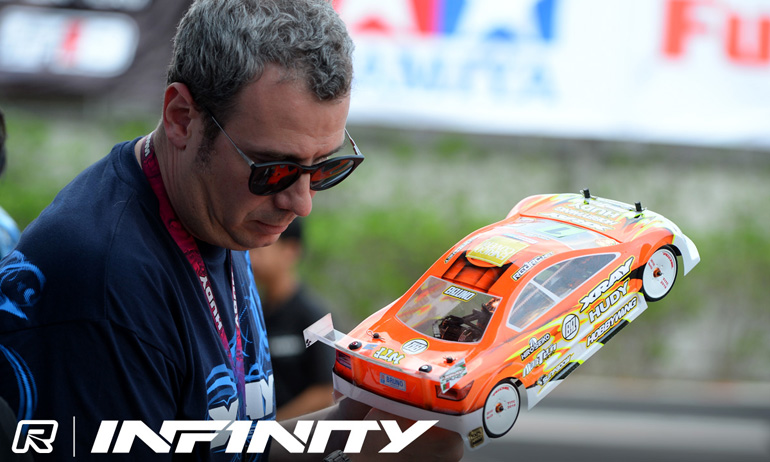 'It was a very good run as before, the track was much better', was how Coelho summed up the second qualifier.  He continued, 'I forced from the beginning to get a gap but again Naoto made a mistake so then I was just controlling the run'.  He concluded, 'our car works very well here so I don't know what else to say'.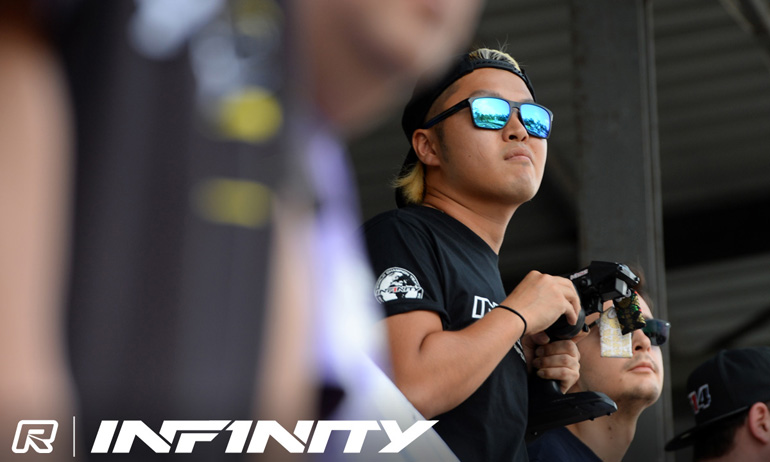 Changing swaybar position and running the upper arms higher on his IF14, Matsukura said, 'the feeling was better than before but again I made a mistake this time on the second lap'.  The 1:12 World Champion added, ' with the changes I now have understeer so for the next one I need to find more steering and make no mistakes'.  Almost matching Coelho's fastest lap of Q2 with a 14.907 compared to the Portuguese driver's 14.904, Matsukura concluded, 'We are getting closer to being able to work on matching Bruno's pace'.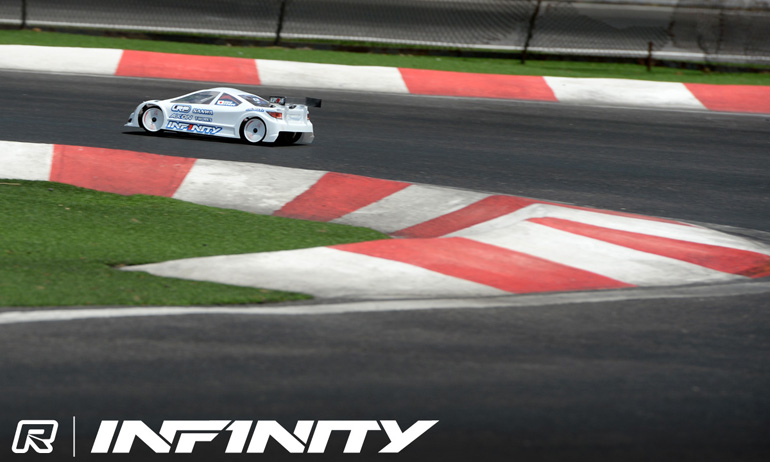 Also making changes to his IF14, Sobue said they resulted in his car pushing even more than in Q1 but on a positive the car no longer felt loose.  Confident he knows what further changes are needed now to get steering back into the car, the Japanese also feels he didn't drive well in Q2.  He said, 'A few times I drive too much up on the curb which caused the car to slide so I need to stay off them in the next one'.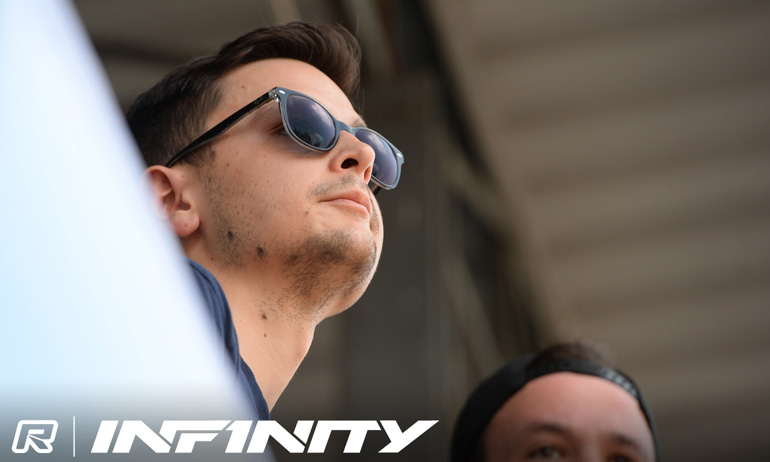 'Another safe run', was how Hagberg summed up his second qualifier.  The Swede added, 'I'm driving too carefully and need to push more'.  Having suffered with his car being loose on the opening lap of Q1, when asked if he has solved that for Q2, the Xray driver said, 'I was driving too cautious so I couldn't tell'.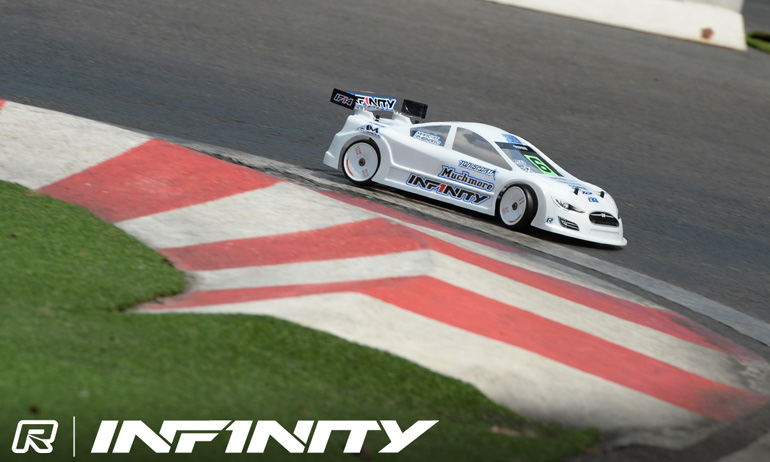 Rheinard said, 'I was one time on two wheels coming onto the straight which cost me some time'.  Much closer to the three drivers ahead of him this time round, the Infinity driver said, 'it got loose and started to push at the end of the run but Akio and Hagberg were still within reach and the car is not that bad'.  Changing his shock set-up for the round he said he 'didn't really notice any difference but I will change them again and maybe go stiffer in the rear'.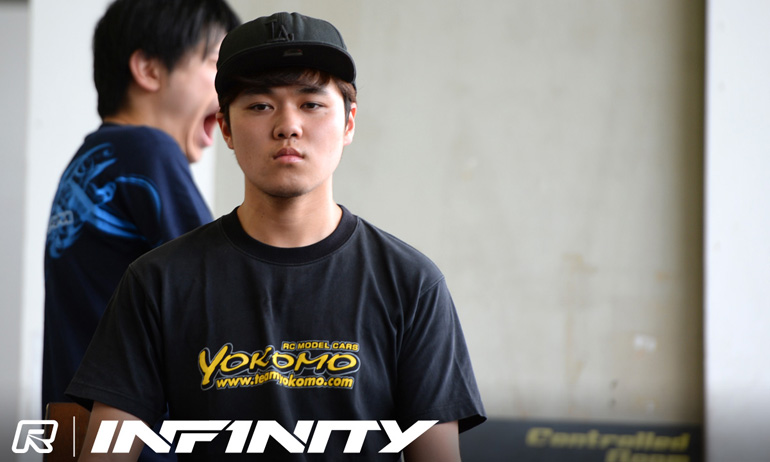 Describing both his qualifiers as 'good clean runs', having got a P7 in the first qualifying,  Akiyama said, 'I am driving easy for the tyres to make sure I don't overheat them'.  Yokomo team-mate Volker, who again was only 9th quickest said the track's bumps are the main issue for him adding, 'I'm struggling with the balance and I am surprised I have two Top 9 based on how the car feels out on the track'.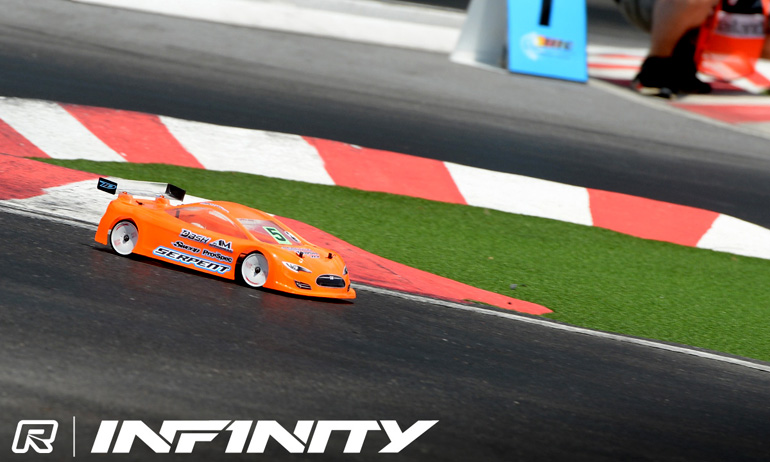 Commenting on his P7, Wilck said, 'It's ok for 5-minutes but I cant go fast in the beginning'.  The Swede continued, 'the car is too stable and I need to find more steering.  I will change the flex but I think the problem is the chassis is too hard'.
View our event image gallery here.


---