March 17, 2018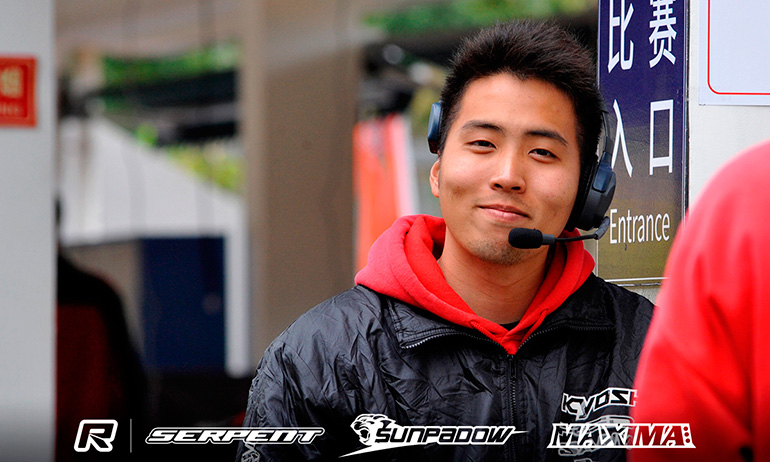 In round 2 of Nitro Buggy qualifying the top 3 drivers remained the same, however the order was reversed with Kyosho driver Wataru Takashiro taking the round but remains in 3rd overall with a time that is still 14 seconds off TQ Ryan Lutz. Japanese team mate Yusuke Sugiura was second, just 1 second back with Lutz having a difficult start to his qualifier with a number of mistakes dropping him way back. Zhan Wei would take 4th while Kaja Novotny finally starting to come to terms with the low grip surface to round out the top 5.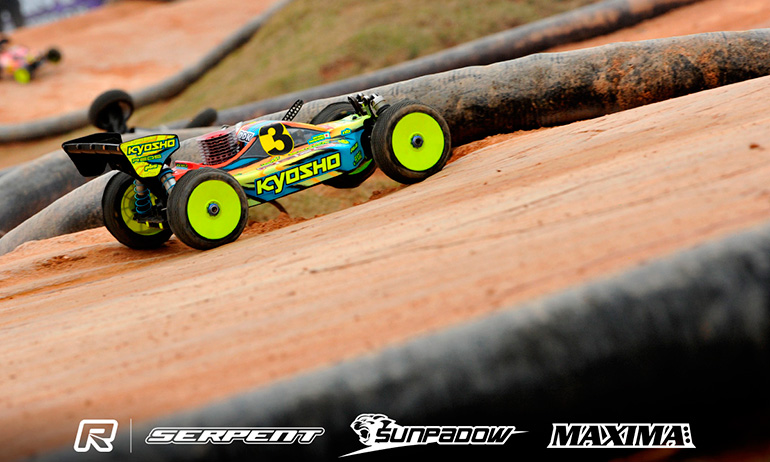 'My fastest lap was slower but safe' was Wataru's reaction to taking the round. Switching to a bigger pin tire to handle the dust better, it made the car easier to drive but was not faster. Not wanting to switch tire he will instead work on the car's setup and cut out the mistakes, having made only one big mistake this round. While fastest this round, with the best time counting from the 3 qualifiers, Wataru sits 3rd with one round left to be run this afternoon.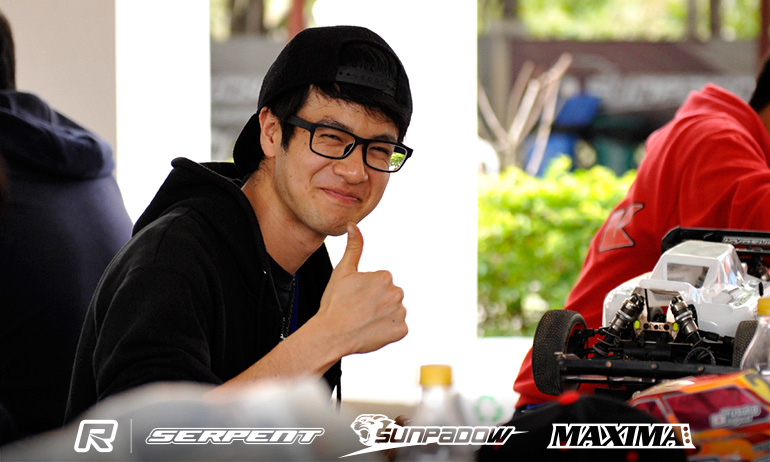 Yusuke Sugiura ended up 2nd for the round and stays in 2nd overall but said he was a little disappointed with his run as his car was feeling better but had two large mistakes on one lap which lost him a lot of time. The first mistake was due to a marshal blocking his view of a crashed car while the 2nd also involved a marshal. Feeling the car is much better now, backed up by him setting his fastest lap, his plan now is only minor tweaks to the car and to cut out the small mistakes.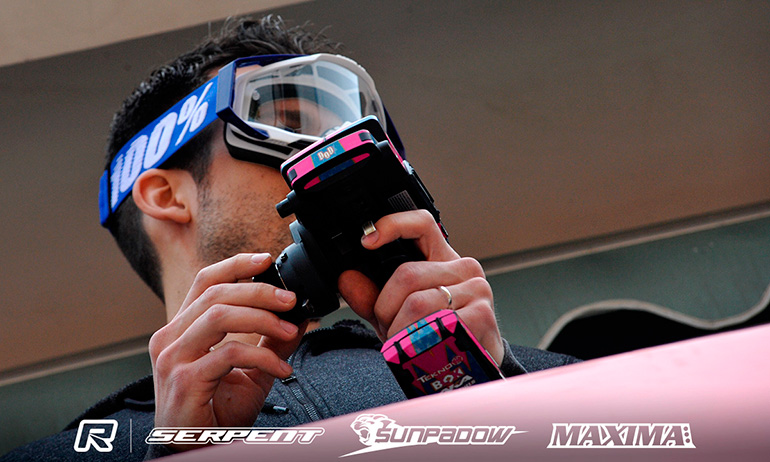 Having a bad start to the qualifier, Ryan Lutz losing 18 seconds on the first 2 laps of the run, the first of which was caused by a mistake in the middle S section was he was trying a harder compound and a different pattern which pushed more than he expected. Once going again the American was able to get his head down and go about catching the drivers ahead of him, laying down his best lap of the weekend so far with a 33.668. Lutz still heads the qualifying standings with his Q1 time.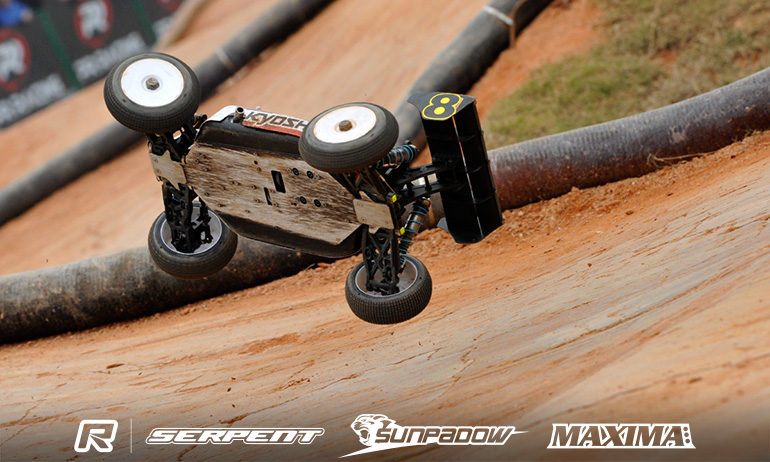 Chinese Kyosho driver Zhan Wei went one better this run to take 4th, and keeping out the mistakes shaved 10 seconds off his best time. Admitting that he is not a setup guy, with two good results on the board now, he doesn't plan to make any changes to the car itself but does plan to try a harder compound James tire with a view to the 1 hour final tomorrow.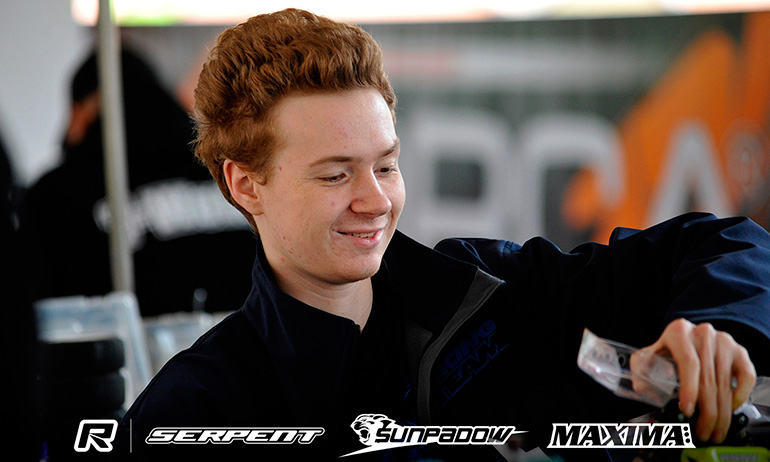 Finally starting to come to terms with the low grip track, having raced exclusively on carpet tracks all winter, Kaja Novotny says he is now missing the practice with was rained out earlier in the week but admits it is getting better. His first outdoor race with new sponsor JConcepts, the Czech teenager is still working on finding the best tire for the conditions, currently using JC Detox in green compound.
View complete event results here.
View our event image gallery here.

---