March 17, 2018
Ryan Lutz has continued on in qualifying from where he left off in practice by taking the opening round of Nitro Buggy qualifying by 6 seconds with a consistent run under overcast skies. It was a familiar story in 2nd and 3rd with the Japanese Kyosho pairing of Yusuke Sugiura and Wataru Takashiro, the latter some 25 seconds back after making too many mistakes with what was a difficult to drive car. Felix Law, who is back racing 1/8th offroad after a 12 month break would end up 4th just ahead of Kyosho returnee Zhan Wei in 5th.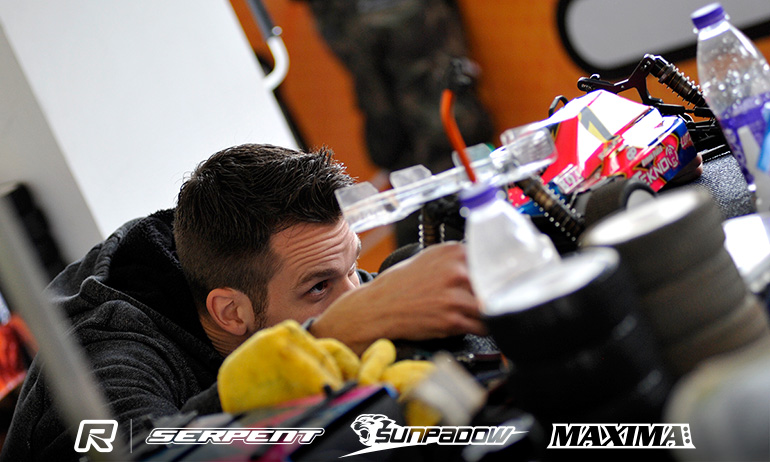 Lutz had a clean and consistent run, having only one small moment with traffic where he lost less than a second, he used Q1 to get a better feel for the car's setup of his Tekno buggy. Having switched to a lighter rear diff and more rear pack for the rest of qualifying he will leave the setup as is and go up in oil in the shocks a quarter each run as he tries to find the best balance between being good over the bumps and on the big jumps. With a view to the one hour final he will also switch to a harder tire as he found the super soft version he was using was starting to tear.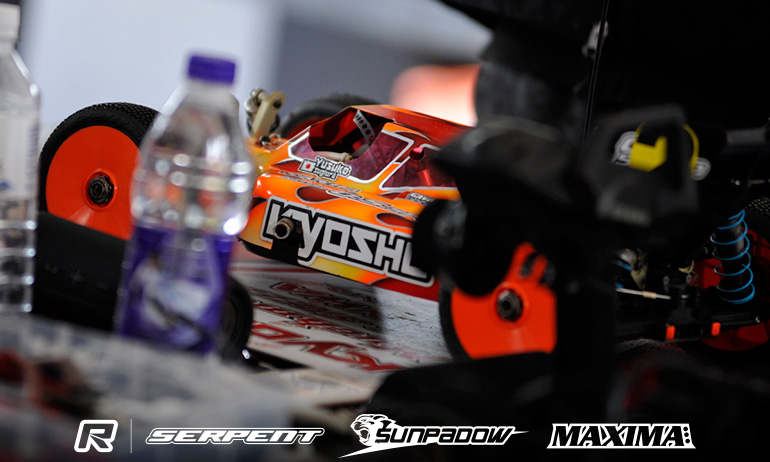 Getting stuck in traffic on his opening two laps of qualifying because of where he started the session, once passed Sugiura said the run was 'OK'. For the next round the Kyosho driver will change to a harder tire saying with the weather more overcast the track surface is less glossy and so not as loose as yesterday and the soft tire he went with was the wrong choice. Not sure of what else to change for Q2, he will use the opening qualifier for EP Buggy to confirm his tire choice.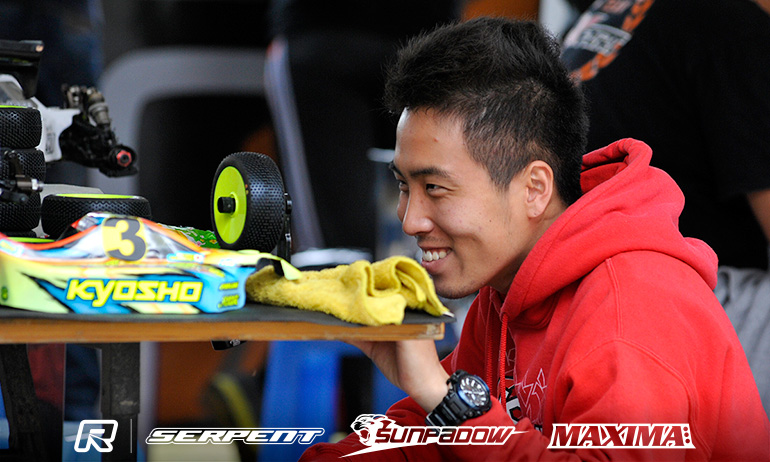 Wataru felt that his car was not so good, despite being able to make the second fastest lap of the round, only a tenth off Lutz, it was not safe to drive. For the next run he will work on making his Kyosho easier to drive and work on tire selection, feeling he still has not got the right compound for the conditions. Also making too many mistakes he thinks he is still getting used to the track and said 'qualifying is practice for me for the final'.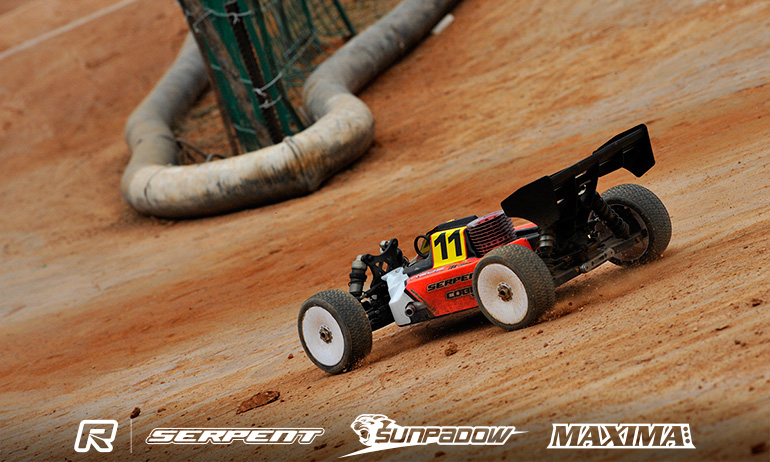 Making a comeback to 1/8th nitro, having last driven at this event last year, Felix Law was pretty pleased to be in 4th. For the run he took it safe and easy to get a good time and will now push a little harder in the remaining 2 rounds, the fastest round from 3 counting. In constant contact with Paul Ciccarello back in the US regarding setup, Law says the car is getting better each run, helped also by the fact that his brand new Reds engine is now run in and it can be leaned out.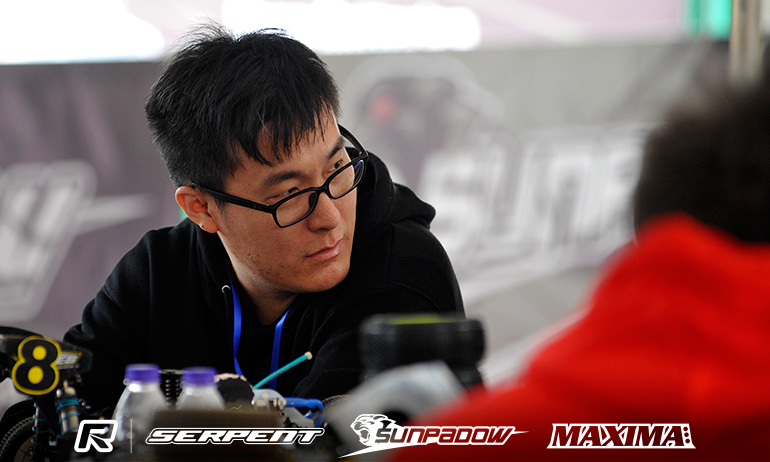 Completing the top 5 for Q1 was Chinese driver Zhan Wei who is having his first event back with Kyosho. His run saw him flip over 3 times so the time was not so good and for the next round will not change anything on the car and simply focus on his driving.
View complete event results here.
View our event image gallery here.

---