May 26, 2018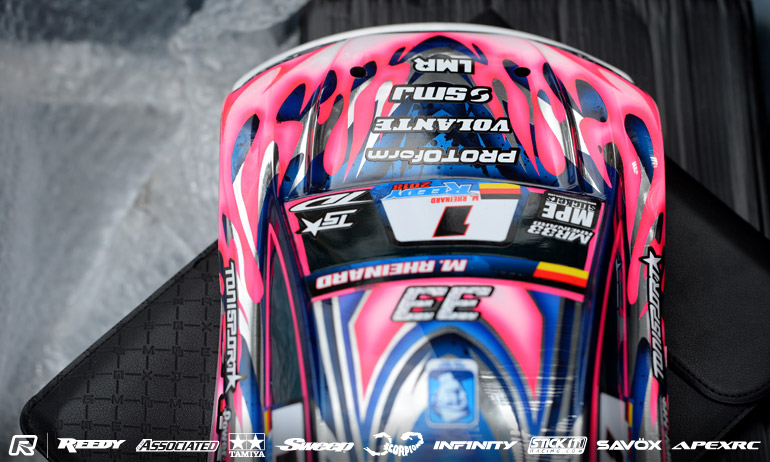 It is all square at the end of the first half of racing at the Reedy Race of Champions with reigning champion Marc Rheinard and Ronald Volker on the same points when dropped rounds are taken into account.  The sixth of the 12 rounds of heads up racing at Tamiya Raceway, would see Rheinard take a win to match Volker's tally of three wins.  With Volker lining up in a separate race, the duo having went up against one another in the previous two rounds, the Yokomo driver couldn't find a way passed Viktor Wilck getting a P2 from 7th on the grid.  For Wilck his win would see him join the list of multiple winners along with Meen Vejrak.  After a rough Day 1 of racing, Vejrak made it two out of two in California this morning winning ahead of Jilles Groskamp to move up to third in the points equal with Christopher Krapp who maintained his run of Top 3 finishes despite starting P8.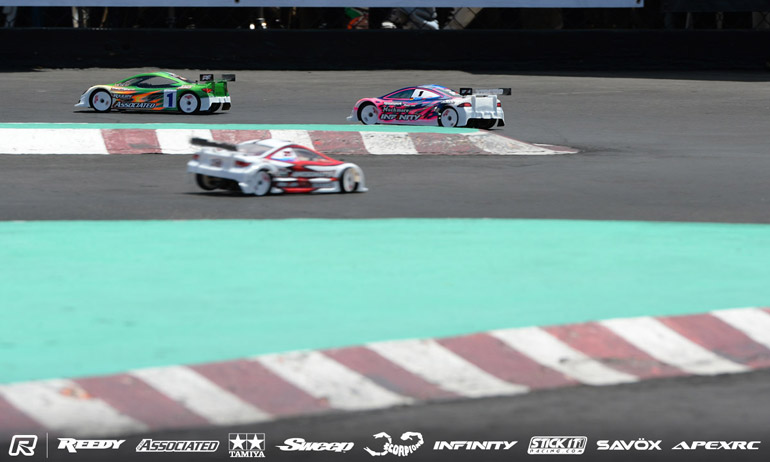 'Important points', was how Rheinard summed up the Round 6 results.  The Infinity driver continued, 'I got a good start because someone crashed in front.  I took it easy behind Keven (Herbert) but then the others were closing but then he made a mistake that gave me the lead.  I messed up one time in the chicane and had no grip for the next lap but I was able to protect my line and once I got back into my rhythm I could take the win'.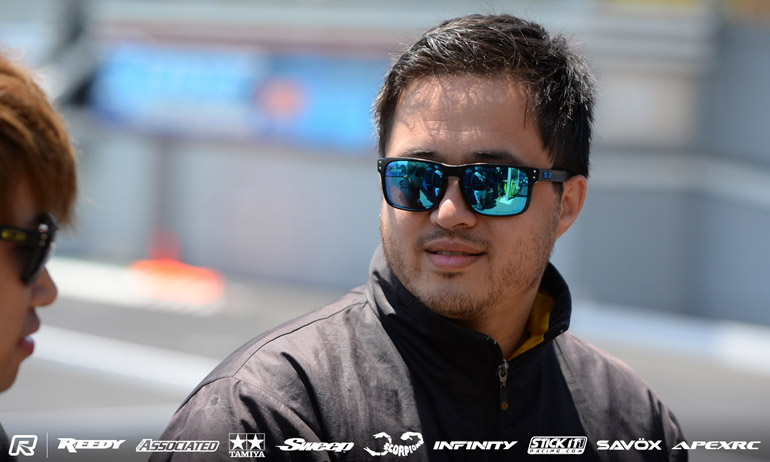 Losing his one-point advantage in the round, Volker said, 'my minimum goal was a Top 2 finish and I'm not unhappy with that but I had a shot for the win'.  He continued, 'I slid once and because I was offline I got dust on the tyres and lost the gap to Viktor. There was only 2-laps to go so I couldn't make it back'.  With the fastest lap for the 3 races of the round, the World Champion added, 'the pace is still there'.  He concluded, 'we are halfway through and things are tight as expected'.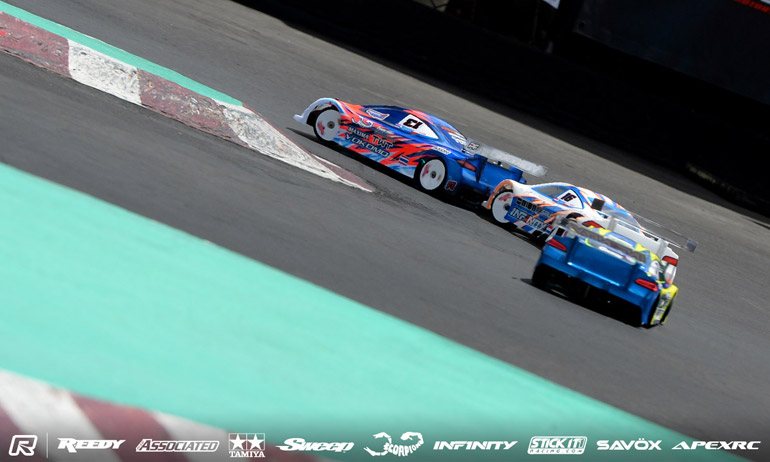 Holding off a gaggle of cars in the closing race of the round, Vejrak said, 'It's a good day today, I had a bad first day'.  Ending Day 1 with a 6th and and 8th, the Thai driver is the first multiple winner of Day 2 saying, 'I hope today continues to be good for me'.  On his Round 6 race, the former 1:10 Nitro World Champion said, 'It was a difficult race. My car was not perfect and I had to block, I'm happy I can make it for 5-minutes. It was hard with Jilles, Jan and Akio all lined up behind me'.  Asked the problem with his car the Yokomo driver replied, 'I need to check the tweak. On power it goes to the right'.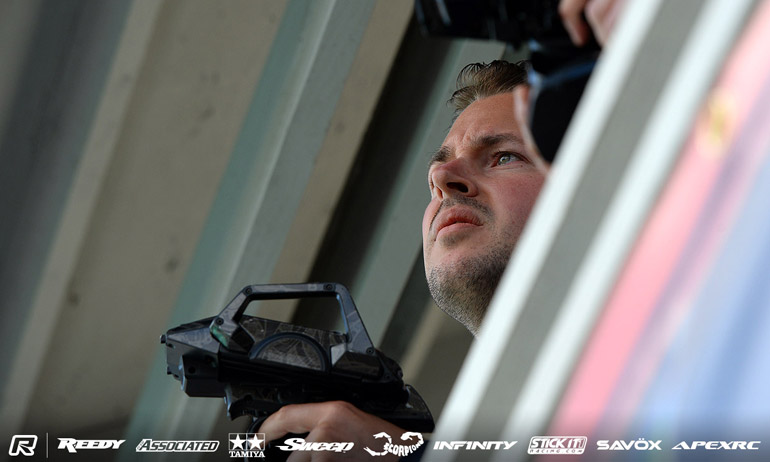 Commenting on his win, Wilck said, 'I got the start and tried to drive safe but thought maybe I would have more time to get a gap but Ronald was already coming.  Then one time I got in the dust and he was there but I knew if I keep my line he wouldn't be able to pass'.  The Serpent driver added, 'we need to improve the car a little bit, we need more pace'.  Explaining the problem he said, 'it is pushing a bit too much in the heat. In the morning it is ok and fast enough but in the heat we struggle'.
View our complete event gallery here.
---