May 27, 2018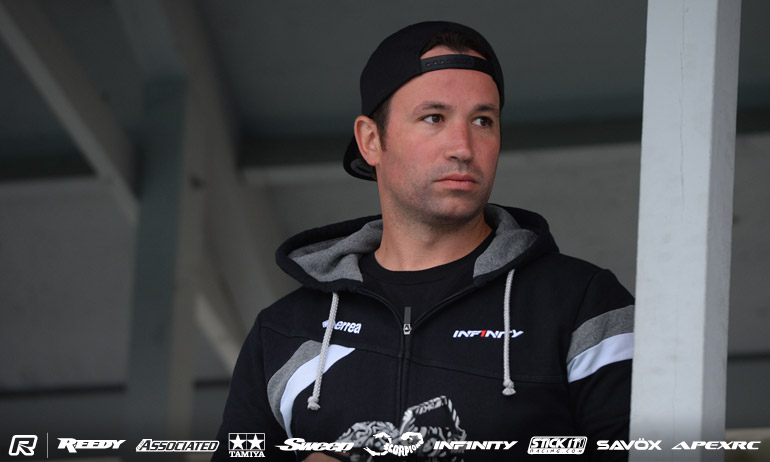 It was a contrasting start to the final day of racing at the 21st Reedy Race of Champions for joint overnight points leaders Marc Rheinard and Ronald Volker. Reigning Champion Rheinard would have the perfect start coming up the grid to claim his fifth win of the event while Volker dropped to third from a front row starting position.  In the first race of the day, early contact at the front of the grid allowed Rheinard to shoot into the lead and pull clear of the field with his race time now giving the Infinity driver the tiebreaker – the combined time of his fastest three races.  For Volker, he started alongside pole sitter Jan Ratheisky but the Xray driver drove a great race keeping the World Champion at bay.  Ratheisky's second win of the event, this one clearly meant a lot to the friendly German. Struggling with his Yokomo in the cold overcast morning conditions at Tamiya Raceway, Volker then got off line allowing team mate Christopher Krapp to slip through for second.  The result means with three races left, and drivers two permitted drops taken out, Rheinard holds a 1-point advantage.  In the other race of Round 9, Akio Sobue took his second win of the event ahead of a Brandon Clements who had a great battle with Randy Caster, Ryan Cavalieri and David Jun.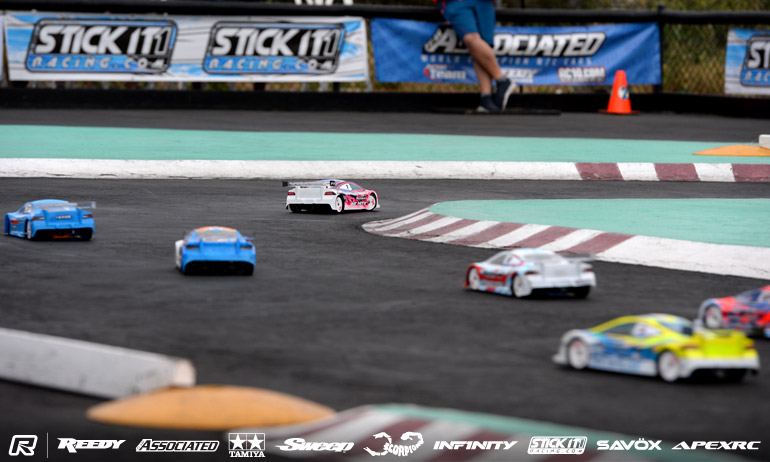 'I couldn't have asked for a better start', was Rheinard's reaction to his 3.6-seconds win over Meen Vejrak and Jilles Groskamp.  Chasing his 7th Reedy Race title, he continued, 'I got lucky in the start. I think Jilles and Andy touched, I'm not sure but I benefited from it and once in front I just tried to keep it on the track and take the win'.  Checking the latest points standing and in particular keen to see the tie break time, which Volker held at the end of Day 2, he said, 'I didn't take any risks but I knew I had to go for a better time and it worked well'.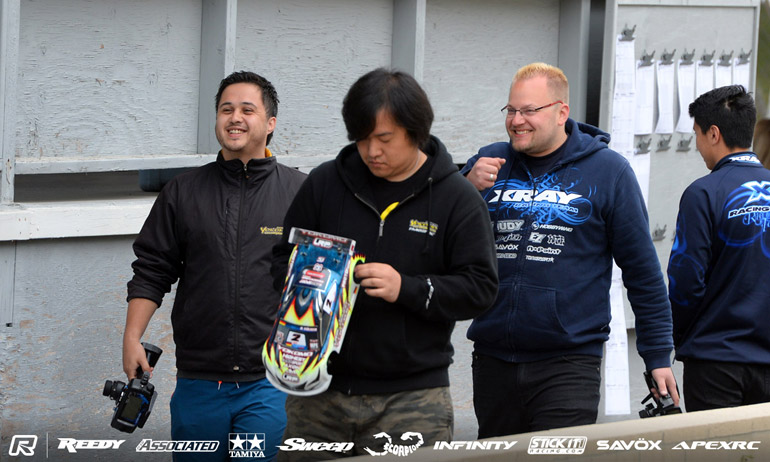 Commenting on a disappointing start to the day, Volker said, 'that was the first time my car wasn't to my liking. It came a a bad time'.  He went on, 'I struggled for overall grip and couldn't put enough pressure on Jan to pass while he was defending well as expected.  I could at least have been second but made a mistake and got dust on my tyres and lost second.  At least I gave it to Christopher'.  Set to start Round 10 third on the grid with Rheinard lining up 7th in the same race he said, 'for the next race we will make changes but we need to wait to see if the sun comes out'.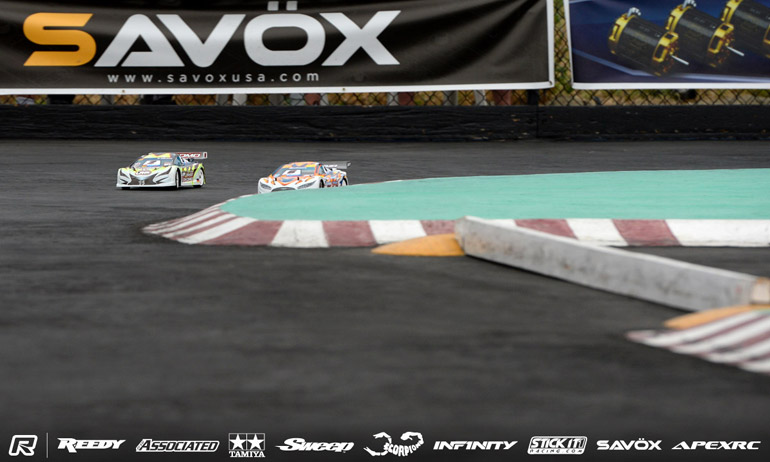 Krapp, who is in a battle with Viktor Wilck for the final podium position said, 'they were important points to get second.  I got a good start right away and my car was again on point so overall it was good for the podium'.  Set to start his next race on the front row the Yokomo driver said, 'finally I got a front row race but it will be a tough one with Akio, Meen and Viktor in the same race.  The main goal will be to take points from Viktor'.  Commenting on the first race of the day, Wilck said, 'that was not good'.  Finishing 4th, the Serpent driver said, 'we changed the flex and it was way to loose so I couldn't fight'.
View our complete event gallery here.
---