May 27, 2018
Marc Rheinard has bid farewell to the iconic Tamiya Raceway with a 7th Reedy Race of Champions title. Having come into the final day of the event, at a track many believe is what makes the unique format race so special, after starting the day with a win the Infinity driver wrapped things up in the penultimate round of racing.  His 5th Reedy win at the track, which will disappear later in the year and become a storage facility, Rheinard's man rival Ronald Volker needed a win in the 11th round after suffering a DNF a round early.  With Rheinard up in the first race of the round, he made that quest even more difficult for his fellow countryman by taking his sixth win of the 21st running of the unique heads up racing event. For Volker, his disappointing day continued as he could only manage 5th in his race behind Viktor Wilck handing Rheinard the title and the honour of being the last Reedy Race winner at the Tamiya track.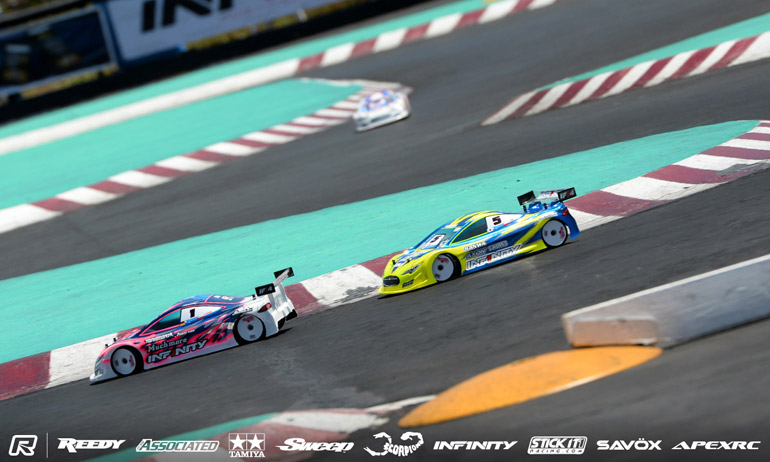 'I knew I had a pretty good chance in the last two races and Ronald had to win at least to beat me.  I won my one and he finished fifth.  It was not an easy race but everything worked out perfect today'.  With a 50% winning rate over the 10 times at which the race has been held on the Tamiya track he said, 'for me this is one of the best tracks and it is a shame it is gone for the Reedy Race. It was this track that made the race so special'.  He continued, 'I'm happy that I can call myself the last person to win the Reedy at this iconic track. It's also a nice feeling to take my 7th Reedy title'.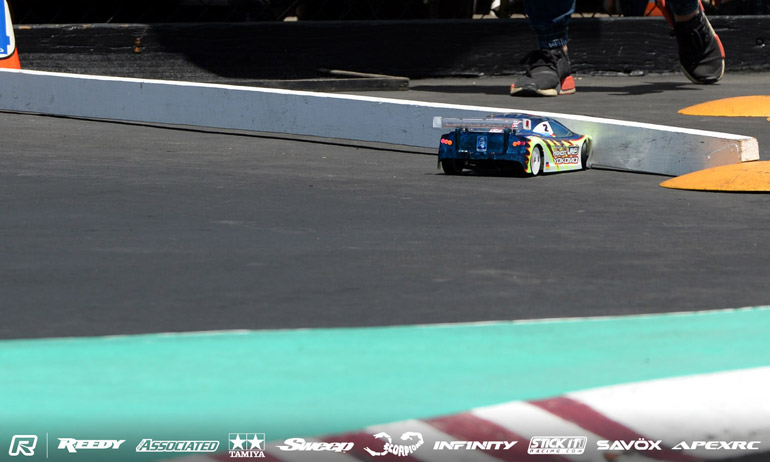 'This was not my day', was an understandably disappointed Volker's reaction after conceding the title.  The former 3-time Champion continued, 'in that race I started last, was still last after 1/2 a lap and then somehow got collected to be even more last by quite a big gap.  The track conditions were difficult but the car was great again.  My pass on Viktor was a lap too late. I didn't know we got caught on the line.  If I had got him I would already be 2nd overall although that was not my goal'.  With Wilck having a chance of denying him second overall he said', 'I just need to better my fifth but because I race last I will know what I need to do'.  He concluded, 'Anyway finishing second wasn't my goal arriving at the track this morning. There was not much more I could do for today and my congratulations to Marc'.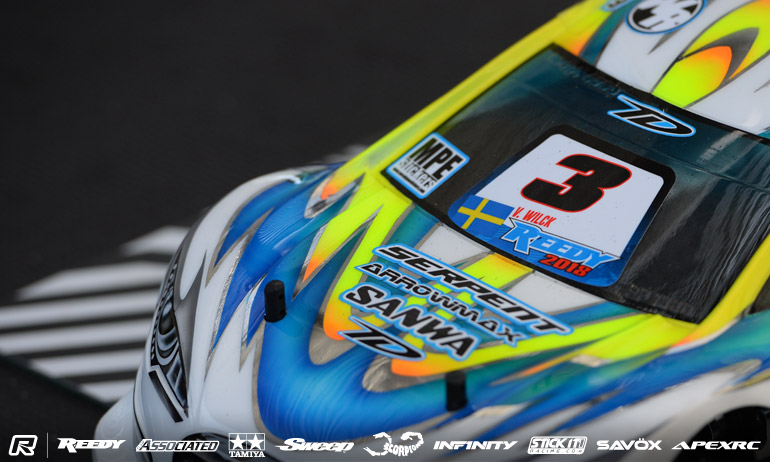 With his advantage over Akio Sobue and Christopher Krapp down to a single point, Wilck said, 'with this tyre and the temperature my car was pushing too much'.  Asked about his battle to hold onto the final podium step, the Serpent driver replied, 'I just need to beat Akio and Krappi'.  With all three running in the same race in the 12th & final round, he continued, 'I start behind Akio and ahead of Krappi so we will have to see how it goes'.  On his slim chance of taking 2nd from Volker, he said, 'Ronald also has a tough heat so who knows'.
View our complete event gallery here.
---