May 25, 2018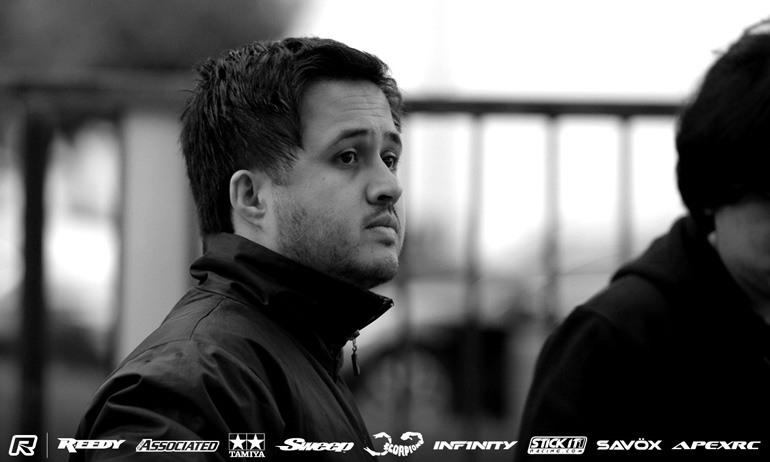 With the 21st running of the Reedy Race of Champions getting underway tomorrow with the first of 12 rounds of heads up racing over 3 days it was Ronald Volker who set the pace in practice today at Tamiya Raceway.  The final time the legendary race will take place at the iconic track which come September will no longer be, a wet surface greeted competitors this morning resulting a 2-hour delay to the start of practice.  While the track dried, drivers faced much cooler conditions than normal as the sun never managed to break through the thick cloud cover with it particularly cold for the 4th and final round of practice.  Fastest both in outright lap time and over 3-consecutive laps, Volker led the way from JJ Wang with Christopher Krapp third quickest.  For reigning champion Marc Rheinard the day would end with him 5th fastest with him declaring he is 'not as confident as I was after practice last year'.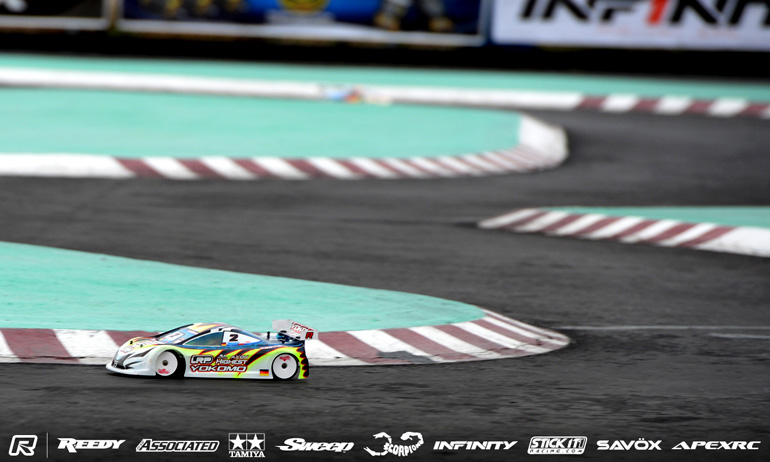 'Practice was good for the team but this race is not only about pace but also having luck in the race. Anyway, so far it is a good start', was Volker's reaction to topping the times.  The World Champion continued, 'I ran two cars and both had good pace so depending on the conditions of the track I can swap cars to suit'.  Asked about today's colder than usual conditions the Yokomo driver said, 'we are not allowed tyre warmers and the tyre compound is a little hard for the temperatures today so it took a couple of laps to get them working. Normally the evening time should be the faster but it was slower, these tyres are not for when it is that cold'.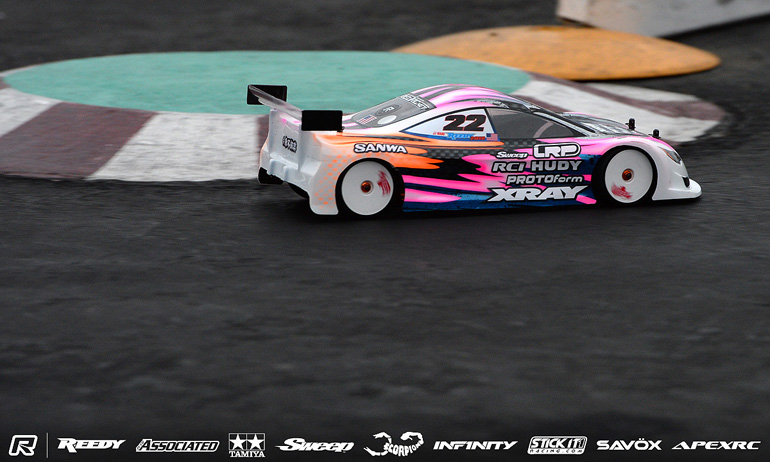 Summing up his day, Wang said practice had gone 'not bad'.  Joking 'I didn't hit the kink', the track's infamous kink ending many driver's quest for glory, the Xray driver said his main focus was 'trying to get comfortable with the car'.  'Trying different stuff throughout the day' with car set-up he said, 'the track changed over the day which made it much harder to find a set-up but I think we have a good base now'.  Given the RROC heads up race format he concluded, 'but tomorrow is going to be a different story'.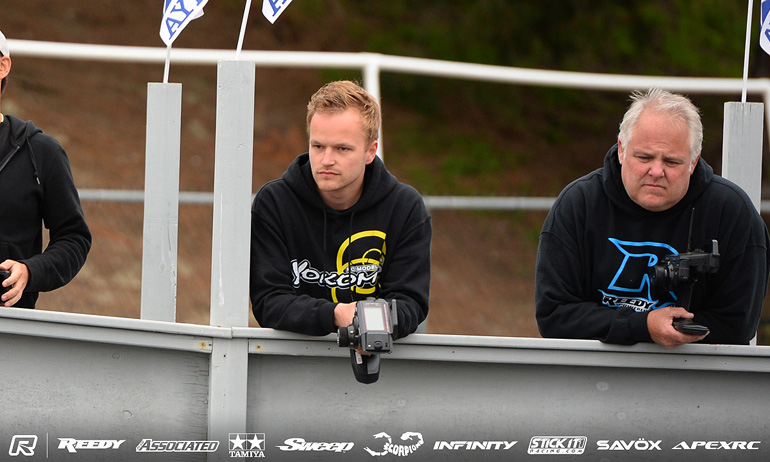 Krapp said, 'Overall practice was good. It started out well and I knew what to do for this track as it is my fourth time here so I focused on getting into a rhythm as the car was working fine'.  The German who finished runner-up to his Yokomo team-mate Volker in 2016, continued, 'my pace is good and also is Ronald's so we are race ready but hopefully we will get some sunshine for the racing'.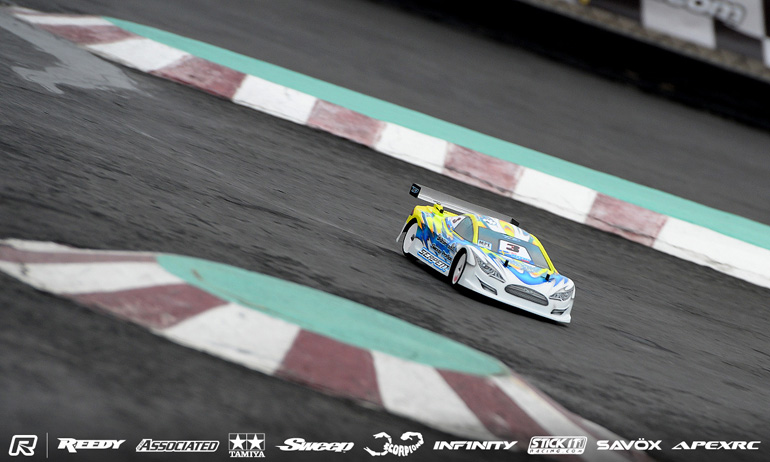 'Pretty decent' was how Viktor Wilck summed up his performance after ending practice 4th fastest.  The Serpent driver, who made the podium last year, added, 'we tested some small things all day and think we know what to run tomorrow to have a safe car'.  He went on, 'Ronald is a little faster but after him it is very close'.  On the challenge of the today's cold conditions the Swede said, 'it made the car very loose at the beginning so we will need to do a good warm up before the start but hopefully its warmer tomorrow so its not as big an issue'.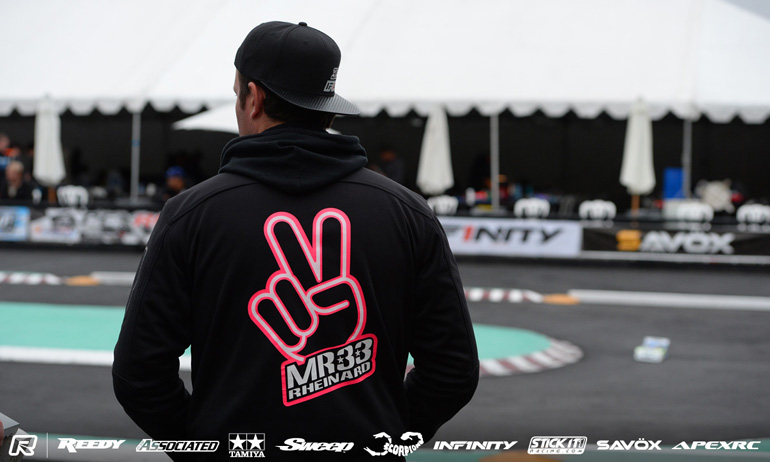 Chasing his 7th Reedy Race title and wanting to win for the final race on what is one of his favourite tracks, Rheinard said, 'the biggest problem is it is really really cold and the tyres take a long time to get up to temperature. It is hard to say exactly were we are at but I am not as confident as I was after practice last year'.  The Infinity driver continued, 'I have no feeling in the car and the pace is not where I want it to be'.  He concluded, 'I hope it warms up for the racing'.  Behind Rheinard, 2015 podium finisher Meen Vejrak completed the Top 6.
View our complete event gallery here.
---