August 17, 2018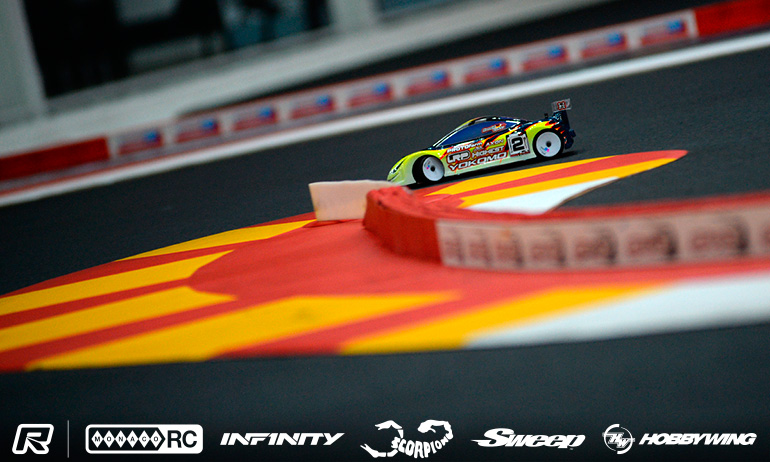 Ronald Volker has set the pace in the first controlled practice at the Electric Touring Car World Championships in South Africa. With finally things turning official after 10 rounds of free practice, the Yokomo driver set the fastest 3-consecutive seeding laps ahead of yesterday's free practice leader Bruno Coelho, the pre-race favourites separated by just 2/10ths around the large Welkom track.  Behind, Viktor Wilck put in the 3rd fastest time, the 2016 podium finisher only 8/100ths off Coelho. Christopher Krapp was next up with the fourth quickest time ahead of Alexander Hagberg with Freddy Sudhoff completing the Top 6.  Tyre management was an important element of CP1 with drivers having to run new tyres in the opening two controlled practices before reusing them for CP3 and more importantly the opening qualifier which takes place this evening.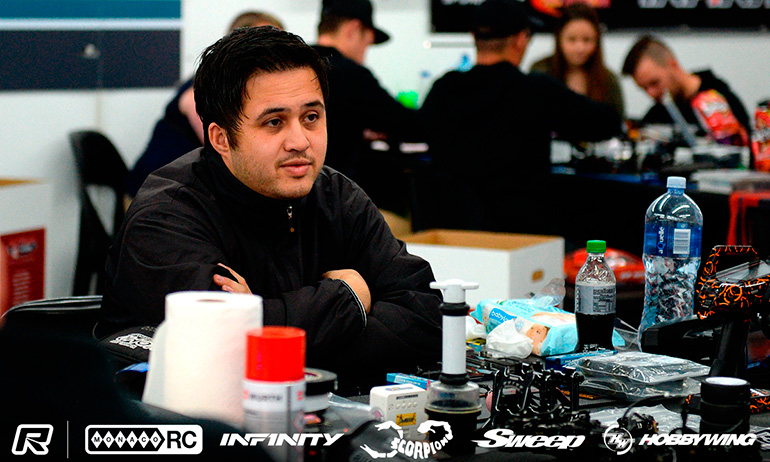 'It is close between all of us', was Volker's reaction after CP1 adding, 'It not just me and Bruno but Freddy & Christopher have pace so it should be an interesting day'.  The reigning champion continued, 'I focused on the 3-laps at the start and then backed off within the rules to save the tyres for later or the first qualifier'.  Running new tyres for CP1 & 2 drivers must complete the run and do so within a minimum pace in order to prevent drivers from saving tyre to have an advantage for Q1, which must be run using tyres from the earlier controlled practice runs.  On his car Volker said, 'we keep changing small things and it is getting slightly better but there is still room for improvement but overall I'm happy together with Christopher to be on the pace'.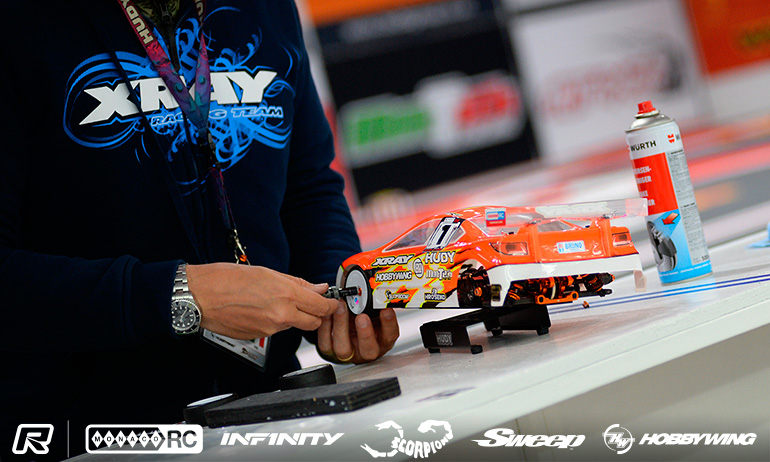 In contrast to his rival Volker, Coelho summed up the first of the three controlled practice runs with 'it was so so'.  The Xray driver added, 'we tried to find out our pace and it was not as expected. We are missing some speed'.  Winner of the Warm-up Race, he continued, 'basically we are looking for steering without losing the rear. We will try something different and still have some ideas but for sure it is difficult at the moment.  We try many things and can't go fast but nothing is easy so we will work to find the solution'.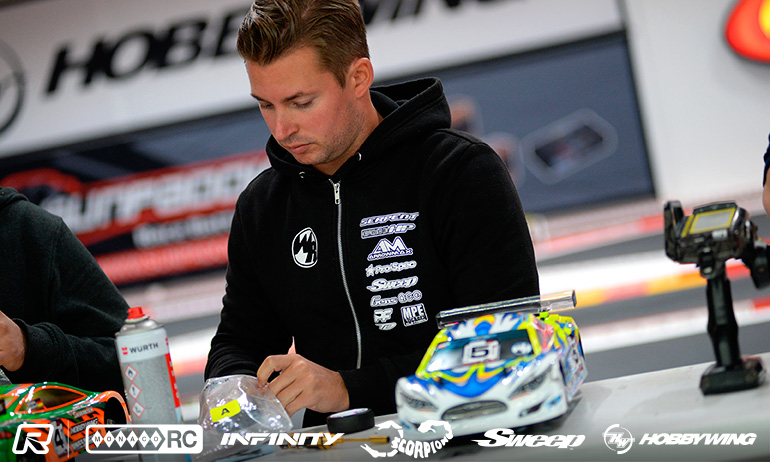 'Better' was Wilck's thoughts on CP1.  The Serpent driver said, 'we change many small things and went back to what I thought would work and finally improved our pace a bit'.  Asked about changes for his next run, the Swede replied, 'I think for now it is OK and maybe I will just drive to check which set of tyres is best'.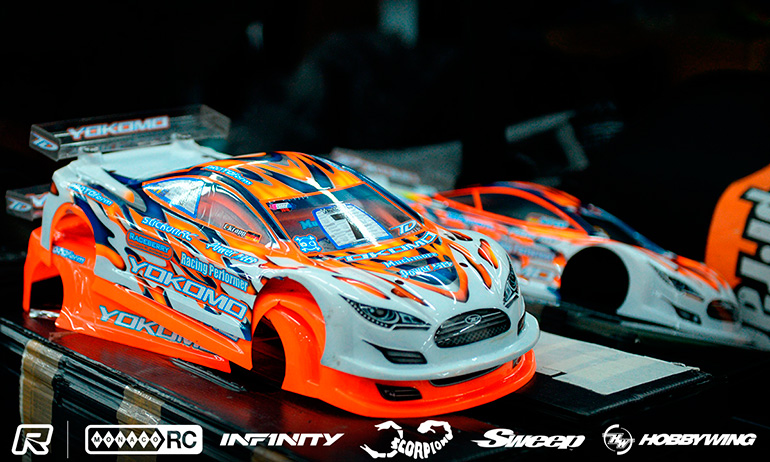 Krapp described his first seeding practice as 'a solid run' adding 'I have been happy with the car since a few runs now'.  The German said, 'It is pretty close up front but 3-laps are not really what count its the 5-minutes and my car is good on that.  We have had too much practice and now I just want to go racing'.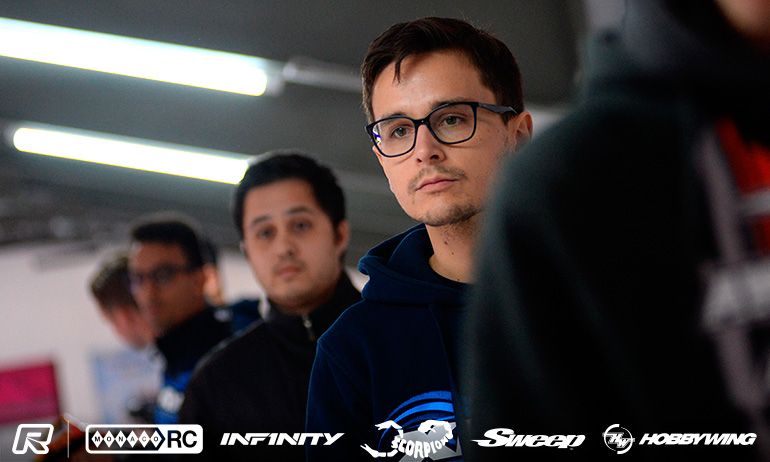 'Decent but still looking for more pace', was Hagberg's summary after CP1, the Xray driver added, 'I am still looking for a bit more steering'.  Running an all green bodyshell, he said, 'it had a different mounting position. It was more forward and initially it was better but I need to check the overall lap times'.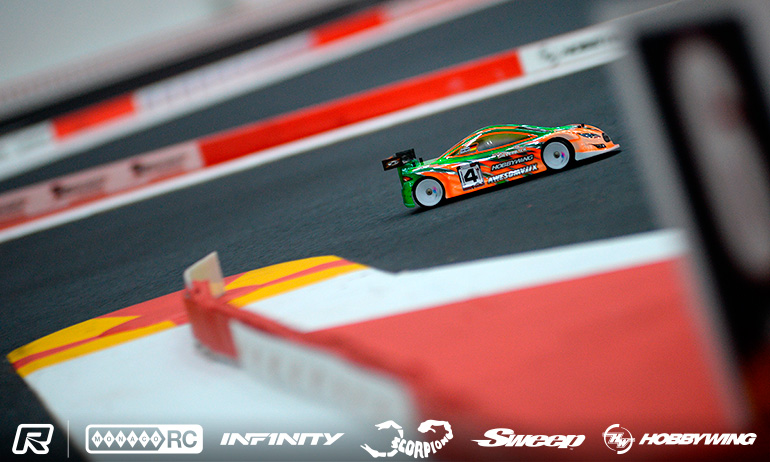 Sudhoff was pleased with his pace saying, 'we made a small set-up change and it felt very balanced and consistent'.  The Awesomatix driver concluded, 'I think everyone saved tyres a little because we have to use them again but I am very confident with our car'.  Behind the German, Thailand's Meen Vejrak posted the 7th fastest time ahead of France's Loic Jasmin wth Nicholas Lee and Jan Ratheisky completing the Top 10.
View the complete event results here.
View our event image gallery here.

---