November 8, 2018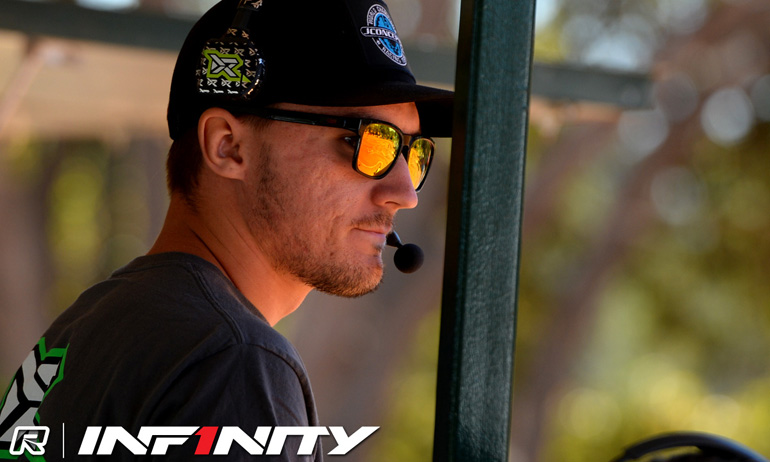 After a tough day yesterday, David Ronnefalk has opened the final day of qualifying at the 1:8 Offroad World Championships with a TQ run.  Having kicked off the event with a TQ in Q1, the HB Racing driver topped the times for a second time in the penultimate round ahead of last night's Q4 winner Davide Ongaro.  Building on his big improvement in the fourth round, Spencer Rivkin completed the Top 3 being just 0.034 behind Associated team-mate Ongaro.  Robert Batlle would be the best of the Mugen runners setting the fourth fastest time ahead of top Xray for the round CJ Jelin while Jared Tebo once again completed the Top 6.  Having held the overnight TQ, it was a rough round for Ty Tessmann who made a number of mistakes that resulted in being 7th fastest – his first time being outside the Top 6.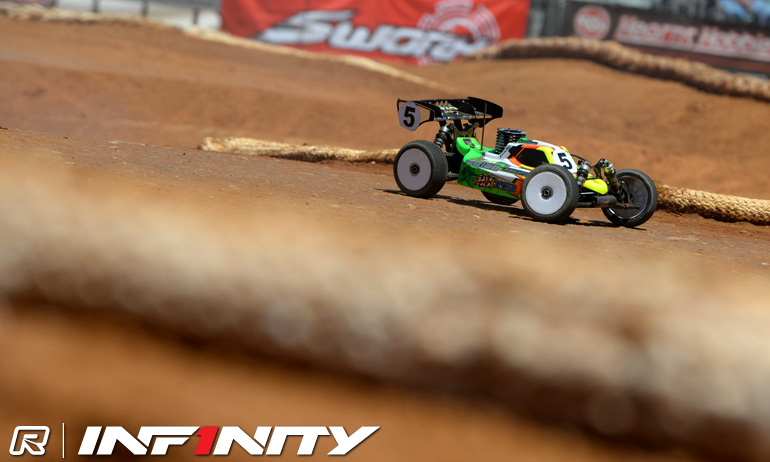 'It feels like back to where we should have been yesterday', was Ronnefalk's reaction to his TQ run.  Having broke in Q3 and then had an engine issue in Q4, he added, 'we had some back luck yesterday but got a good night sleep and rest for today'.  The defending World Champion continued, 'I just had a roll on the step down on the right side where I broke yesterday but I was able to save it. Other than that it was clean'.  On his car he said, 'I think we could have went on the different tyre.  I ran (JConcepts) R2 Reflex and probably should have ran R2 Detox but I can't complain because it was a TQ run'.  With a P70 from Q4 as one of his counting scores, 4 of 6 round to count, the Swede concluded, 'Now I got to go out there in the next one and make sure I put it in the Semi'.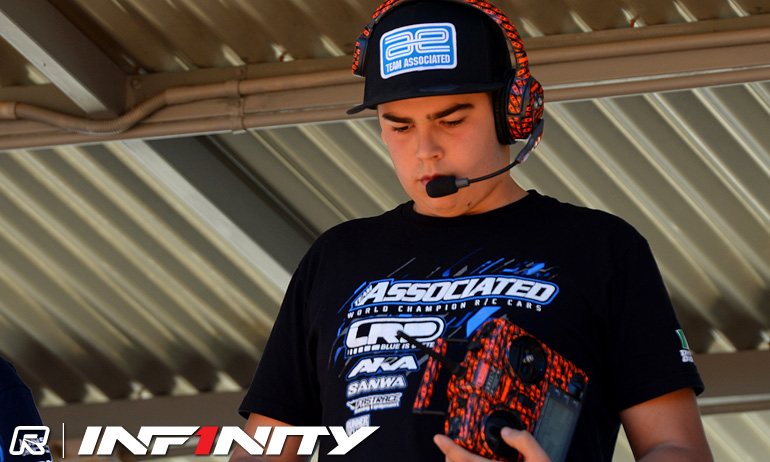 Commenting on his run Ongaro said, 'It was good. I just had one mistake, I flipped, which cost me 3-4 seconds'.  Running an unchanged package from when he put in a TQ run in the second of yesterday's runs, the only difference the Italian reported was, 'there is one new bump at the step up step down'.  Asked about the final qualifier, he replied, 'I drive again at the same time like yesterday. In the evening after they water the track so we will leave the car as is because it worked good last night'.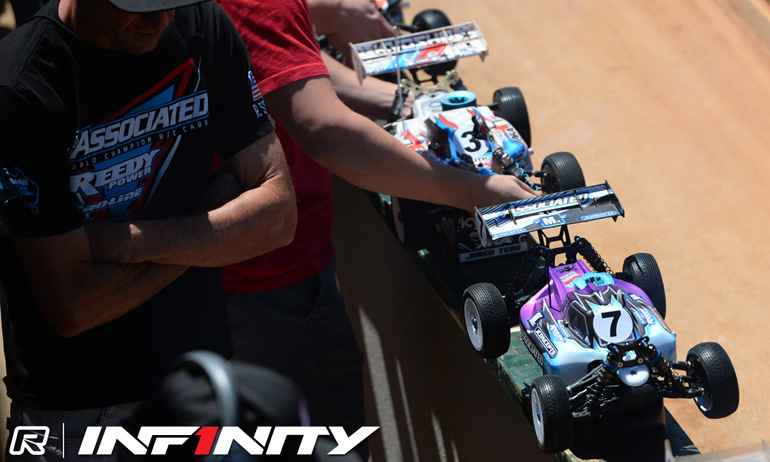 'A lot better run for sure. We picked the right tyre and right compound' was how Rivkin summed his best qualifying run so far.  Running JConcepts Stocker in O2 compound, the American went on to say, 'there is still a lot more improvement to be got from my driving. I had a bobble that cost me maybe 2-seconds but I am excited to drive the car now and not have to change it.  The next one I can just go and drive and pick the tyre accordingly'.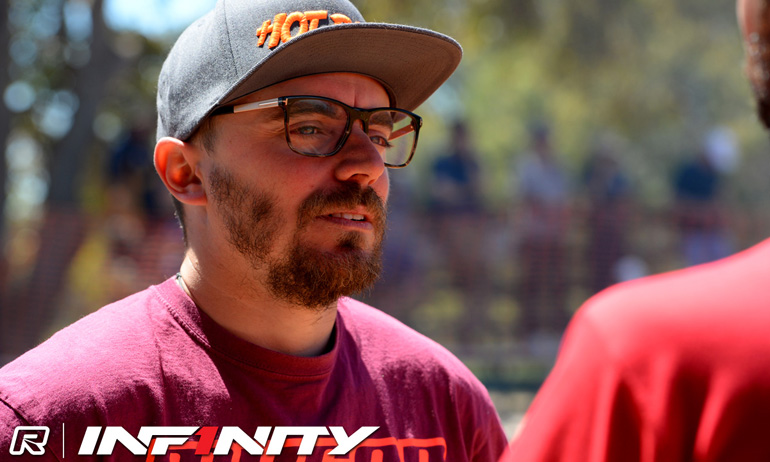 Batlle, who was second fastest behind in Ongaro in Heat 1, described his performance as 'not bad' but added, 'I think we again had a slower track. Ours was so dusty'.  Having had issues with how his car was squatting yesterday, the former World Champion said, 'I think the car was a little better today. I had to push less to go fast but we still having the squat issue. It's cost me about half a second (a lap) and if we can find that we can fight for the win'.  Comparing the rear of his car with that of team-mate Ryan Maifield, afterwards he said, 'Ryan and me run quite a different set-up and he is not having the same issue so I will try to get a set-up somewhere in the middle of the two'.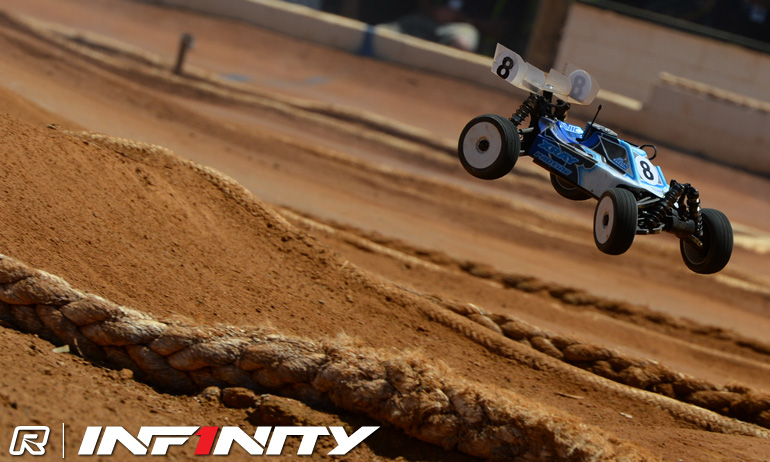 Having impressed with his opening qualifying run in which he was 4th fastest, Jelin was pleased to be able to back that up with a P5 in Q4 after issues in Q2 and Q4.  Suffering an engine flame-out last night, the 14-year-old changed engine, pipe and fuel tank for Q5 and was pleased with his performance.  He said, 'the run itself was really good. I picked up the pace half way through and kept it to the end. The car was really consistent and easy to drive. It was a good run'.  Looking to the final qualifier, drivers having almost a 7-hour wait between runs, he said, 'I think we will leave it the same, tyres, everything'.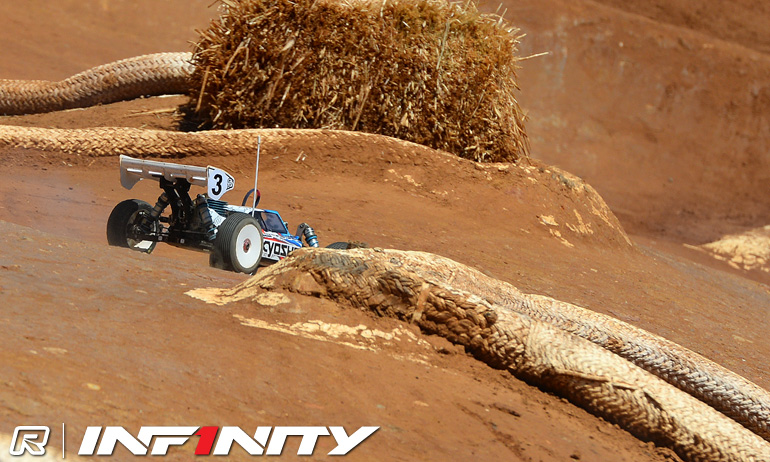 A rather upbeat Tebo said, 'that was really good'.  He added, 'We made no changes again.  My package felt awesome but I just crashed again.  I think I was leading but at the table top on the left I hit the jump weird and crashed. I got into my rhythm again but at the double I jumped too far to the right and came up short for the triple'.  The multiple Electric Offroad Champion, for who the nitro title has eluded him, said, 'I was really on pace and had a Top 2/TQ run. I just need to get a clean run finally'.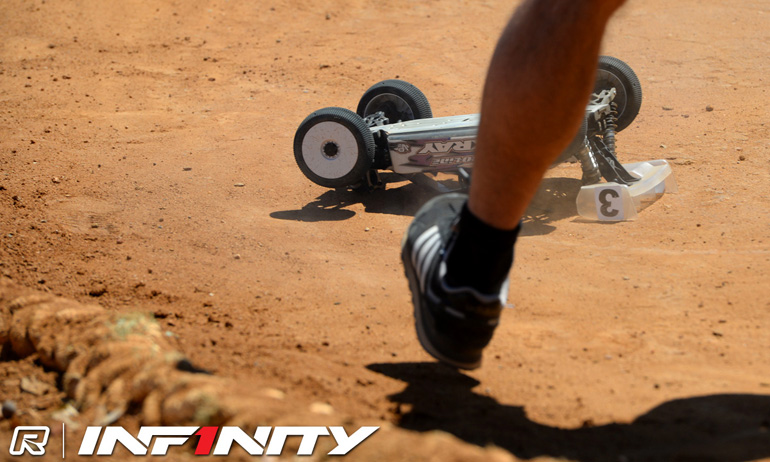 Asked about his run Tessmann explained, 'we tried a different tyre and it was super good for the first 4-minutes but then I had a couple of mistakes.  I had to be marshalled 3-times. They were all mistakes on my own. If it had of been a clean run it would have been ok'.  The former Champion concluded, 'it sucks as it was the best track we've had and we threw it away'.
View the complete event results here.
View our event image gallery here.


---