November 10, 2018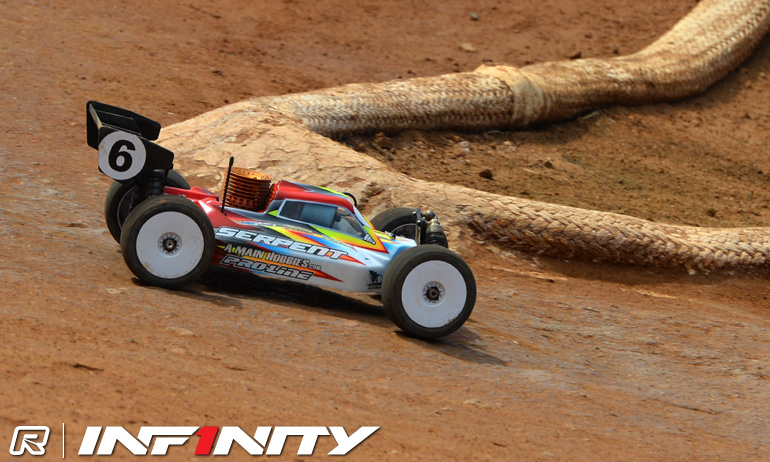 The all important Semi Finals line-up has been completed in Perth, Australia, with 24 of the record 200 plus entries remaining in contention to become Champion of the 17th running of the IFMAR 1:8 Offroad World Championship.  In the first of the half hour Quarter Final encounters it was Billy Easton who came out on top of a very closely contested race.  Starting sixth on the grid, the Serpent driver had to work hard for the top bump up spot having to fend off Aaron Stringer and Joao Figueiredo, the trio crossing finish line in a train.  Starting on pole, Adam Drake led things initially before a mistake at the 5-minute mark allowed 5th place starter Figueiredo to go to the front for much of the race before a mistake dropped him back into the chasing pack.  Maintaining the final bump up position, Drake looked on target to progress to the Semi but with in the final 4-minutes lost position to a recovering Renaud Savoya.  Starting second, the TLR driver had a rough opening few laps which were compounded further by issues with a bad refuelling on one of his fuel stops and he found himself down in 9th.  With a Semi Final position at stake, Drake put in a stellar charge to take back the position and was closing on the Frenchman but going long on refuelling he came up short and in the final minute his Mugen came to a stop in the middle of the track allowing Savoya to cruise to fourth and onto the Semi final.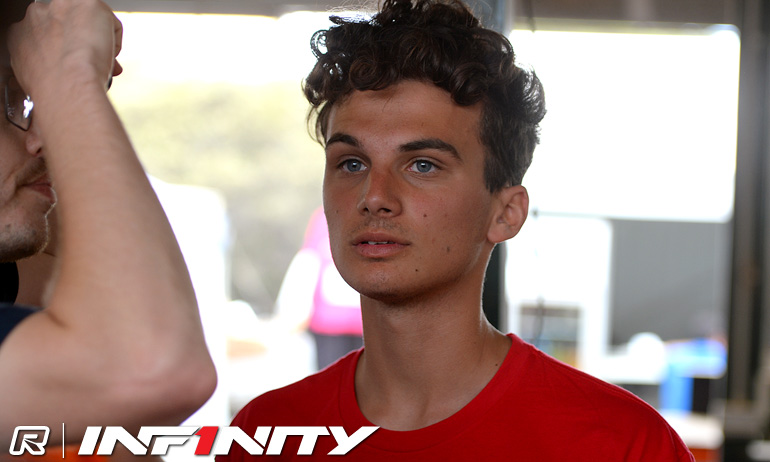 In the second of the Quarter Finals, thunder & lighting striking during the race, Italian Kyosho driver Riccardo Berton took the win ahead of Team Associated's Aussie star Kyle McBride and the HB Racing of Cole Ogden.  Starting on pole, McBride gave up the lead to Ryan Lutz on the opening lap before an error two laps later dropped the Tekno driver down the order.  Worse was to come for the American however with his challenge for a Semi Final start ultimately scuppered by a flame out.  Team Associated's Cole Tollard secured the final Semi bump position finishing 5-seconds ahead of former World Champion Atsushi Hara who bows out of what is his final 1:8 Offroad World Championships.
View the complete event results here.
View our event image gallery here.


---