January 26, 2019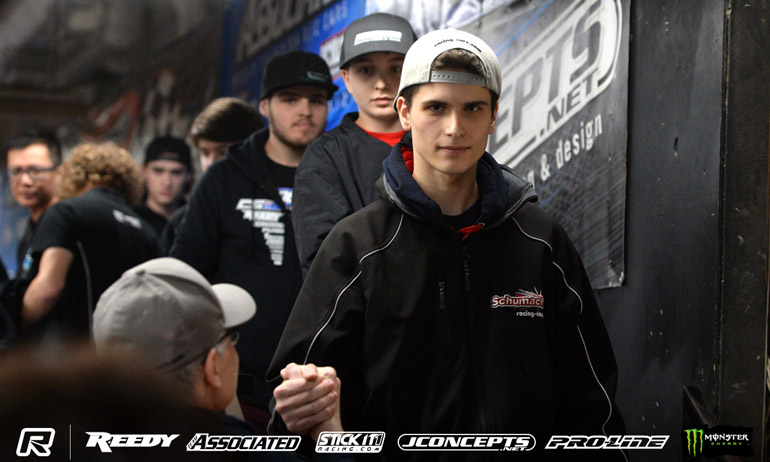 The results of the penultimate round of 4WD action at the Reedy Race of Champions has mixed things up on the leader board with Schumacher's Michal Orlowski claiming victory in a loaded race to move into contention as 2nd place through 5th all sit on 15 points, two off new points leader Jared Tebo.  Lining up on the front row alongside CJ Jelin for the last race of the 5th round, Orlowski came out on top with a late pass on his fellow teenager but it was the result of the drivers behind that really mixed things up.  With the back row made up Ryan Maifield and Ryan Cavalieri, Tebo starting 7th and David Ronnefalk 6th, the stage was set for the first big showdown of this year's event.  Racing for third, Maifield and Ronnefalk would go at it with the Swede holding strong to any challenge from the American.  With just over a minute to go it looked like Maifield had found a way passed after Ronnefalk went slightly too hard into the raised corner and went wide but the HB Racing driver came back full punch leading to the contact that saw Maifield come off worse.  While Ronnefalk got third, Maifield dropped to 6th behind Cavalieri and 4th placed Tebo with the two exchanging words over the incident.  Ty Tessmann opened his day in the best way possible with a win in Race 1 over Lee Martin, Dakotah Phend and defending Champion Dustin Evans.  For overnight leader Joe Bornhorst it was a contrasting start to Day 2 as he ended up 9th, his race going downhill after an early mistake while running third.  The win would go to JP Richards who saw off Spencer Rivkin.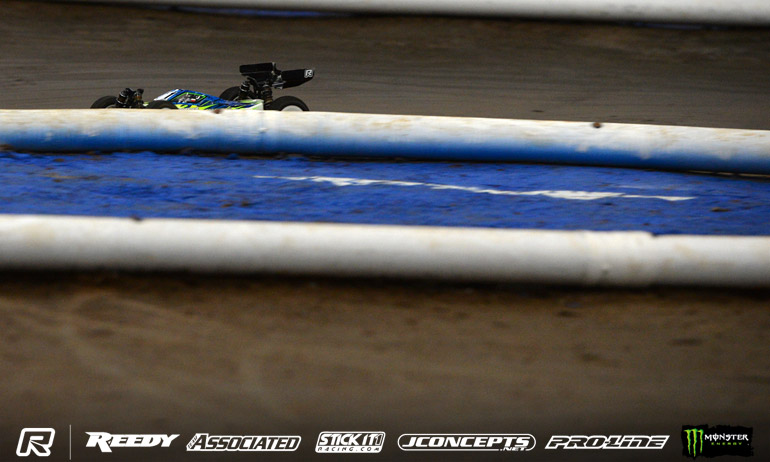 Claiming his first win at the Reedy Race, this his fifth time taking part in the legendary race, a very happy Orlowski said, 'Tanner (Denney) got me on the start so I dropped to fourth. I was lucky to get through the crash and came out second behind CJ and then had David behind me.  Then I could see the battle between David, Maifield and Tebo and slowly started catching CJ.  We had a good battle the last few laps and I was able to pass him when he had a small mistake and finally get a win'.  He continued, 'the car has always been there but I was just not delivering the results.  We are there now in the points and my next one I have a good starting position so I hope to finish off 4WD strongly'.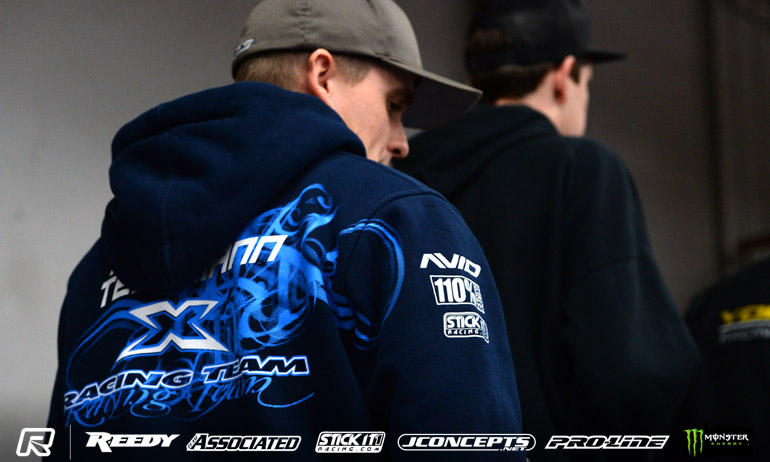 Becoming only the third driver to double his winning tally so far, this year's track layout preventing any clear early points leaders, Tessmann who managed only a 6th in yesterday's closing race, said, 'Everything went to plan that time'.  The Xray driver continued, 'My tyres are getting low so its getting a bit uncomfortable but Cavalieri and Maifield have similar thread left. I hope I can get good points from the next one. I am starting on the 2nd row behind Cav and Maifeld so it is going to be pretty high pace I think'.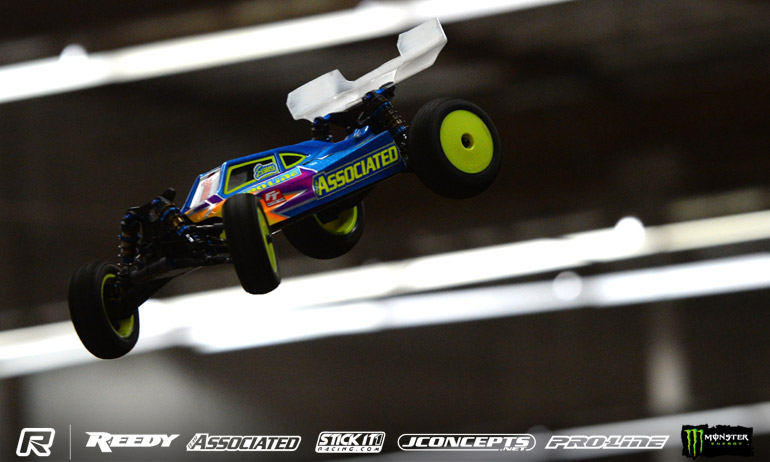 Sitting 8th in the points, four down on leader Tebo, Evans summed up his fourth place with, 'I done as good as I could have from there'.  Starting 7th, the Associated driver continued, 'I still don't have the speed I need but I don't think even with more speed it would have made much difference that time'.  Looking forward to the switch to 2WD, he said, 'I am going to change quite a bit of stuff again.  I can't make it worse but the way it is now is not comfortable for me'.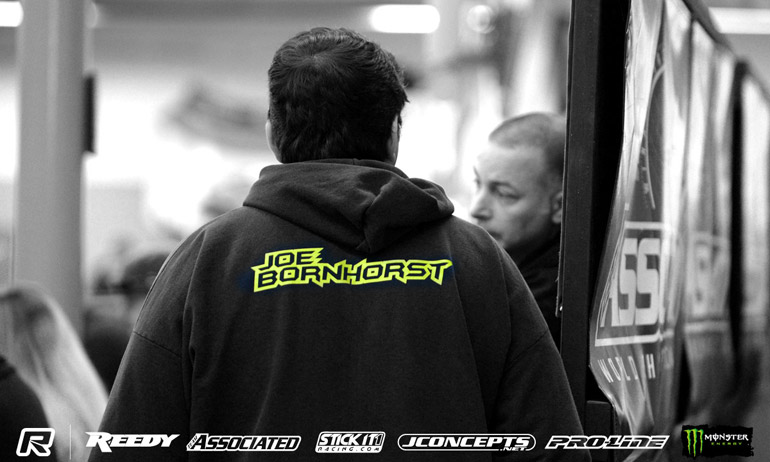 The surprise star of Day 1, summing up his race Bornhorst said, 'I made a good start but then I cased the the double double and dropped back to 6th or 7th and then I wasn't driving good.  That's the reason they have throw outs'.  He concluded, 'the car is fine. That one was on me'.
View the complete event results here.
View our event image gallery here.

---