January 27, 2019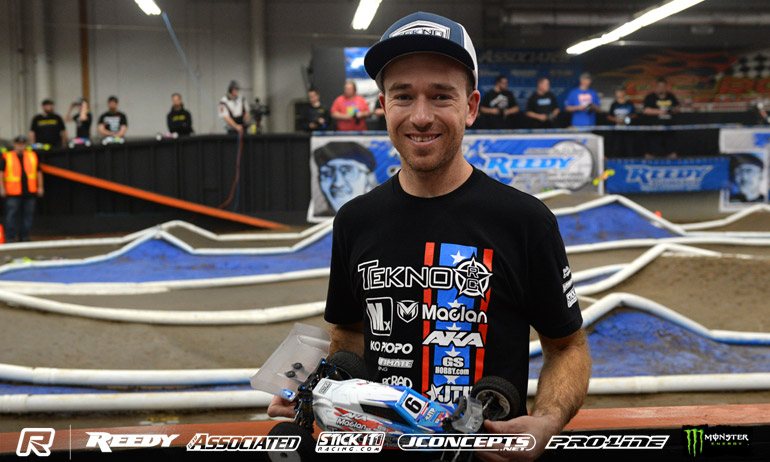 Jared Tebo will go into the final day of the Reedy Race of Champions tomorrow as the points leader with four races separating him from potentially winning the legendary race for the first time.  Having ended 4WD as joint points leader, the new Tekno signing made the perfect start to 2WD backing up his first round win with a second win ahead of another of the Round 1 winners Ryan Maifield.  Currently as it stands Tebo has a 3-point lead over both Maifield and Ty Tessmann, the Canadian getting a third from today's final round.  Joining Tebo in taking wins in the second of the six scheduled 2WD rounds would be David Ronnefalk who held off Ryan Cavalieri and Spencer Rivkin who somehow survived three errors to hold on for the win just ahead of 4WD double winner Michal Orlowski, the Schumacher driver having come through from 10th on the grid.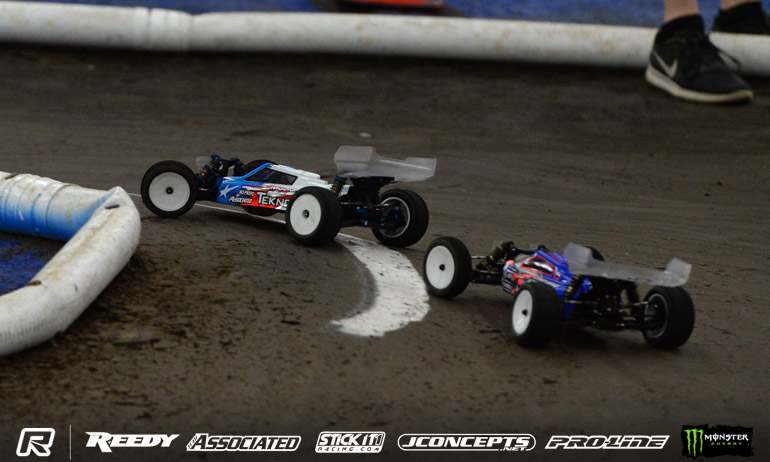 Reacting to being on a roll in 2WD, Tebo said, 'It seems that way' adding 'that was my first front row start and I almost threw it away on the first lap but luckily I landed on my wheels'.  Enjoying a resurgence in form, the American continued, 'I had to rebuild my diff so I was stressing a bit at the start but I settled down.  Then I had Maifield chasing me down so I couldn't be any happier to win that one'.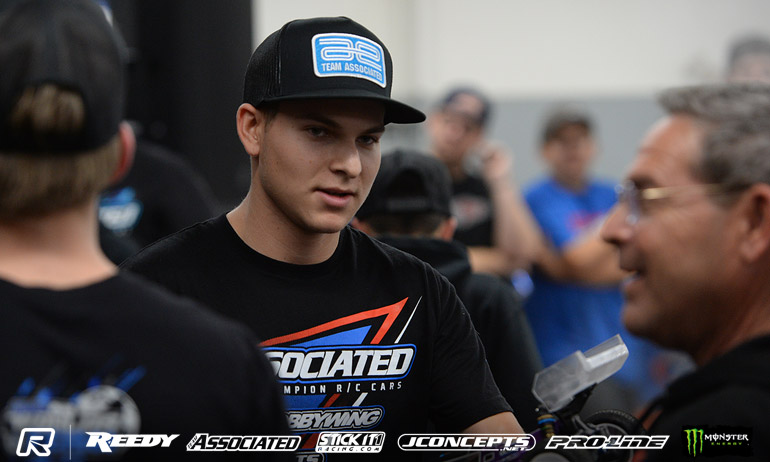 Having only got a 5th in Round 1, Rivkin said, 'that was more difficult than I would have liked it to be'.  The 2015 World Champion explained, 'I had a big lead so I switched the burners off but then made a mistake.  I made two more mistakes after so I definitely used a lot of lives to get that win. It was eye opening and I wont let it happen again.'  Finishing 2 places ahead of his title defending team-mate Dustin Evans, on his car the Associated driver said, 'the car is great.  It would maybe be faster with more steering but its comfortable to drive'.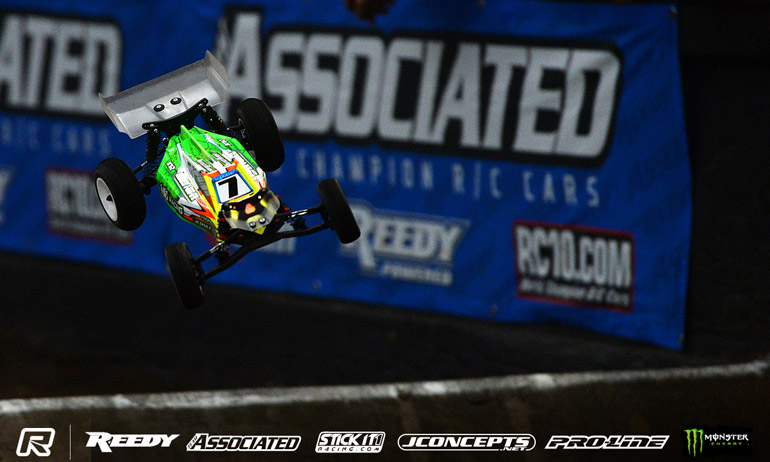 Another driver to have a tough first 2WD encounter after tangling with another car early on, Ronnefalk summed up his win with, 'that was a good one. I need to convert my front rows into wins'.  The HB Racing driver continued, 'I knew Cav was going to hunt me down and together we pulled away slightly.  I struggled a little bit (with the car) when I pushed or ran a different line. On my own the car feels good.  We will change a few things for tomorrow'.  The Swede concluded, 'tomorrow I have two starts really far back but I will do my best to make the most of them'.
View the complete event results here.
View our event image gallery here.

---