January 28, 2019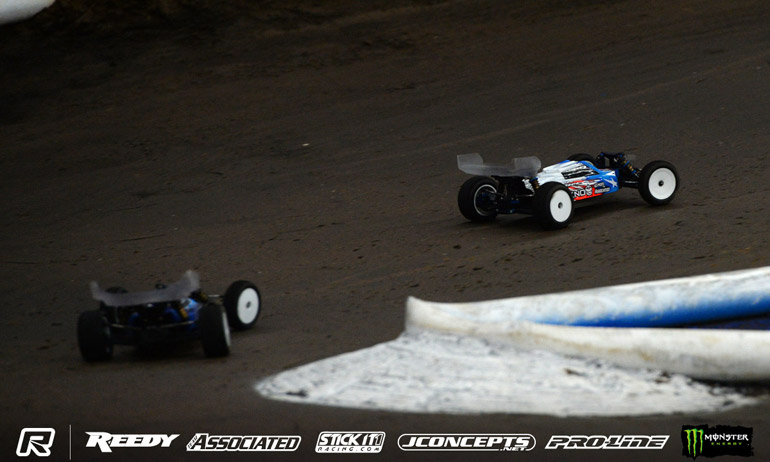 Jared Tebo and Spencer Rivkin will battle it out in the final round of racing at OCRC Raceway, California, to lift their first Reedy Race of Champions title.  The penultimate round saw Tebo make the most of a pole start and move a step closer to the one title that has eluded him when he won the opening race ahead of Rivkin.  Starting sixth on the grid it was an important 2nd for Rivkin as 3rd or lower would have ended his shot at winning the 25th running of the legendary race.  Having gone into the round with an outside chance of clinching the title for a second time, unfortunately while Ryan Maifield delivered a win from 5th on the grid Tebo's win cancelled out any potential gains ending the Yokomo driver's 2019 challenge.  The other race of the Round saw Tanner Stees take his first win of the event ahead of Michal Orlowski and outgoing champion Dustin Evans.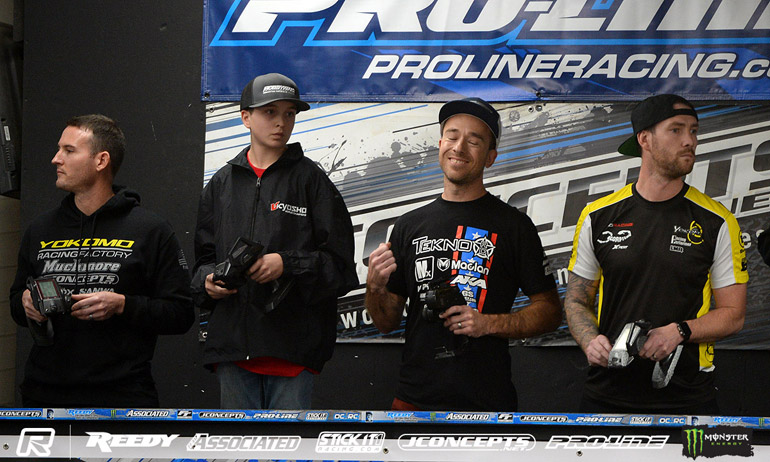 Commenting on his race, Tebo, who is sporting an ever increasingly big smile, said, 'It was another good race. It was tense with Spencer as he was going good. Now I just have to get through the last one'.  The new Tekno signing added, 'It's going to be a stressful last one but I am just going to keep doing what I'm doing. I'm in a great position'.  All the pressure is on Rivkin to get a win in the last round but the odds are stacked against him starting 10th on the grid, with Tebo lining up 8th in the same race and Maifield on the front row.  Should Rivkin win, to lift the title he needs Tebo to finish 3rd or lower.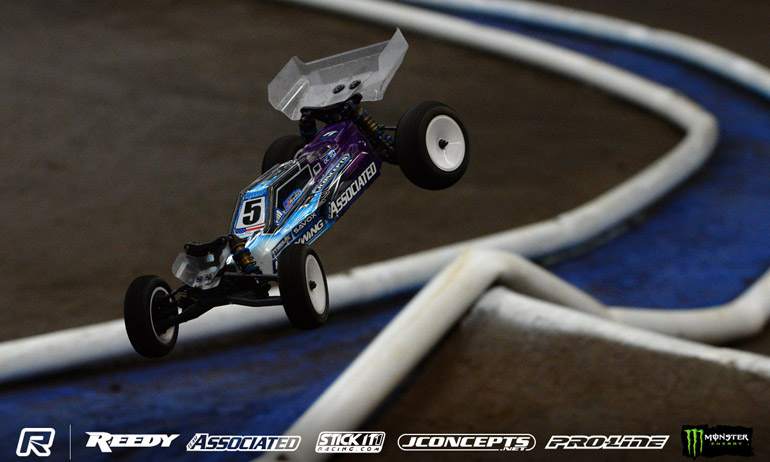 'That was an awesome race. I came from 6th to 2nd and was only 2/10th behind the leader', was Rivkin reaction to his penultimate race.  The Associated driver added, 'I gave all I had but there was no mistake from Jared. There was nothing else I could do'.  Asked about his approach for the deciding final race, he replied, 'Nothing changes.  I got to go out and do all I can do and be smart. Anything can happen'.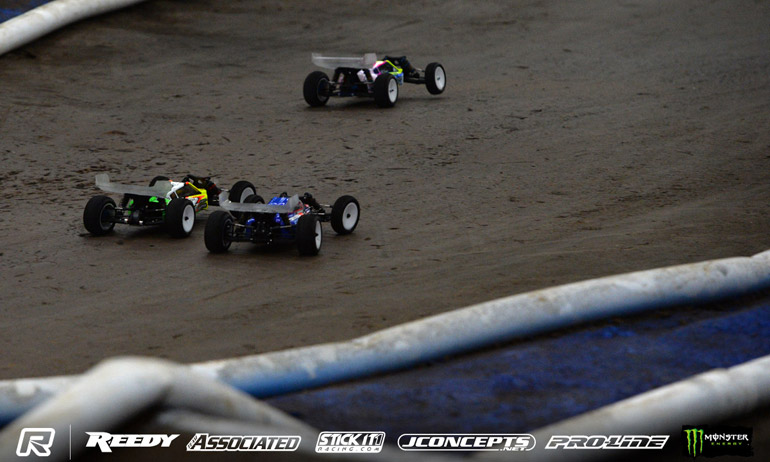 Having done all he could do but hampered by the sixth place he had to carry from the 5th round of 4WD, Maifield said, 'Having to count that 6 from 4WD I knew it was going to haunt me.  This race is hard.  I'm going to go out in the last one and try get another win and see what that does' – the 2015 Champion still having the chance to finish runner-up.  On his Round 11 performance he said, 'I started 5th and got around a couple of guys in the first corner.  The second lap I almost crashed.  I had a bobble but David (Ronnefalk) gave me room. After that I got my head down and played safe.'  He added,  'That race I changed to a different set of tyres and they were as good.  I will switch back to the tyres I am more comfortable with and see what the next round holds'.
View the complete event results here.
View our event image gallery here.

---