January 25, 2019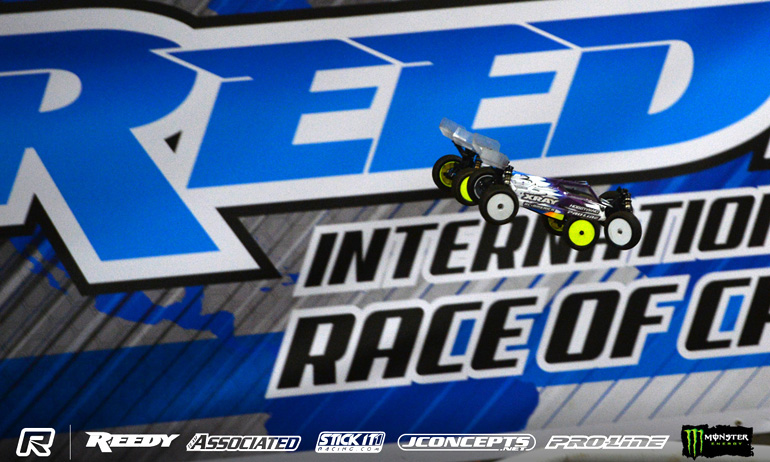 Ty Tessmann goes into the 25th running of the Reedy Race of Champions having topped the official practice times in both 2WD and 4WD.  Chasing his first Reedy Race win, the Xray driver set the fastest times in the 3rd round of practice, the track finally starting to came in after the decision after the second round was made to stop misting in order to help the newly built layout dry out.  In 2WD, it was to be David Ronnefalk who was closest to matching Tessmann's fastest 3-consecutive laps with followed by Jared Tebo and defending Champion Dustin Evans.  In 4WD, it was Tebo who was 2nd fastest with Tessmann half a second quicker.  Dakotah Phend completed the Top 3 with Ryan Maifield the fastest of the former champions with the 4th quickest time.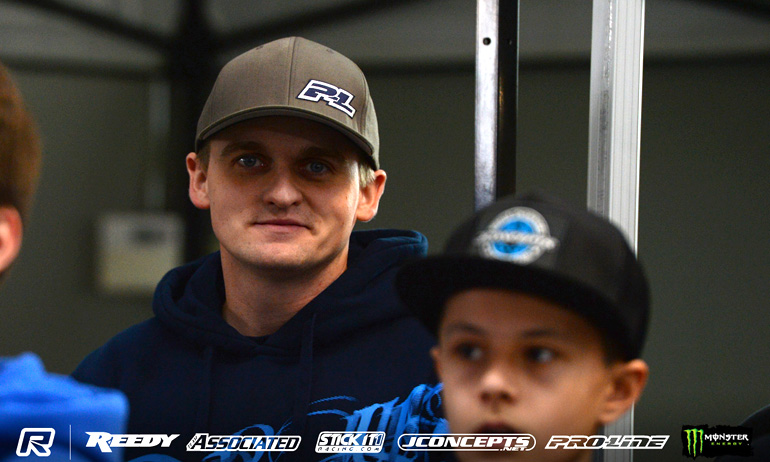 Summing up the practice day which for the Invitational drivers ended with a third 2WD run, Tessmann said, 'we made a change which wasn't as good I thought but we got a good lap out of it.  I don't know how I got the faster lap, it didn't feel it was fast.  We will change the car back to what we ran before'.  Asked what he didn't like about the change, the Canadian replied, 'It was hard to drive. It was too reactive'.  On his 4WD, he said, 'we made a little adjustment for the last run and it was the right direction. I will leave it like that as it will be perfect if the grip comes up'.  Asked about traction levels, he said, 'It getting better and I'm pretty confident its going to be good by halfway through tomorrow'.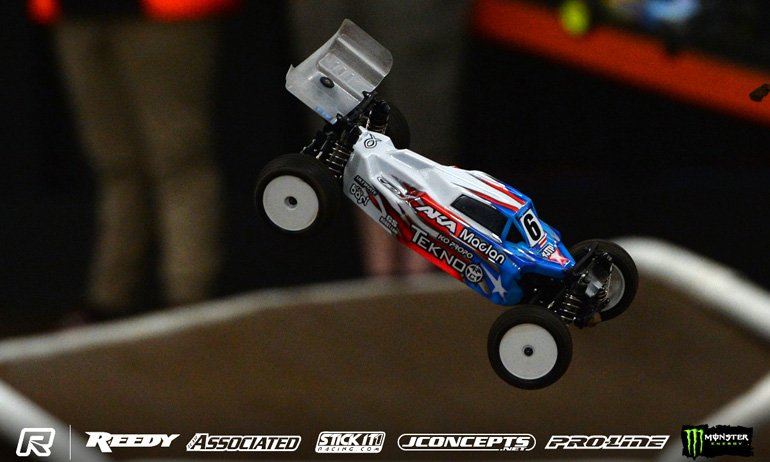 Second fastest in 4WD, the class which will get this year's Reedy Race of Champion's heads up racing format underway, Tebo was super happy with his performance on what is his international race debut for Tekno.  With the Reedy Race a title that has so far eluded the long time former Kyosho driver, he said, 'Practice went really good. I'm feeling awesome out there.  I made a couple of little changes over the day but the car drives really well and I think its going to be good for racing.  It is really consistent and I will be able to race really easy'.  On his P3 in 2WD, Tekno drivers using Associated as they don't yet have their own offering, he said, 'It's going good. I don't have nearly as much time on the car so I am following Dustin (Evans) on set-up. I was really happy with the last run and it was safe to drive'.  Asked how he was finding his switch to Tekno, he enthusiastically replied, 'I couldn't be happier honestly. It was the change I needed'.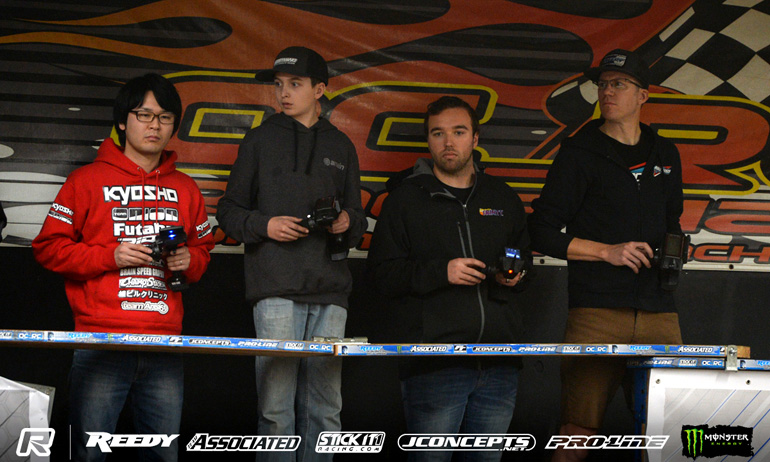 Former champion Phend described his final 4WD run as 'better'.  The TLR driver continued, 'I can get around consistent and it is pretty close to where we need to be for racing so we will make a small change or two for tomorrow'.  Describing the last round as having 'a lot better grip', on his 2WD, which he took to the 6th fastest time, the American said, 'I made a couple of changes and it was a lot better. I will leave it the same for Saturday when there should be a lot more grip'.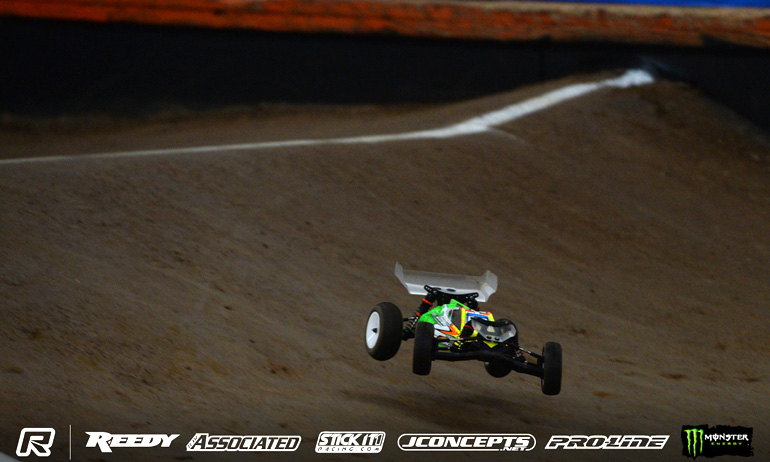 The best of the European visitors with his P2 in 2WD, Haatanen the quickest in 4WD with P8, Ronnefalk said, 'we made changes for the last run. I had struggled in the first two to get grip in the rear end and I also made changes to the electronic settings. It was a lot better and I could do the full run with no mistakes'.  Third quickest in 4WD after the first two rounds of practice but dropping down the order after being unable to better his time in the final run, the Swede said, 'my 4WD was good from the get go but we decided to try something in the last one and it didn't work out'.  Asked about the changes he replied, 'I tried to get more corner speed but ended up removing too much grip and suffered on power. It was not consistent enough.  I'll go back to what we ran in the first two'.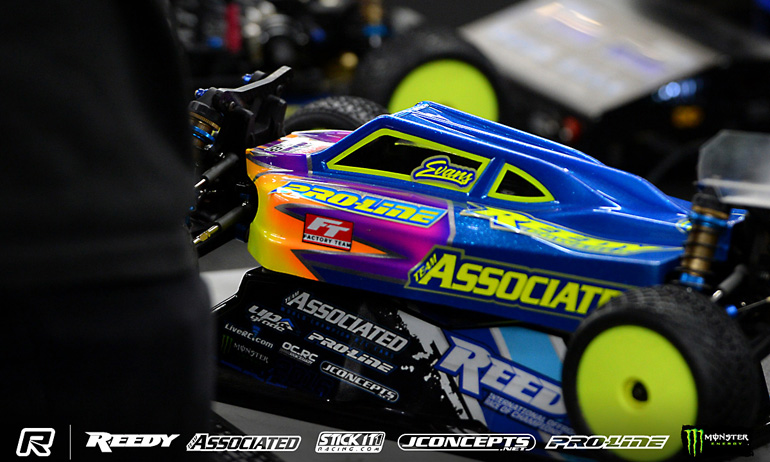 Having struggled in early practice, Evans summed up his final 2WD practice saying, '2WD was significantly better.  It went from hurting to better'.  Chasing a third Reedy Race title, the Associated driver was a little less positive about his 4WD.  Improving his time but ending up 13th fastest in the final round, he said, 'some of the tyres are softer than others.  We were running the same set-up as we ran last week but we are a little off.  My tyre are getting better and hopefully the track comes in more tomorrow'.
View the complete event results here.
View our event image gallery here.

---