May 26, 2019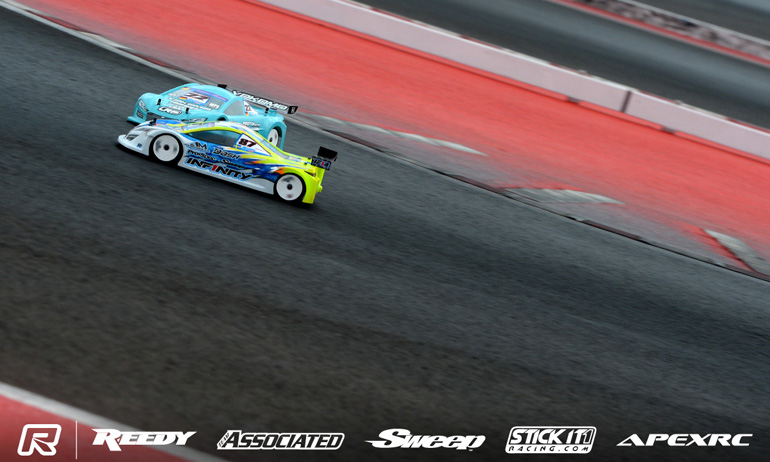 It was a dramatic start to the final day of action at the 22nd running of the Reedy Race of Champions as title rivals Ronald Volker and Viktor Wilck went head to head from the front row because a clash while battling over the lead eliminated both drivers on the spot. With the expected overnight rain staying at bay, drivers arrived to a dry but cold and windy track making for difficult conditions with traction at an all time low.  Winning each of their final encounters yesterday meaning they would be gridded in the same heat, it was Volker on pole with Wilck alongside.  Initially it was Volker who had the better start, Wilck making a number of mistakes over the opening laps but soon he was in his groove and quickly back on the rear bumper of Volker.  With 5-laps to go it looked like Wilck had found a way through in the front chicane but a slide saw Volker's Yokomo shoot across into the side of the Infinity driver with both cars spinning off into the barriers before Volker's car was collected by Akio Sobue.  Both cars broken, they were both out and with one race remaining it is all to play for in Round 12 as Volker holds onto a 1-point lead over his rival.  With the two drivers out Meen Vejrak took the win while the other encounter saw outgoing champion Marc Rheinard cement his podium finish with his 3rd win of the event.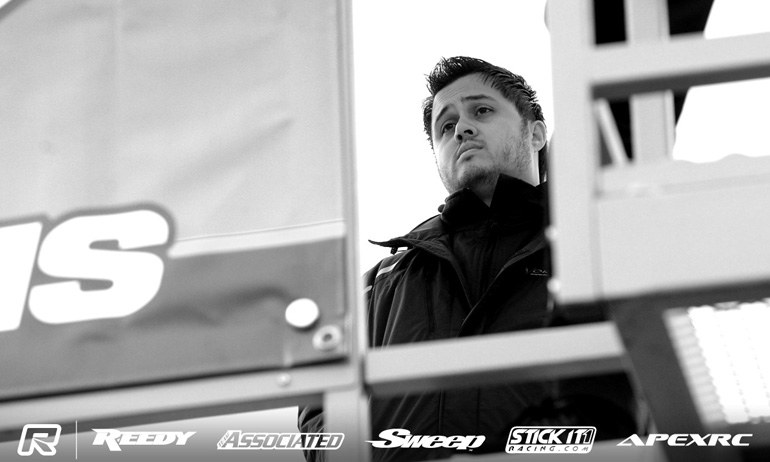 Giving his reaction to the race, Volker, who retired with a broken front spool cup, said, 'It started off fine and there was more grip than the practice session but eventually Viktor was quicker and caught up.  In the hairpin he tapped me from behind and I got out of shape on the exit. It was not a fair move.  He went inside me but overshoot it a bit. I didn't want to give up my lead but as the grip is low today my car spun in the chicane when I was side by side with him and we made contact'.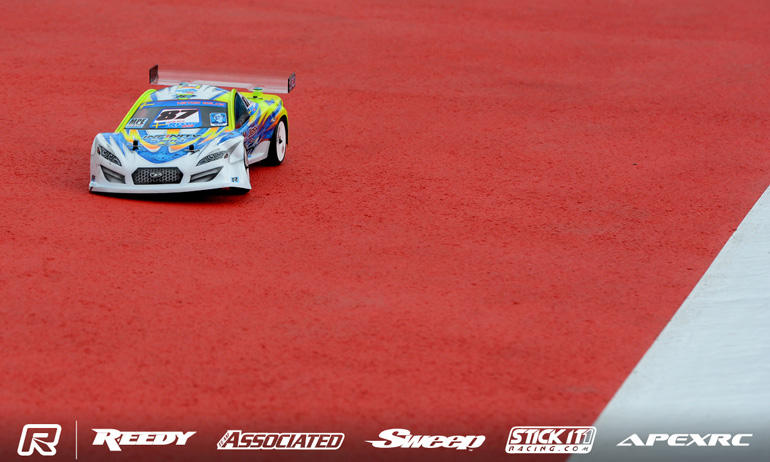 Asked his thoughts on the incident, Wilck said, 'In the beginning I had a few mistakes, it was super loose but then I got comfortable with the car and closed in on Ronald. I went on his inside and actually passed him but he decided to punch us both off the track.  Suffering a broken turn buckle and arm pin, the Swede concluded, I have to see the video to see exactly what happened'.
View the event image gallery here.

---