October 28, 2019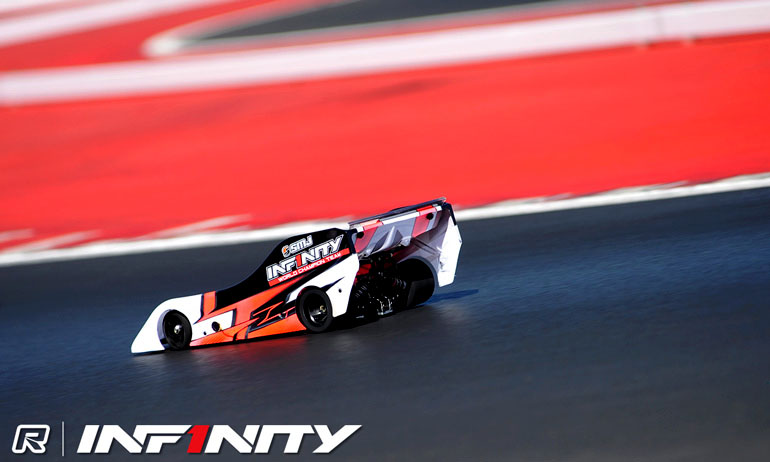 Australia's Jesse Davis is the early pace setter at the IFMAR 1:8 World Championships in California, the Infinity driver fastest in the opening day of official practice and again after 2 of the 5 scheduled rounds of today's action.  Behind, Dominic Greiner is second fastest today after topping the Round 7 of practice from reigning World Champion Dario Balestri and reigning 1:10 World Champion Naoto Matsukura.  Next up it is ARC's Silvio Hachler with the Mugen of 2018 World podium finisher Shoki Takahata completing the Top 6 times for this morning's opening two runs.  Super high winds overnight and this morning meant a delayed start to today's schedule with the traction sprayed Steel City RC Speedway surface acting like a magnet to the dust blown in by the winds, winds that are forecast to return again on Wednesday when qualifying is to begin.  As a result of the delay, drivers now have shorter run but already the traction is back up to the 'super high' levels drivers are finding difficult.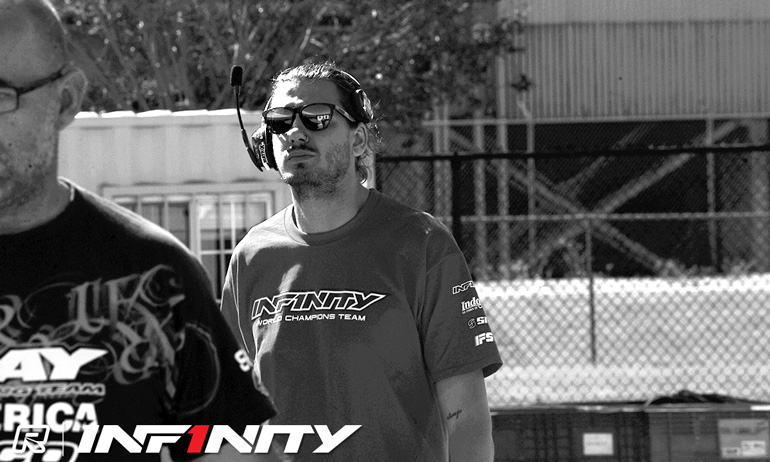 Commenting on his pace, Davis said, 'the car is good.  We came out here before the testing cut off for 4-days and got a good feeling with everything.  We're trying to keep that going now and work through engine by engine to make sure they are all good'.  He continued, 'we are doing a little with the set-up and fine tuning it as we go and trying to keep calm'.  Asked about the traction, he replied, 'it's quite high and we have got to run new tyres every run so it's important to take caution at the start but the traction has levelled out now.  It's not what we are used to or expect at a 1:8 Worlds but its good fun'.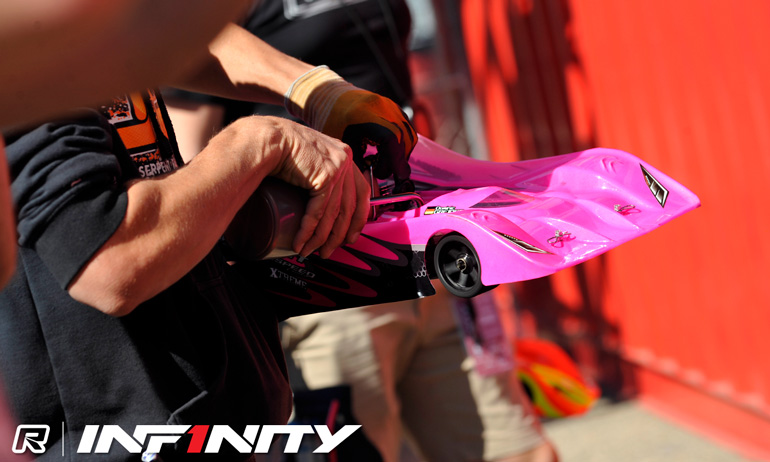 'Difficult' was Greiner's description of practice so far.  The Serpent driver added, 'I was having problems with traction roll.  Every corner I am on 2-wheels and then when I try to throttle out of the corner it is doing strange things'.  The German continued, 'we will try a different shock set-up now and see'.  Asked if the track was changing much between runs he said, 'we are changing so much things (on the car) every run it is hard to say if the track is changing much, but for the evening we know the traction is even higher so it is even more difficult'.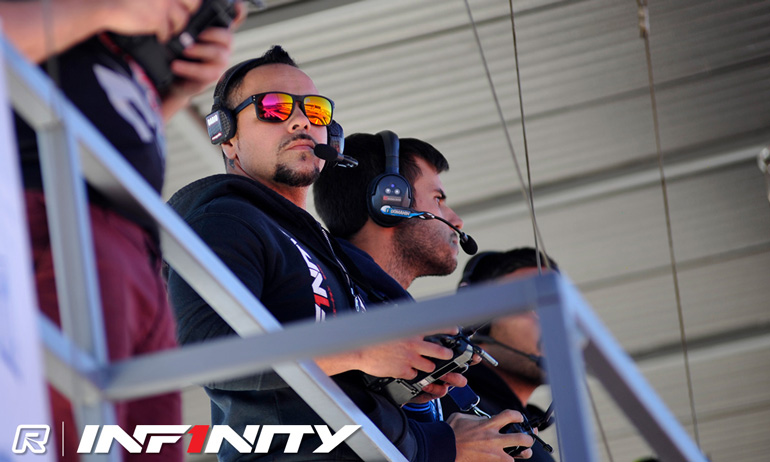 With 3 more practice runs today and then a day of seeding practice tomorrow, Balestri said, 'It's going ok.  We are just testing.  We have a lot of time for this'.  The Infinity driver added, 'we know the basic set-up from yesterday and the traction is back to the same as yesterday now'.  For his next run the Italian will test harder plastics on his car concluding he was just going through his planned programme.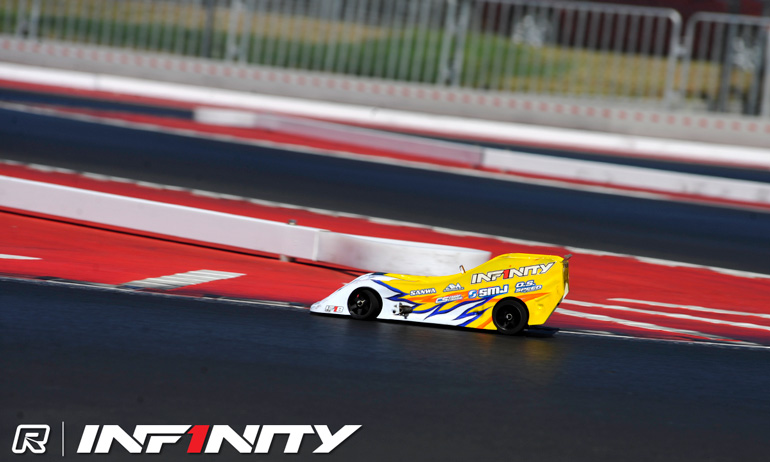 Making a huge impact on the world of nitro onroad when he made his nitro racing debut at the previous 1:8 World Championship in France, where he lead the final, Matsukura was happier with his car in Round 7 of practice after struggling with the high traction yesterday.  He explained, 'we came 2-weeks ago and the track was different so yesterday I can't drive without flipping but now its getting better so now we can get back to our normal programme'.  Asked how he liked the track, the Japanese ace said, 'I really like it.  The layout is like Japanese style and it also has the high traction'.
View the complete event results here.
View our event image gallery here.
---